This Week's Horoscope Is Here To Shake Up Your Daily Routine
mbg Contributors
By The AstroTwins
mbg Contributors
Ophira and Tali Edut, known as the AstroTwins, are professional astrologers based out of New York and Seattle. Their work has been featured in The New York Times, Elle Magazine, Vogue and Good Morning America and they are the authors AstroStyle, Love Zodiac, Shoestrology, and Momstrology.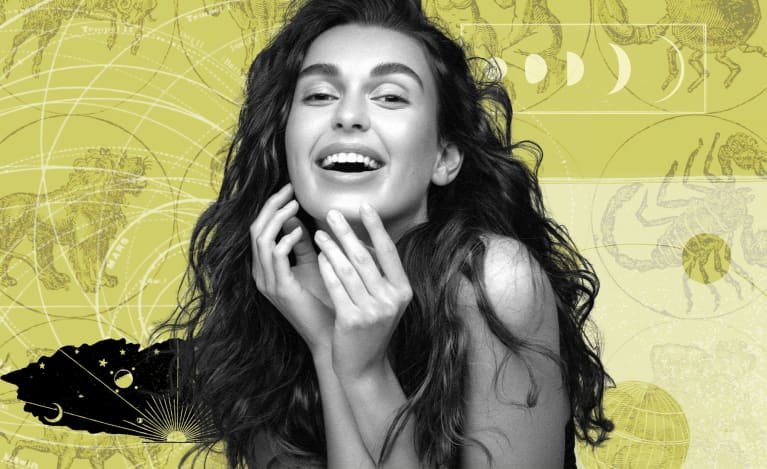 Today, the AstroTwins are breaking down how this week's astrological transits could inspire some out-of-this-world innovation and creativity.
Life takes a turn for the poetic this Monday, January 13, as enchanting Venus floats into ethereal Pisces.
Instead of plunging in, how about a dreamy drift into this workweek? You have places to go and people to see—we know, we know. But with the cosmic creatrix in this quixotic sign until February 7, you won't lose momentum if you move through your days at a flowy pace. In fact, Venus in Pisces can make the mundane feel downright sacred. Now's the time to turn daily routines into rituals. For example, if your mornings have devolved into, "Wake up. Pour Coffee. Check email," this is your cue to mix it up. For the next few weeks try something more along the lines of: "Wake up. Step outside for a breath of fresh air. Sip coffee while journaling."
With the planet of love in the sign of the fantasy agent, St. Valentine could wing in on an early flight. Surrender to romance! It's not like Venus in Pisces really offers much of a choice...but Pisces is the sign of illusion. Make sure you're falling in love with people's "actual" instead of their potential. And rule of thumb until February 7 (and beyond): no rescue missions!
On Thursday, January 16, mental Mercury kicks off its annual visit to Aquarius, sparking three weeks of serious innovation.
Bring on the brainstorming! Until February 3, no idea is too offbeat to ponder—at least as a jumping-off point. In fact, the more bizarre, the better. The beauty of Aquarius energy is that it's simultaneously logical AND illogical at once, a paradox that can produce some of the most groundbreaking, disruptive inventions the world has ever seen. Just look to Aquarians Thomas Edison, Oprah Winfrey, Galileo, and Virginia Woolf if you need proof of concept. Aquarius is also the sign of teamwork, so if you're sourcing for the right collaborators, accelerate your search. You don't need people who think exactly like you, but it's important that you can challenge each other in a way that's motivating and respectful.
While you're on a visionary tear, remember that if you want to be more than another mad scientist, you'll need to measure everything against reality.
Saturday could bring the first audit as Uranus in pragmatic Taurus squares Mercury.
It's not just wise, but essential, that you run all your great ideas through extensive rounds of testing and concepting before you take them to market—or even start buzzing about them to your social media followers. Yes, you might actually be able to quit your day job to develop a line of "smart" handbags powered by IoT technology. But before you do that, take time to ponder things like production costs and profit margins. A solid plan is what separates a successful mission from another great idea.