This Isn't The Week To Put Your Blinders On, According To Astrology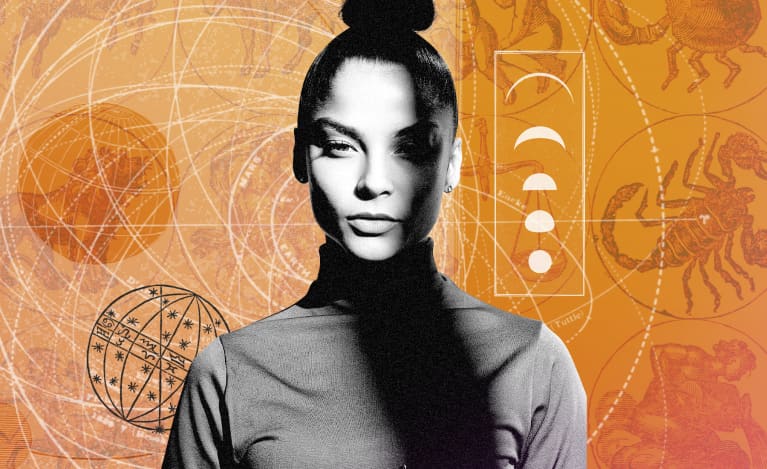 This week, the AstroTwins break down how Mercury (which is in retrograde, P.S.!) will conspire with Uranus and Taurus to bring on some shady business.
The Sun floats into soft-filtered Pisces on Tuesday, February 18, turning the world into its enchanted wonderland.
If Cupid's arrows missed the mark this V-Day, fear not. This fantasy-fueled solar cycle, which lasts until March 19, will activate an early round of spring fever. And with the new moon in Pisces this Sunday, there will be a second push to open your heart. Rose-colored glasses and hearts worn on sleeves are always in fashion during Pisces season—and countering with periodic reality checks would be a wise idea. But don't be so hard-nosed that you fail to enjoy the poetic vibes that both the Sun and new moon in Pisces bring.
Relationships can deepen immeasurably as we allow ourselves to get vulnerable. Compassion will not be in short order over the next four weeks. The liquid nature of Pisces allows us to flow beyond our own boundaries so that we can glimpse life from different perspectives. Swimming a mile with someone else's fins can be illuminating! But with Mercury retrograde for much of this solar cycle (until March 9), expect both highs and lows—and revel in what each direction reveals. Pisces is symbolized by two fish swimming in opposite directions. One is pointing us upward, to our visionary selves; the other sends us down into the murky waters of our own shadows. Deep healing awaits for those willing to plunge into the stormy sea of the psyche. And so much beauty can emerge from these trips below the surface! Let the artistic renaissance begin!
A wild Friday may be unavoidable, as rabble-rouser Uranus in Taurus syncs up with wildcat Mars in Capricorn and gives everyone a case of cabin fever.
Switch things up socially, mingling with new people and meandering through those up-and-coming neighborhoods to see what gems can be found. While wanderlust will strike, traveling could be a mixed bag with these two impatient planets in cahoots. If you're thinking of packing a weekender bag, make sure to have some kind of an itinerary. Also, we don't advise taking your first-ever vacay with someone this weekend because this isn't the time to test those waters.
People might talk a good game, but can they back up their words with action? That's questionable this Sunday, when charming Venus in Aries squares optimistic Jupiter.
While both planets have a strict "no negative vibes" policy, refusing to take off the rose-colored glasses could be a recipe for trouble. When locked into this dynamic dust-up, which happens twice most years, Venus and Jupiter can make everyone a lot more gullible. To avoid being a victim of this "hustler's holiday," don't take anything at face value. Researching and reading the fine print doesn't have to burst your bubble. If you're buying into something legit, the background checks should simply make you more confident about your decision to move forward. But you can practically bank on the fact that you'll find something that needs to be questioned. Hey, even the most solid relationships require periodic reviews. The Venus-Jupiter square may necessitate a sit-down with everyone from your business partner to bae, if only to get yourselves back on a level playing field. Assumptions are the enemy of true intimacy. So ask the difficult questions, and make sure you're in a good place to listen to some potentially uncomfortable truths. Better to get it all out in the open than to sweep it under the rug.