Your Weekly Horoscope Is In: Here's How To End 2019 On A High Note
mbg Contributors
By The AstroTwins
mbg Contributors
Ophira and Tali Edut, known as the AstroTwins, are professional astrologers based out of New York and Seattle. Their work has been featured in The New York Times, Elle Magazine, Vogue and Good Morning America and they are the authors AstroStyle, Love Zodiac, Shoestrology, and Momstrology.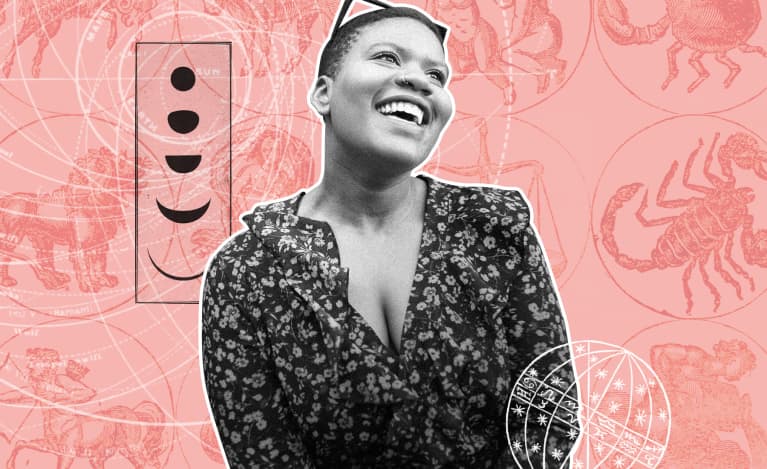 2019 isn't over yet, but today the AstroTwins share why now is the time to start your resolution-making.
Clearance for takeoff! This Friday, December 20, Venus—the rocket ship of love—blasts into futuristic, anything-goes Aquarius until January 13, 2020.
After nearly a month spent hunkered down in cautious, traditional Capricorn, la love planet is ready to spread her wings and fly free. And if you're being honest…aren't you? Romance has been very mission-oriented since November 25. While Venus in Capricorn helped to strengthen the foundation of many relationships, it's also been a little heavy—especially with Mars on a submarine ride through Scorpio's deep waters until January 3. Did people match your criteria? Live up to your extended checklists and uncompromising standards? Hmm. Nothing wrong with holding the bar high or demanding it from the people who get the star treatment from YOU; however, at this point, you might also be realizing that you've set a standard that even an A.I. love robot couldn't actually fulfill.
Enter Venus in air sign Aquarius, blowing in like a refreshing breeze and restoring a little play and humor. While Venus now forms a defiant square to Mars, this can add some dynamic tension to the love equation. We'll have a lot more range when it comes to romance—and a lot more options! Sure, a few may turn out to be scorching fauxmances, but no regrets! In tech-savvy Aquarius, Venus brings hi-speed connectivity through dating apps. Group hangouts, too, since this communal energy supports friends playing matchmaker for each other. Choose your safe word: Venus' tour of Aquarius makes everyone frisky and experimental—and Mars in Scorpio brings some kinky edge. But there's a push-pull between these two planets: Should you keep things "open" or lock 'em down (for life)? If you're on the fence, let the decision linger because once Mars heads into Sagittarius on January 3, we'll all get a 10-day walk on the wild side…and that might be something worth staying "flexibly undefined" for, if only for a momentary thrill.
It's beginning to feel a lot like solstice! This Saturday, December 21, will be the shortest day of the year for those living in the northern hemisphere.
Under the cover of darkness, you have a rich opportunity to turn inward and scan the landscape of your subconscious mind. Carve out space to meditate, reflect, and find gratitude for the high points of your 2019. Clarify what you'd like to leave behind as you enter 2020. The winter solstice always coincides with the Sun's move into grounding, elegant Capricorn. And since the celestial Sea Goat is the governor of goal-setting, how perfect is it that we get to make our New Year's resolutions under these solar flares every year? Just get a running list going in your Notes app for now, so you can enjoy the holidays without feeling all that pressure to focus on a new decade of ambitions. Capricorn season rallies on until January 20, so you're not going to lose your momentum if you ease into the build of your supersized visions.
Leave lots of blank space on your calendar this weekend, because on Sunday, people-pleasing Venus will be locking horns with liberated Uranus.
As the two form an exact square (90-degree clash) on Sunday, people's requests for your time and energy could sound more like demands. Help…air! Have you fenced yourself in with too many commitments? Suddenly, they may feel as restrictive as a way-too-snug Lycra turtleneck. Check yourself before you blow up on anyone, though! Fuses will be short, and no one will have the greatest perspective under this brief, but agitated transit. (And don't you have better things to do with your holiday season than beg someone to take you back after you break up with them on social media?) Need to shake up a flatlining relationship? Boundaries can be flexible near Sunday, but don't underestimate the potential aftermath. If you've always been the sensitive type, but suddenly feel like throwing caution to the wind, don't act in haste. Have a levelheaded conversation (with yourself, the universe, a wingwoman) about your natural limits BEFORE you take any intimate risks.