Your Astrological Guide To Finishing The Season On A High Note
mbg Contributors
By The AstroTwins
mbg Contributors
Ophira and Tali Edut, known as the AstroTwins, are professional astrologers based out of New York and Seattle. Their work has been featured in The New York Times, Elle Magazine, Vogue and Good Morning America and they are the authors AstroStyle, Love Zodiac, Shoestrology, and Momstrology.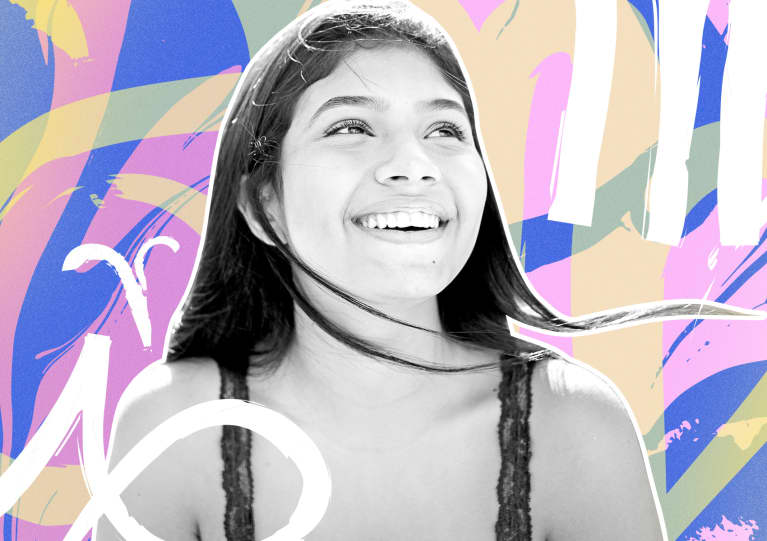 This week, the AstroTwins share why it's the perfect time to prioritize being of service to others.
This whole week is one giant invitation to give back to your community.
How do you "do" relationships? This week, cosmic copilots Venus and Mars travel in close contact through Virgo, the sign of practical magic. If you had to choose one of the five love languages outlined in Gary Chapman's book, better make it "acts of service." This is one of those weeks when it feels amazing to give (and give and give). But don't sleep on the power of receiving! Accepting someone's generosity is the ultimate form of romantic acknowledgment. It says, "Yes, baby, I like what you have to offer!"
When people feel needed, they know that they matter. We're not talking about the kind of "gifts" that come with hidden clauses or strings attached. In our truest, purest form, humans simply want to share. And there ARE people on the planet walking around without an agenda. (If you haven't spent much time with humans like these lately, give your friend lists a SERIOUS once-over.) Find small ways to be there for the ones you adore, but also invite them to be there for you in return! Reciprocity is the key to romance. But that doesn't mean you shouldn't have boundaries. On Sunday, Venus falls into Saturn in Capricorn's steady embrace. During this trine, you'll get a clear reminder of why saying "no" to the wrong things is so important—because it allows you to say "yes" to the right opportunities, the ones that are true win-wins.
Be on the lookout for supportive communities this week—and don't just hover on the periphery! Humanitarian Uranus in Taurus connects the dots to three other planets, sounding the call for collaboration: On Monday, August 26, Uranus trines convivial Venus; Wednesday brings a passionate Mars-Uranus trine; and, on Thursday, the life-giving Sun gets in the same formation with the side-spinning planet. Innovative ideas emerge for not only conserving, but also sharing, our bounties. What can you do to make your space greener and more sustainable? What would the world be like if, instead of "taking care of me," you made sure that everyone had a piece of goodness? Imagine it. There's more than enough to go around…well, there would be, if only we'd share our toys. Let collaborative, progressive Uranus inspire you to tap social media and utilize the "sharing" economy model (as Zipcar, Lyft, Rent the Runway, and so on) to make life richer for everyone. For example, you could organize vanpools with co-workers, tool libraries with neighbors…and purse libraries with fashionable friends. And if that involves less ocean-destroying, landfill-clogging, single-use plastics, all the better!
On Thursday, Mercury moves into Virgo and prompts us to streamline and simplify.
If that wasn't enough earth-sign energy for you, hang on to your undyed wool fedora. On Thursday, August 29, messenger Mercury parks in its home sign of Virgo until September 14, directing the world to streamline and simplify. Then, on Friday the 30th, the annual new moon in Virgo amplifies Mercury's efforts. Giving EVERY messy corner of your world the Marie Kondo treatment might not be possible this weekend…but then again, it might. Don't repress the urge to fling open cupboards, closets, and storage spaces and clear away anything that doesn't "spark joy." If you can't bear to drop it off at the thrift shop, gift it to a friend (as long as you KNOW your pal will appreciate it). Wellness is this earthy sign's domain, so if you haven't gotten enough outdoor playtime in this summer, start making plans to meet friends for hikes, berry (and soon, apple) picking, bike rides, and anything else that gets your heart rate up in the fresh air. (Social Mercury will approve!) And since Virgo loves to monitor data, a fitness tracker could become your ultimate "back-to-school" accessory.