Weekly Horoscope: Start The Countdown Because This Weekend Will Be All About Fun
mbg Contributors
By The AstroTwins
mbg Contributors
Ophira and Tali Edut, known as the AstroTwins, are professional astrologers based out of New York and Seattle. Their work has been featured in The New York Times, Elle Magazine, Vogue and Good Morning America and they are the authors AstroStyle, Love Zodiac, Shoestrology, and Momstrology.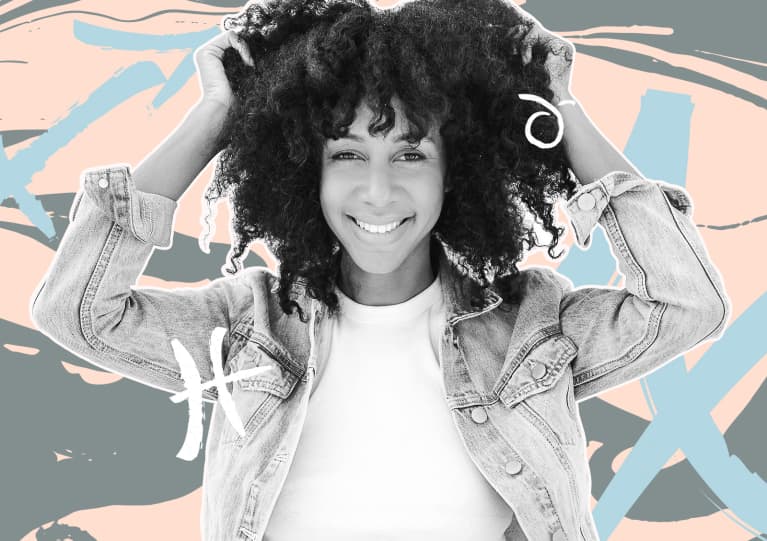 This week, the AstroTwins unpack how a quarter moon and Venus transit will shake things up.
On Tuesday, the quarter moon pushes us to get honest with ourselves and others.
What's a mirage and what's material truth? This Tuesday's quarter moon shines its balancing beams into Sagittarius, the zodiac's authenticity cop. The good news is that you can stop strategizing (or thinking that you have to be The Great and Powerful Oz) and just keep it real. You might even pull back the curtain on one of your own secrets, either sharing your formula for success or revealing one of your harder-won lessons. But if you've been trying to "compensate" for a mistake that's been keeping you awake at night, look out! Against your will, these moonbeams could break the news like the planetary paparazzi.
A wise move? Get ahead of the story by spilling the beans yourself. Even if the confession feels excruciating in the moment, you know what they say—the truth will set you free. Of course, there IS such a thing as TMH (Too Much Honesty). You might spare people a few of the sordid details and paint in broader brush strokes. This will give people a chance to process any initial shock or upset without having to picture every agonizing play by play. Since Sagittarius is the sign of broader horizons, this quarter moon could bring the nudge you need to sign up for that life-changing travel experience (especially before next Tuesday, March 5, when Mercury turns retrograde!) or enroll in advanced training. Since this is a moderate quarter moon, your journey doesn't have to involve a 30-hour flight or a university degree. Think: four-day weekends and six weekly workshops, either IRL or perhaps a game-changing webinar.
Friday's transit will add some more fun to our relationships.
On Friday, March 1, invite some levity into your love life, as pleasure-principled Venus zips into quirky, mischievous Aquarius until March 26. Time to bring some fun and games back into Cupid's complex equation. Since February 3, Venus has been hunkered down in serious Capricorn, putting the focus on those long-term #RelationshipGoals. And while this has certainly been a bonding agent for the built-to-last twosomes out there, matters of the heart may be feeling a bit heavy. Venus in Capricorn loves a power couple, but some of us may have grown overly fixated on appearances, worrying more about keeping up with the Kardashian-Wests and less about pleasing each other behind closed doors. With Venus in Aquarius, the pleasure principle is restored and might even find you making out like a rebellious teenager on the city streets! (Get a room! ... Or don't?)
Renegade Aquarius is all about free love, so if there were ever a time to experiment with those edgier fantasies, circle March 1 to 26 in hot pink ink—WITH the proviso that Mercury will be retrograde from March 3 to 28, calling for SOME discretion. More of a proud vanilla type? You can still get your kicks by making variety the spice of your dating life. Who says a fetishwear convention or group relay race can't make for an entertaining' if not romantic, date? Aquarius is the sign that rules technology, and Venus' four-week stay in this sign bodes well for digital dating. The "clickthrough rate" is increased for us all, so log in and let the right-swiping begin.