Weekly Horoscope: We're (Finally) Leaving Mercury Retrograde Behind Us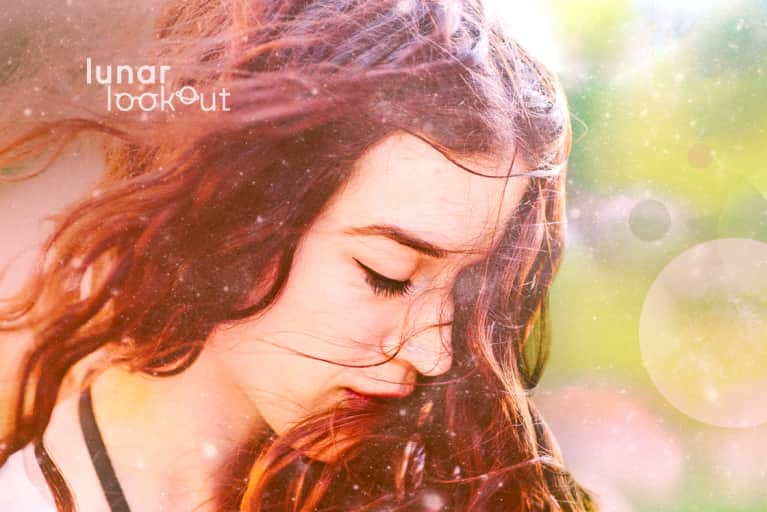 August 13, 2018 — 9:20 AM
Prepare for mixed signals—Mercury retrograde continues through the week.
Looking to add a little drama and excitement to your life? Maybe you should just set up a Kardashian-Jenner Google alert. It's a much better idea than confronting the office crazymaker or texting that ex who keeps popping up in your fantasies. With Mercury retrograding through Leo's lair since July 26, tension has been palpable and passions have been running a feverish high. Trouble is, letting our fiery personalities out to "play" may have had the effect of dropping a match in a gasoline-soaked room. Ka-boom! For the majority of the coming week, it won't take much more than a sideways glance or ill-conceived comment to set things off. And forget sitting down with that ex to get closure: Your meet-and-greet could be SO...productive...that you wind up tearing each other's clothes off in the heat of rekindled passion. Great, if you're looking to cast yourselves as co-stars in a sequel love affair. But if you've moved on to someone healthier and better on paper, avoid taking the first sip of that toxic love potion. That self-sabotaging urge will pass by the weekend' we swear.
Already been singed by the retrograde's communication snafus? You may feel like the cat has permanently taken hold of your tongue. And while keeping mum is probably the lesser evil during Mercury's befuddling backspin, there's nothing healthy about holding in emotions forever. If you're simmering in your feelings or licking your wounds after a verbal sparring match, find a healthy outlet (read: a neutral and compassionate third party) to process all of that.
On Sunday, we exit retrograde and enter a Jupiter-Neptune trine.
Thankfully, this dramatic arc takes a turn for the positive this Sunday, August 19, as Mercury pivots back into direct motion. Better still? The silver-tongued celestial flirt will be roaming happily through Leo's jungle until September 5. And although what felt like a Greek tragedy earlier in the week (and month) might not become a comedy overnight, maybe you'll finally be able to laugh about it...a little...or glean the golden lesson from the experience. Oh, and who exactly is the boss around this place? The gaps in leadership and power struggles that punctuated much of August could soon be resolved. No more ignoring the call of the crown if you know there's a throne with your name on it.
Sunday also brings a rare opportunity to go high AND low at the same time. For the third and final time since December 2, 2017, soaring Jupiter in transformational Scorpio will dance in perfect harmony with soulfully deep Neptune in Pisces. This rare set of Jupiter-Neptune trines won't come around again in this watery combination for over 150 years. So take advantage of the visionary gifts it brings. Divine downloads could flood in—ideas that might not even make sense initially. Capture them all and don't judge. With mystic Neptune in the mix, they might even seem "channeled" from another dimension.
Or you may refine ideas that have been underway since the previous trines on December 2 and May 25. Find ways to activate your higher consciousness, like meditation, journaling, vision-boarding, or listening (and dancing) to music. One note of caution here. Hedonistic Jupiter and escapist Neptune can be a naughty influence on each other.
Careful about partying to excess this weekend—and keep people around you who actually know where the line of "excess" lies. If you've already been summering a little too hard, it wouldn't be the worst idea to declare this a detox weekend. Eat clean, schedule a spa treatment, meet friends for a sound bath, and catch up on all that missing sleep. It might sound boring, until Jupiter splashes colorful narratives in the dreams that Neptune brings.
Find out what's in store for the rest of August here.