Your Horoscope Is In & This Week Was Tailor-Made For The Free Spirit
mbg Contributors
By The AstroTwins
mbg Contributors
Ophira and Tali Edut, known as the AstroTwins, are professional astrologers based out of New York and Seattle. Their work has been featured in The New York Times, Elle Magazine, Vogue and Good Morning America and they are the authors AstroStyle, Love Zodiac, Shoestrology, and Momstrology.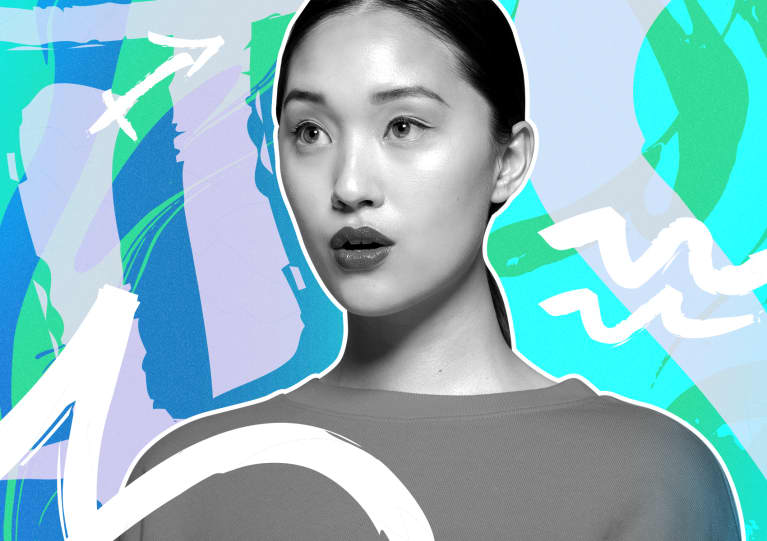 This week, the AstroTwins unpack the three big astrological moments we have in store. Hint: They could pave the way for some creative rule-breaking.
On Monday, December 9, Mercury shifts into authenticity agent Sagittarius until the 28th.
The truth has been anything BUT self-evident ever since messenger Mercury slipped into Scorpio's chamber of secrets this past October 3. But after an extended spell of gaslighting, muddled messaging and "Huh…WHAT?" moments, the smoke begins to clear this Monday. With the illuminating Sun already firing arrows in the Archer's domain, we won't just let the cat out of the bag—most of us will be fiercer than a streak of tiger moms when it comes to defending principles and ideals.
This impassioned cycle will certainly churn up lively debates. But warning: As you "call it like I see it," make sure you aren't crossing the line into zealotry, or worse, getting locked in an echo chamber with people who agree with you, leaving no room for open dialogue to occur. Sagittarius energy IS fiery. Whenever possible, restrict yourself from being reactive and at least count backward from 10 when tempers flare. In some cases, it might be better to vent to a neutral third party to sound out that uncut and unvarnished version of the "truth." Once you've said certain words aloud, you might even talk sense into yourself—or realize that you've been minimizing something that needs to be dealt with right away. Just don't forget Mercury in Sagittarius's finest offering: the gift of humor. Mark Twain, who was born under this sign, reminded us that the human race "has one really effective weapon, and that is laughter."
Ready to bring some levity into your love game? Thursday's full moon in Gemini will illuminate lighthearted ways to sync up.
Think of your "other half" as your playmate—or revamp your dating app profile to reveal as much about your extracurricular interests as your long-term life plans. Kindred spirits could finally unite under this "twinning" influence. For the two weeks that follow, keep yourself in "pairing mode." Whether for romance, friendship, or a creative collaboration, you could attract your missing puzzle piece. Local searches could be fruitful! Explore hometown happenings for your soul squad—or help to create a thriving social scene in your 'hood. In need of a new set of wheels? Transportation is also Gemini's domain, so this full moon could light the way to the perfect car or mobile accessory to make commutes more enjoyable.
Some of your staunchest principles could be challenged on Sunday, when a rare trine between broad-minded Jupiter and futuristic Uranus asks, "What IS normal, anyway?"
This rare mashup, which hasn't happened since 2015 (and won't occur again until 2028), can make the weird seem wonderful. Both planets are known to evoke our free-spirited natures—perhaps a little less so this time since both are in practical, sensible earth signs. If you're getting hung up on rules and processes, detour away from the "wax on, wax off" methodology. Jupiter's philosophical, sky's-the-limit mindset gels beautifully with Uranus's innovative, rule-breaking style. While it might be hard to create a structure or game plan with these two rebels at the wheel, Sunday brunch could turn into a genius-level brainstorming session. Be proactive and call a summit with the great minds in your world. You could wrap the week buzzing with electricity—and maybe with the makings of a TED Talk or the confidence to shift your identity from girl-next-door to "Jenny from the Blockchain."