With Depression And Anxiety On The Rise, We Look At The Future Of Mental Health
mbg Contributor
By Allison Daniels
mbg Contributor
Allison Daniels is a freelance writer currently living in New York. She received her bachelor's degree from Belmont University in creative writing and spanish.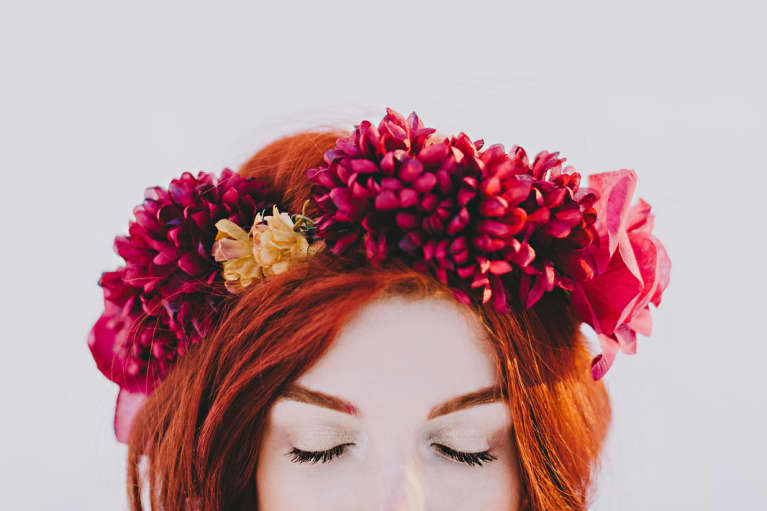 Our editors have independently chosen the products listed on this page. If you purchase something mentioned in this article, we may
earn a small commission
.
September 5, 2017 — 7:30 AM
revitalize, mbg's annual wellness event, is right around the corner, and one topic that will weave through our weekend is the issue of mental health. mindbodygreen believes that healing ourselves and our planet starts with healing our minds. And this year, the landscape of mental health has seen landmark challenges as well as progress. The state of the planet grows ever-more precarious as political unrest begins to feel like the new normal. Catastrophes both man-made and natural are testing our fortitude, triggering our anxiety, and making self-care, self-awareness, and compassion more important than ever. We've seen startling statistics about the rates of depression and suicide in teens, doctors, and high achievers, and at this year's revitalize, we're asking the hard questions: Why is this happening, and what can we do about it?
While there's a lot that remains uncertain about the future of anxiety and depression treatments, there's one thing we know for sure: The first step to solving a problem is admitting that you have one. And our culture has taken huge strides in that arena this year, with countless celebrities like Chrissy Teigen, Selena Gomez, and even Kanye West vulnerably sharing their own mental health struggles.
It's only when we're honest about what we're dealing with that we can begin to have a productive conversation. The more we de-stigmatize mental health issues, the better our chances of actually helping people. And this year, we've dug deep in our efforts to provide a variety of resources to anyone who's struggling or feels alone. We've heard from real-life sufferers about the anxiety-fighting strategies like journaling, CBT and habituation, and yoga; we've reported on innovative new techniques that are changing the mental health industry, like virtual therapy, treatments tailored to specific subtypes of depression, and hypnotherapy; we've tried to learn what we can from controversial shows and movies like 13 Reasons Why and To the Bone.
Presenting this year at revitalize is New York Times best-selling author and ESPN journalist Kate Fagan, who will speak about harrowing, ubiquitous dangers to mental health that coming generations will face. In 2015, Fagan wrote a story for ESPN about Madison Holleran, the 19-year-old U. Penn track star who had taken her own life months before. The story detailed Madison's final days—down to the last Instagram picture she posted, in which "holiday lights are twinkling in the trees of Rittenhouse Square, and Madison put a filter on the image that produced an ethereal quality, almost as if the night is underwater."
Fagan's story, "Split Image," illuminates the dichotomy between what we share with the world on social media and what we're actually facing in reality. And it was the beginning of a much bigger conversation. Fagan delivered a commencement speech at her alma mater, University of Colorado, this May, in which she elucidated the danger of caring more about perception than reality, about living for applause, about being addicted to achievement. In August of this year, Fagan published her book, What Made Maddy Run—an attempt to understand how this cult of perfection influenced Madison Holleran, how it affected her family and friends, and the implications of her suicide for young people in general and college athletes in particular.
This year at revitalize, Fagan will be sharing her own experiences as a struggling college athlete without access to mental health resources, and explaining what needs to be done in order to make sure the tragedy of Madison Holleran's death is not repeated. Be sure not to miss the livestream of her revitalize talk, starting this Saturday at 9 a.m. PDT/12 p.m. EDT on mindbodygreen.com.
If you have questions about depression and the future of mental health, email them to editors@mindbodygreen.com. We'll be selecting some of them to be featured in the talk!
Come to mindbodygreen.com Saturday, September 9, at 9 a.m. PDT/12 p.m. EDT, to watch our livestream, presented by INFINITI, and follow #mbgrevitalize on social!