7 Ways To Cope If Mother's Day Is Hard For You This Year (Or Any Year)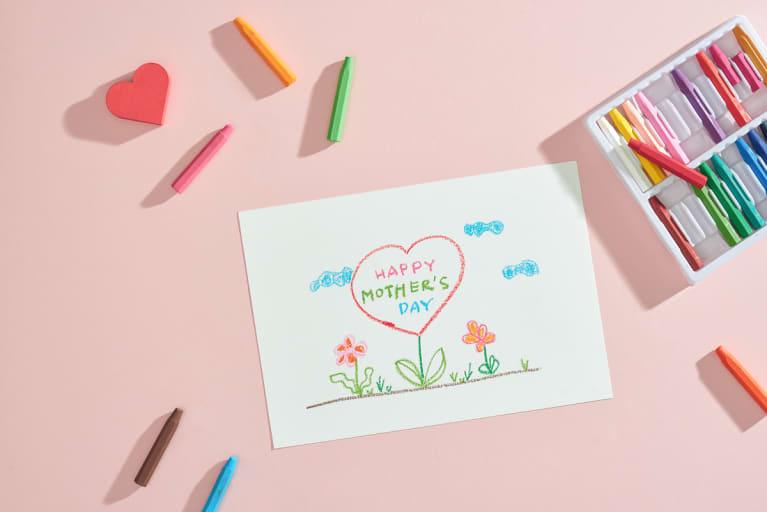 My aging mom seems a million miles away right now, although she is just a couple of miles down the road. She survived a serious illness just before Christmas, and now we are separated by a dusty window where we wave to each other, together but so apart.
Mother's Day is often fraught with expectation around how to celebrate a relationship that is deemed by culture as one of the most important. But for many, this day is heavy with loss, mourning, and sadness: what was, what wasn't, and what will never be.
You might have lost your mother or your own child, be separated this year, have distance due to a strained relationship with mom, or something else, but Mother's Day is difficult for many.
As we approach this national holiday celebrating motherhood, here are some tips to cope if Mother's Day is hard for you this year (or any year):
1. Notice and name the feeling.
Emotions are like bubbles and float to the surface in surprising ways. Notice what bubbles up. Don't judge the feeling. Just notice it.
2. Honor the true complexity of child-mother relationships.
If you feel it, it is human. The child-mother relationship bears a lot of expectation. Pressure to feel a particular way—love, connection, intimacy—is understandable. We get that message everywhere. But that is not the case for many. In fact, anger, sadness, resentment, longing, and grief are also often part of the mother-child relationship. Validate those feelings. They are inherent in this relationship too.
3. Connect with loved ones, whomever they are.
Love and connection come in many forms. Regardless of whether your mother-child relationship fostered these feelings, there are likely other people in your life who have. Move toward those people. This may be family. Or not.
4. Acknowledge the lessons.
Focus on and be appreciative of what you have learned from the mother-child relationship. Although it is difficult, it has shaped who you are today in positive ways. You might have learned who you want to be or not be. Name, notice, and appreciate these parts of yourself.
5. Let go of social comparison.
Expect social media to be flooded with an outpouring of idealized mother-child relationships this weekend. Step away from the computer, at least for the day. It just simply may not be helpful.
6. Do something for yourself.
Self-compassion goes a long way. Care for yourself as you wish your mother cared for you. This includes everything from pampering to positive self-talk. (Here are a bunch of self-care ideas you can explore.)
7. Lastly, know what your needs are in the moment.
Do what feels right. For some, it might be commemorating the relationship in a special way. For others, it might be moving on. Trust your gut and follow your instinct. You know your needs. Listen to them.