5 Things You Need To Know Today (November 1, 2018)
mbg Contributor
By Caroline Muggia
mbg Contributor
Caroline Muggia is a writer, environmental advocate, and registered yoga teacher (E-RYT) with a B.A. in Environmental Studies & Psychology from Middlebury College.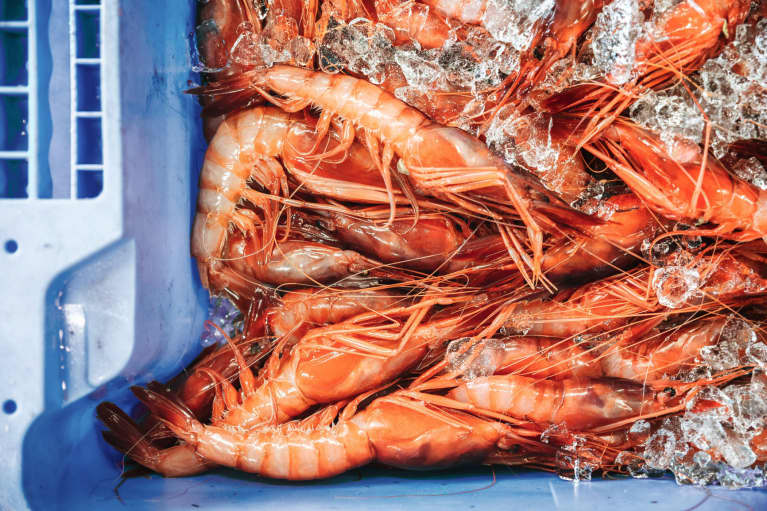 November 1, 2018 — 9:00 AM
1.
The wastewater from the seafood industry should not be wasted.
According to a new study, the water wasted during large-scale fish preparations is actually packed with protein, peptides, fats, and micronutrients. The research from Chalmers University of Technology in Sweden, is looking at the possibility of recycling these nutrients for food for humans and fish or for growing microalgae. The results so far are promising, with the major challenge being costs associated with the technology needed to purify the wastewater. We are wondering whether this could be a new alternative source of protein? (EurekAlert)
2.
Here's how long you have to wait before putting another bun in the oven.
Even though it's exciting and you're ready for another baby, recent research suggests it is healthier for mothers to wait 12 months before conceiving again. This is shorter than the two-year gap advised by the World Health Organization, which could be good news for older women concerned about risks associated with pregnancy. But this study showed that it doesn't matter whether you are in your 20s or 40s; there are serious risks that could be associated with both ages. (CNN)
3.
There may be a way to suppress fear.
And it has to do with an area of the brain called the nucleus reuniens, a small region in the thalamus involved in the inhibition of fear. Researchers at Texas A&M University found that when this area of the brain was inactive, rats were unable to suppress fear. A greater understanding of this fear circuit in the brain could have implications for the treatment of disorders such as PTSD and the development of new drugs. (Nature)
4.
Children are not doing enough daily physical activity.
Physical activity guidelines suggest that children get 60 minutes of moderate to intense physical activity every day, but a new study found only about 3 percent of 9- and 10-year-old kids get that every day. Activity levels were even lower for girls, who hit about 1 percent of the activity goal, compared to 5 percent of boys. It is not entirely certain what the health outcomes of these findings could be, but this is the most robust study done for longer than a seven-day period for this particular age bracket. (EurekAlert)
5.
Mental health issues are on the rise for U.S. students.
Researchers looked at diagnosis and treatments for 12 mental health conditions between 2009 and 2015 and found that overall the number of students looking for help with mental health issues has risen. The greatest increase was seen in diagnoses of anxiety, which rose by 5.6 percent. Lead author Sara Oswalt recommends campuses cultivate a culture of health through things like stress reduction practices and exercise—then focus on preventive measures. (MedicalNewsToday)