Finally, Some Positive Climate News To End The Year On A Better Note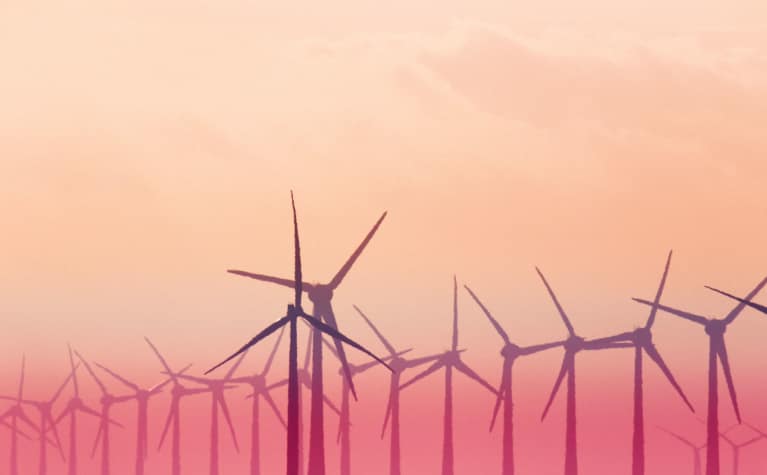 December 20, 2018 — 6:00 AM
2018 has been full of big wake-up calls about climate change with reports like the National Climate Assessment in November outlining what we can expect unless we start taking climate action seriously (and there wasn't much to look forward too), as well as the report from the United Nations Intergovernmental Panel on Climate Change in October that said we need to reduce global warming by more than initially announced in the Paris Climate Agreement.
But sprinkled among the concerning news, we've heard Coca-Cola invested in a recycling company, Google Maps partnered with Lime to lower carbon emissions, and some of the world's largest companies signed the New Plastics Economy Global Commitment. So it's not all bad, and the recent climate news making headlines has us particularly excited.
On Tuesday, the Washington, D.C., council passed a bill making the commitment to move to 100 percent renewable energy by 2032. While 90 other cities have announced plans to transition to renewable energy, Washington, D.C. is the first to announce such a comprehensive plan in such a short time period.
The commitment was passed in a unanimous vote as part of the Clean Energy DC Omnibus Act of 2018, put forth by council member Mary Cheh. It will require all buildings including the White House to follow stricter energy efficiency standards and all public transportation and rideshare services to be carbon-free by 2045.
"When I first joined the Council of D.C., the Renewable Portfolio Standard (RPS) was set at only 11 percent by 2022. I have raised it three times over the years, and today we've finally reached 100 percent," said Cheh in a tweet.
There has never been a more imperative time to take action to reduce greenhouse gas emissions. With the New Year around the corner, consider doing more for the planet by biking or carpooling to work, refuse single-use plastic, eat locally, or take shorter showers. Every step, no matter how small, is one in the right direction.