The Ingredient That Can Boost Your Skin's Glow Factor
Contributing Wellness & Beauty Editor
By Lindsay Kellner
Contributing Wellness & Beauty Editor
Lindsay is a freelance writer and certified yoga instructor based in Brooklyn, NY. She holds a journalism and psychology degree from New York University. Kellner is the co-author of "The Spirit Almanac: A Modern Guide to Ancient Self Care," with mbg Sustainability Editor Emma Loewe.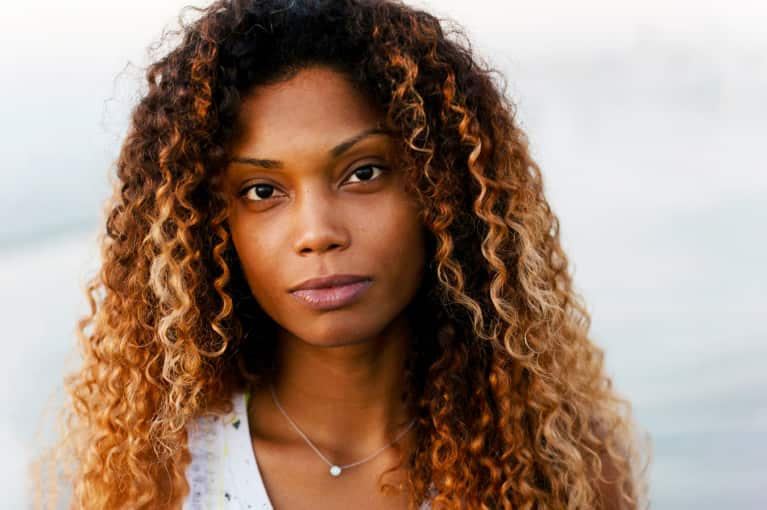 Our editors have independently chosen the products listed on this page. If you purchase something mentioned in this article, we may
earn a small commission
.
It seems that all people with glowing skin have one thing in common: They use topical vitamin C in their skin care regimens. "Vitamin C is an antioxidant, protecting cells from oxidative stress," said holistic dermatologist Cybele Fishman, M.D. We know that eating vitamin C-rich foods is beneficial for the skin, but using vitamin C-infused topicals can amplify the effect. The secret downside? A lot of vitamin C products are formulated or bottled in a way that leads to rapid oxidation, which can decrease its efficacy. Here's exactly what you need to know about using and purchasing vitamin C.
What are the real benefits of vitamin C?
Interestingly, normal skin has a high concentration of vitamin C when compared with other tissues in the body, and conversely, lower levels are found in photodamaged or aged skin. "It is also a key cofactor in enzymes responsible for collagen production and directly stimulates collagen synthesis," Dr. Fishman said. Indeed, studies have shown that using vitamin C topically can reduce signs of aging and increase hydration and collagen production in the skin. That's why people who have scurvy bleed—impaired collagen production due to lack of vitamin C takes its toll on the body.
Vitamin C is great for all skin types, especially those prone to pigmentation. Some with supersensitive skin may experience irritation, but most can use it, Dr. Fishman advised. "It inhibits tyrosinase, which is the key enzyme in pigment production, through its interaction with copper," helping skin look brighter.
When it comes to choosing products, be picky!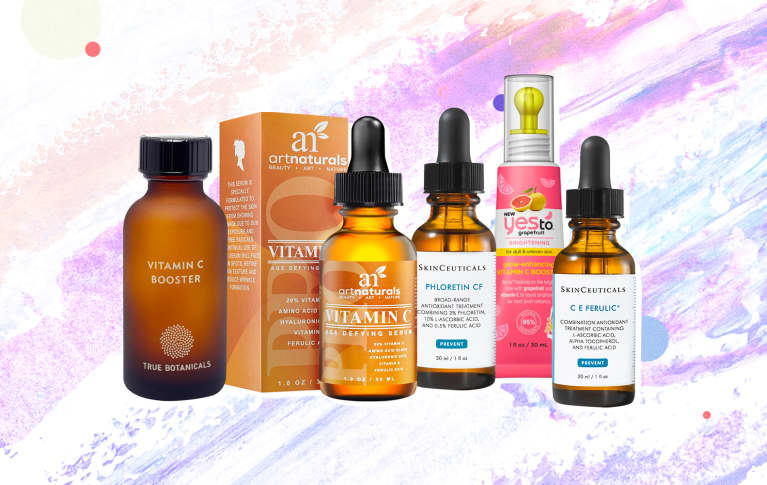 "A lot of the vitamin C products out there are not very good because vitamin C is unstable, especially when its exposed to the sun," said Dr. Fishman. When you're looking for a product, make sure the bottle is dark and ideally opaque. If the product is brown, it could mean that the vitamin C has already oxidized and lost its potency for skin-healing. Finally, look for L-ascorbic acid—it's the only active form of vitamin C.
When it comes to product, Dr. Fishman recommends Skinceuticals CE Ferulic and Phloretin CF—both are on the pricey side but will last a long time and offer bang for your buck. She uses them on patients who get laser treatments, which speaks to their power to heal the skin. More wallet-friendly options include Art Naturals vitamin C age-defying serum and Yes to Grapefruit vitamin C glow-booster. Another way to solve for the oxidation issue is by investing in a powdered product. True Botanicals vitamin C booster is meant to be mixed with a face serum or oil of your choice.
Next up? This is the right way to layer your skin care products.