7 Tips To Help Introverts Nail Their Next Virtual Interview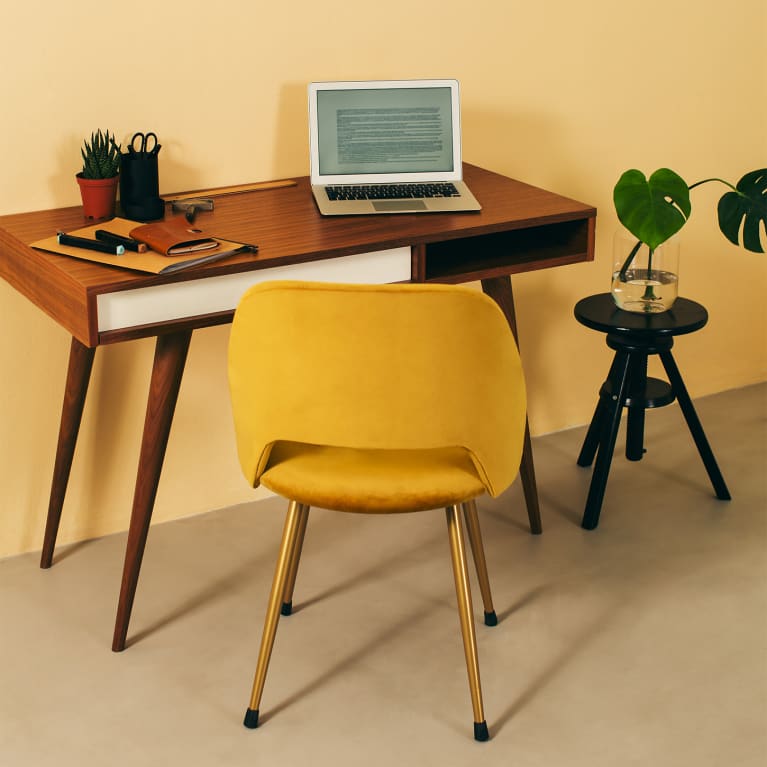 In today's modern work world, platforms like Zoom and Skype have become the new normal setting for job interviews. For the more reserved and reflective introvert, the "lights, camera, action" aspect of the virtual stage can be unnerving.
Well, introverts, even if your presentation style is not one of panache and dynamic flair, your thoughtful, observant, and creative introvert strengths can make you a star on the video stage. If you're nervous about logging into an interview (or any other important virtual event), here are a few ways to prepare:
Well in advance of the interview, do a trial run to check all equipment, especially lighting and sound. Your laptop should be set up just a little higher than your face, so you won't be looking at someone's chin. Using boxes or books can give your laptop just the right height.
Test out your technology by getting into the Zoom room and record yourself answering an interview question. Check to see that you are in focus and make any necessary adjustments to audio volume.
Select a room in your house or office that's uncluttered and has a professional appearance. While your introvert tendency is to avoid the spotlight, take a moment to position good lighting so that it warms your face without any glare. You want to appear your most confident once the video starts. An interesting painting or photo can enhance your background, but remove any images or posters that might cause unnecessary distractions.
While you may be feeling jittery about interviewing on the virtual stage, you can rely on your introvert ability to prepare your thoughts and ideas in advance. When considering the points you're hoping to get across in the interview, it might be helpful to compose answers so they form a story where you're the main character. Fill your story with meaningful details and accomplishments that the employer might find compelling based on your background research of the company and the people interviewing you.
A key element of virtual interview success is practicing by recording your answers on camera to a mix of questions. Think in bullet points, identifying the main points to cover, along with supporting examples you want to provide, as you tell a rich and full story of your achievements, personal qualities, and experiences. As you play back your practice recording, evaluate the content and flow of your responses. Observe where you need to improve, but be careful of the introvert tendency to be your own worst critic. Don't lose focus on your undeniable strengths.
5.
Take a quiet moment before the interview starts.
If possible, boost your introvert energy with an hour of quiet time before the interview. At least 15 minutes before you go on the virtual stage, power up your computer and make sure that sound, light, and camera are all working properly. Check for any potential intrusions and turn off all phones and notifications on your computer. Dress as if you were meeting the interviewer in person and don't wear anything that could divert attention from what you want to say.
Now, you're ready to take your stage and nail the interview. During the interview, remember to take a gentle breath in between answers to help maintain a smooth pace and keep anxieties at bay. Watch out for tensional outlets, such as tapping a pen, shuffling papers, or throat clearing, as the microphone will only magnify these distractions.
7.
Take a bow with a thank-you note.
Send a short thank-you note soon after the interview, expressing appreciation for the interviewer's time, confirming your interest in the position, highlighting something you learned in the interview, and showing how your skills and professional background are an ideal match for the job.
Don't shy away from the camera when the moment comes in the interview to promote your unique talents and skills. Draw back the curtain and stand in the limelight to reveal your natural calm and magnetic personality.