How To Have A Healthy Brain For Life — According To The Latest Science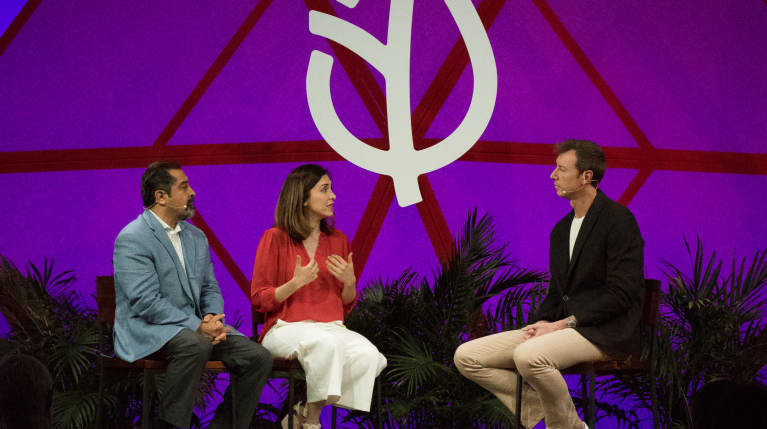 Our editors have independently chosen the products listed on this page. If you purchase something mentioned in this article, we may
earn a small commission
.
We just wrapped revitalize 2018! Our fifth annual revitalize gathered together the world's most knowledgeable experts and influential thought leaders for discussions on the biggest issues facing the world today—and how wellness is part of the solution. We brought you highlights all weekend long on mbg's homepage and at #mbgrevitalize on Instagram and Twitter! Now you can dive into all the videos from the biggest event in wellness!
Husband and wife team Dr. Dean and Dr. Ayesha Sherzai are the directors of the Alzheimer's Prevention Program at Loma Linda University Medical Center and authors of The Alzheimer's Solution. Together, they took the stage at revitalize to talk all things brain health and preventing neurodegenerative diseases with mbg founder and CEO Jason Wachob.
In this talk on the mbg revitalize main stage, they discussed the downfalls of multitasking and why focus is at the center of cognitive development, the importance of sleep hygiene, and why knowing your purpose is more important than playing Sudoku when it comes to preventing Alzheimer's. They also talked raising children with healthy brains, how technology can actually stimulate motivation, and the surprising connection between leg strength and brain strength. Get all of the brain-optimizing wisdom and catch the full talk here!