How One Woman Finds Mindfulness Through #Vanlife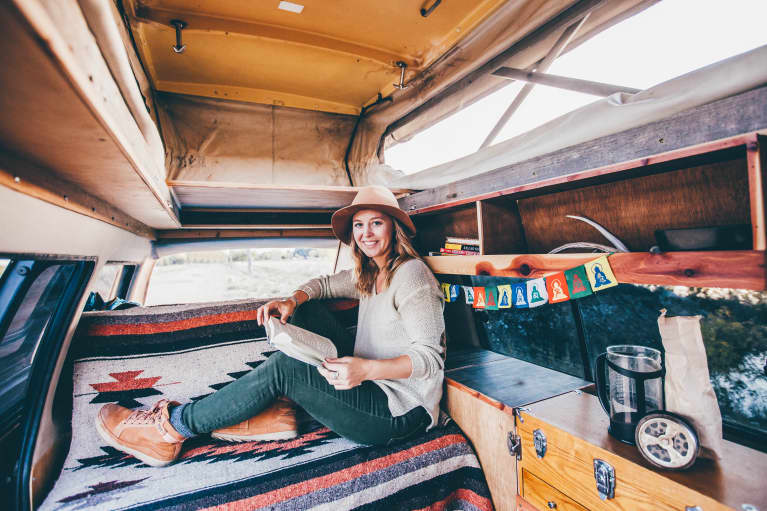 Kathleen Morton lived in a camper van before it was cool. Driven by a desire to reduce her environmental footprint, she embarked on her van life journey three years ago. It was certainly more eco-conscious—a trailer without running water meant she had to walk to the store to fill up water jugs; one electrical plug meant nixing any technology that wasn't totally necessary—but it was also somehow lonelier than apartment living.
"Surprisingly enough, when I started three years ago, I didn't know anyone living in a similar way, versus now you go on Instagram and everybody seems to be in a van," Morton tells mbg over the phone from her current backyard in Colorado, where she's about to head to New Mexico and then over to Arizona. "It felt really isolating, to tell you the truth—people didn't really understand it; some frowned upon it."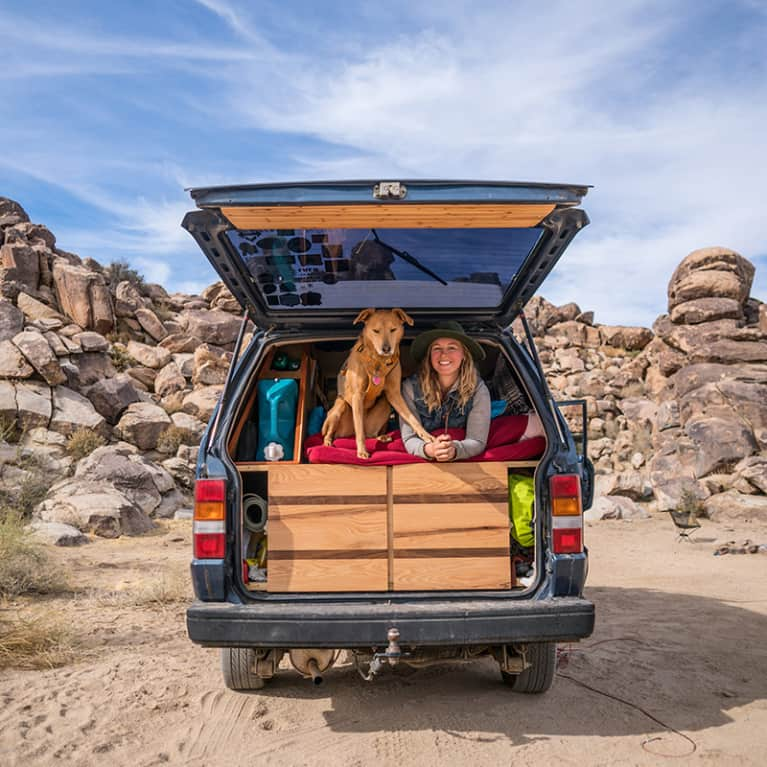 Instead of falling victim to loneliness, Morton went out and forged a new community. She tracked down other van owners ("I'd actually stop and put my card on people's windshields, or I'd run up to people and ask them about their van") and wove their stories into an online platform of exploration called Tiny House Tiny Footprint.
"In the beginning, it was my way of connecting with people. I would say, 'Here is someone else who is doing it' to inspire and encourage others to get into the movement," Morton says. But over the years her subjects have started to look more like close friends, people she can always call upon during days on the road.
"We all share our favorite secret spots and share our talents with each other. I have a friend who is really good at yoga, so we did yoga on the beaches of Baja together, and some others are really good at photography. We kind of all approach the world differently, so seeing it through their eyes when we go out to nature has been really cool."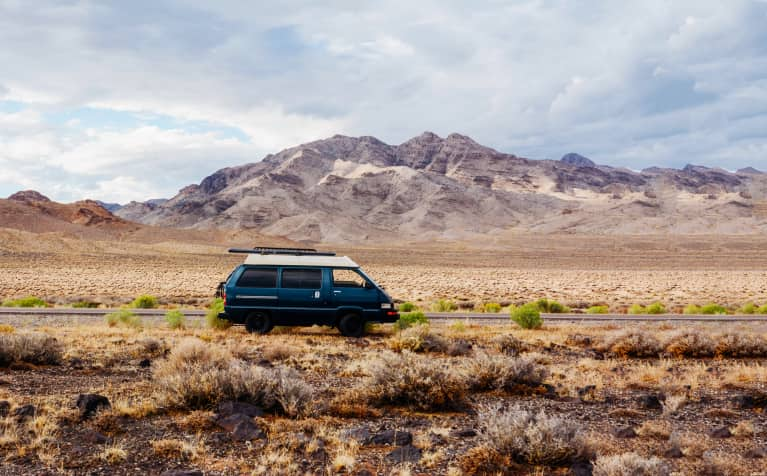 These excursions into nature define most of Morton's days, and she chases them as much as possible. "I really wanted to live out of my van as opposed to in my van," she says. "It was important for me to be in the elements and to really push myself to spend more time exploring nature and connecting with it."
For her, that means backpacking—another opportunity to slow down and navigate the world with less excess—and building out her current 1987 Toyota van with an unconventional feature: an outdoor kitchen.
"A lot of people have said, 'That's crazy; why would you do that?' But it really gets you outside in the morning when you have to open up the back door to warm up your coffee," she jokes. It's by embracing these small discomforts that Morton has been able to live more mindfully and intentionally.
"It shifts your perspective. Now, when I go visit people in their houses and see how they live, it feels so luxurious. It's been really helpful for me to view things a bit differently and embrace the elements more. I've also become more patient and understanding: Things go wrong a lot, and you have to just take your time to assess the problem, be creative, and find different ways to tackle things."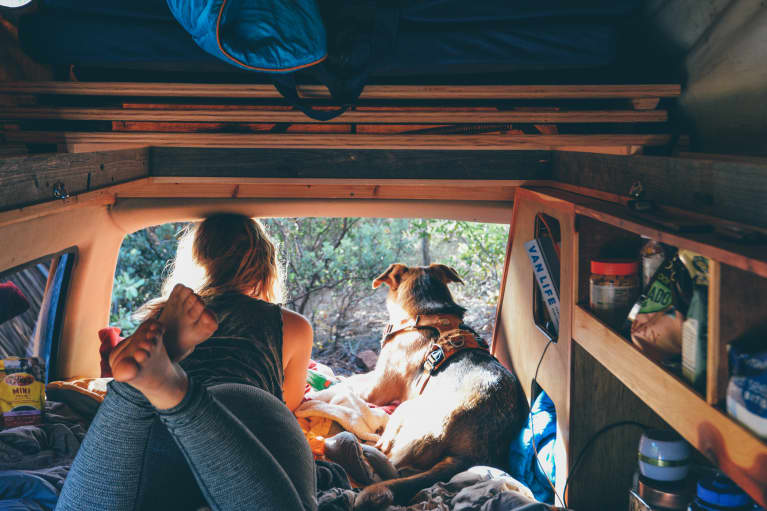 A celebration of the little things.
As summer fast approaches, Morton looks forward to the culmination of her year on the road: van life gatherings where dozens of van dwellers meet up to spend a weekend together sharing talents, tips, stories. "It's like a mini festival: Someone will lead a photography workshop; someone else will host a mountain bike ride. It's a unique thing: There's no fence around your house, so you can just walk up and hang out in people's front yards or backyards. Everyone is welcome."
While everyone's home looks a little different, Morton says that the sense of camaraderie they all share is unparalleled—united in their desire to take on a challenge, get a little uncomfortable, and emerge with a deeper communion with themselves and the world around them.