These Cities Are Leading The Fight Against Climate Change
mbg Sustainability Editor
By Emma Loewe
mbg Sustainability Editor
Emma Loewe is the Sustainability Editor at mindbodygreen and the author of "The Spirit Almanac: A Modern Guide To Ancient Self Care."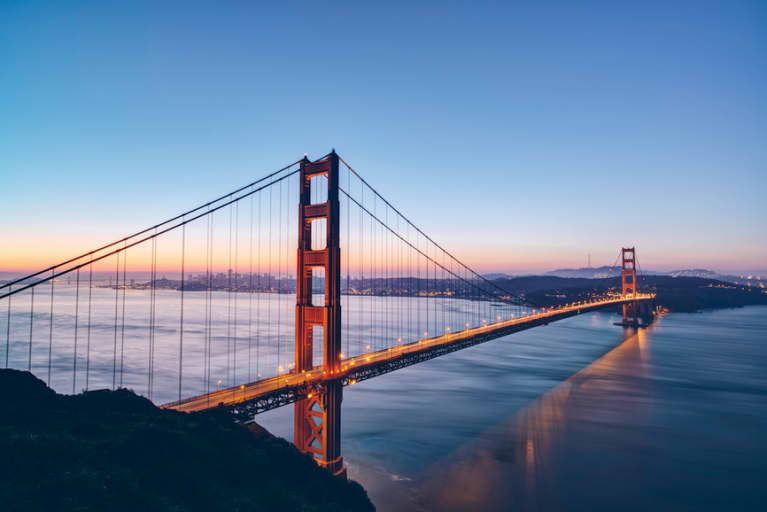 August 12, 2017 — 7:20 AM
This week, Orlando became the 40th U.S. city to pledge to switch over to 100 percent renewable energy. It's the largest city in Florida to sign on to such a goal, and it plans to do so by 2050.
The government of Orlando follows the lead of dozens of other legislators who have declared a clean energy future this summer following President Trump's announcement to pull the United States out of the Paris Climate Agreement back in June. As the federal government puts environmental regulation on the back burner, cities across the country are banding together to chase—and exceed—the goals set forth in the agreement.
They're doing so with the support of The Solutions Project, an organization founded by professors, activists, and renewable energy executives to help the entire country switch over to renewables. It has broken down the ideal mix of renewable energy resources by each state, recommending a mix of wind, solar, geothermal, and hydro power based on geography. Plus, it's crunched the numbers on how many jobs would open up, how much health care costs would go down, and how much each citizen would save in every state's switch to clean energy. (Check out how much your state stands to gain here.)
Here are the cities leading the charge for a greener, cleaner America:
Abita Springs, LA
Angel Fire, NM
Aspen, CO *
Atlanta, GA
Boulder, CO
Burlington, VT*
Cambridge, MA
Columbia, SC
Del Mar, CA
Eagle Nest, NM
East Hampton, NY
Edmonds, WA
Georgetown, TX
Greensburg, KS*
Hanover, NH
Kodiak Island, AK*
Madison, WI
Menlo Park, CA
Moab, UT
Monterey, CA
Orlando, FL
Palo Alto, CA
Park City, UT
Portland, OR
Pueblo, CO
Questa, NM
Red River, NM
Rock Port, MO *
Salt Lake City, UT
San Diego, CA
San Francisco, CA
San Jose, CA
Santa Barbara, CA
Sarasota, FL
Solana Beach, CA
South Lake Tahoe, CA
Southampton, NY
St. Petersburg, FL
Taos, NM
Taos Ski Valley, NM
* Cities that have already achieved 100 percent renewable energy.
Oh, and the entire state of Hawaii has pledged to switch over to renewable energy by 2045.
Want to see your city on this list? Take the first step by writing to your mayor asking that he or she sign on to the Ready for 100 pledge. Here's some draft language you can use!