It Just Got Way Easier For Women Of Color To Find Eco Beauty Products
Former mbg Deputy Editor
By Elizabeth Inglese
Former mbg Deputy Editor
Elizabeth Inglese is a writer living in San Fransisco, California. She earned her bachelor's in english literature and cultures from Brown University and her master's in writing from The University of Southern California. She's the former Deputy Editor of mbg, and has also worked for Vogue, Architectural Digest, Bon Appetit, and Good Magazine covering food, health, and culture.
November 28, 2017 — 16:15 PM
This week, Unilever has announced its acquisition of Sundial, one of the largest producers of hair and skincare products designed for African American women. Since its founding by Richelieu Dennis in 1991, Sundial has rolled out lines such as Nubian Heritage, Madam C.J. Walker, and SheaMoisture (a brand totally free of parabens, phthalates, paraffin, DEA, formaldehyde, and petroleum) to meet the needs of consumers of color. While the acquisition of the hitherto minority-owned company has sparked concern over appropriation and the future of the Sundial brands, (as did the 2014 acquisition of Carol's Daughter by L'Oreal), Dennis will remain at the helm of his brands, directing their growth and adding his voice to the Unilever conversation.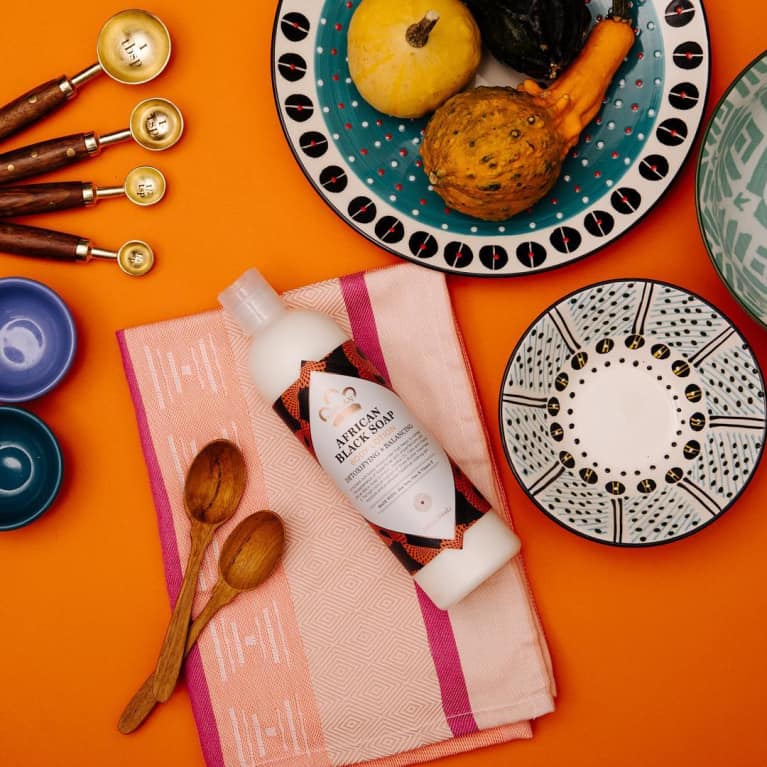 In an unprecedented move, Unilever has committed $50 million to the creation of the New Voices Fund, an endowment designed to empower entrepreneurial women of color (we're big fans of these business rockstars), with a plan in place to scale to $100 million with the addition of outside investors. "I've always wanted Sundial Brands to be an inspiration to other minority-owned companies of how a business against all odds can achieve excellence, have significant social impact in our communities and be successful on a world stage," said the CEO.
Sundial's acquisition is one of many moves made by multinational companies looking to grow their offering for niche and natural products. This month alone, we covered P&G's purchase of Native deodorant and Unilever's announcement of their new clean-leaning apothecary-inspired line. Corporations are hearing consumers' demand for greener products and heading the call. Said Dennis, "I am excited Sundial and Unilever have created this partnership, rooted in a purpose-driven ethos, that represents an incredible opportunity to take our Community Commerce economic empowerment and impact model to another level."