Meet The Family Of Adventurers Living On A Boat For The Next 3 Years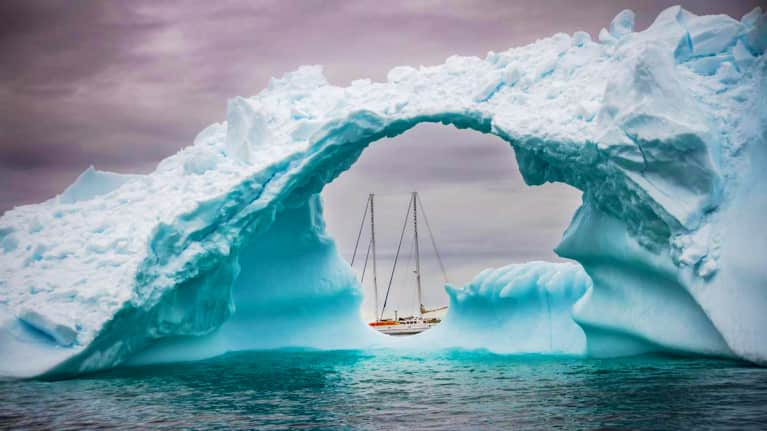 August 16, 2017 — 13:20 PM
On paper, husband-and-wife duo Ghislain and Emmanuelle Bardout's daily routine is pretty standard. The French couple spends their days eating breakfast with their two young boys, working, taking photographs, and hanging out with their Siberian husky, Kayak. The kicker? They do it all aboard an aluminum schooner while sailing through some of the coldest, most treacherous conditions on the planet.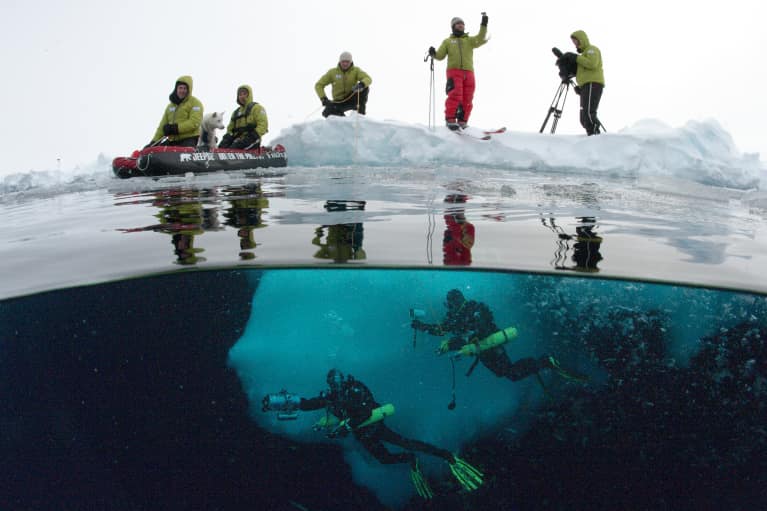 Ghislain and Emmanuelle are the leaders of Under the Pole missions, which aim to unlock the mysteries that lurk under the water. These days, we have better maps of the Moon, Mars, and Jupiter than we do of our own ocean floor. With a team of over 100 divers, sailors, scientists, mechanics, engineers, photographers, and doctors by their side, the Bardouts are traversing polar regions to collect samples and capture footage that gives us landlocked folk a better understanding of what lies beneath the surface in the hopes that it inspires us to protect it.
Ghislain, a deep-sea diver and undersea cameraman, and Emmanuelle, a skipper who grew up idolizing Jacques Cousteau, first connected over a shared love of exploration. In an effort to bring their passion to the masses, they teamed up with swarms of scientists and the French government to sponsor their voyages.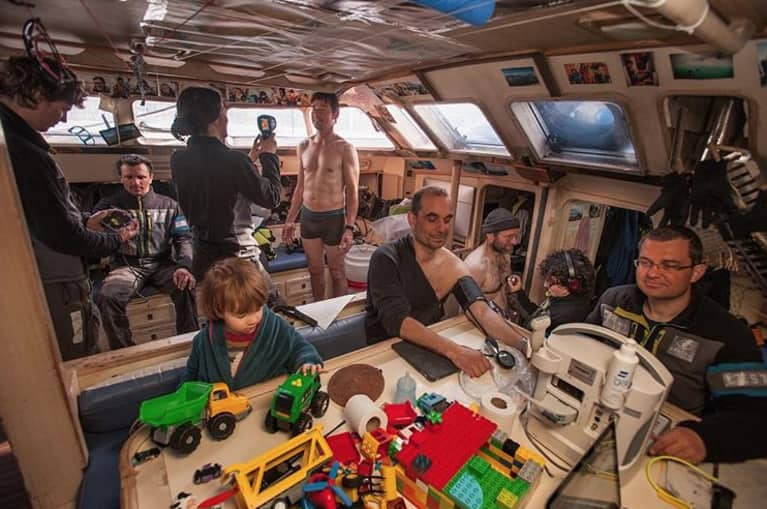 "Scientists know very little about what you can find in polar regions because it is so difficult to go there, and even harder to dive deep," Emmanuelle explains. "Over the last 10 years, we've worked to find a solution to every problem that could come up due to the freezing temperatures and unpredictable weather."
In 2010, they completed 52 dives in the Geographic North Pole on a 45-day voyage, then set sail again for a nearly two-year journey across Greenland's ice caps in 2014. Living a life dictated by the ocean has given the couple a uniquely intimate glimpse into global warming. "When we were in the North Pole, we looked at the ice there and compared it to data collected 50 or so years ago with the first submarines. Now, the maximum thickness you can find is the average thickness from back then."
Their current expedition may be the most grueling of all: A three-year trip across four oceans to explore the ecosystems of the Twilight Zone, which sits 660 to 3,300 feet underwater. To shape their itinerary, they've called scientists all over the world to ask what kinds of questions they want answered. Currently, they're parked off the coast of Canada to observe the bioluminescence of underwater life, and next they'll be moving on to a cold-water coral study.
Ghislain spent years on land preparing his body for the long days of diving and collecting samples while Emmanuelle is taking a break from the water to care for her boys, Robin and Tom—now 5 and 1—who also live on board.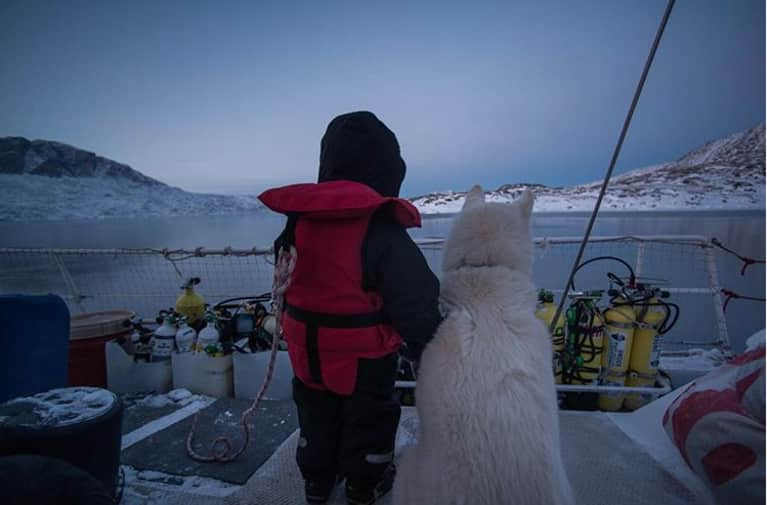 "Sometimes, our 5-year-old gets bored and just wants to watch TV or play cards," she explains of how he feels about the unorthodox home. "But there are some wonderful moments when we can see whales or seals. The smaller one is just 14 months, and being on a boat is great for him. He's always next to his parents, so he's happy. He actually just made his first three steps of his own on board!"
While they try to avoid extreme weather conditions whenever possible for the sake of their kids, sometimes it inevitably sneaks up on them. "Sometimes I am wondering 'What am I doing here?'" she jokes when describing the heavy wind and frost they faced on last week's trek from Greenland to Canada. However, a love of the water and desire to share its life with the masses carries her through the harder days.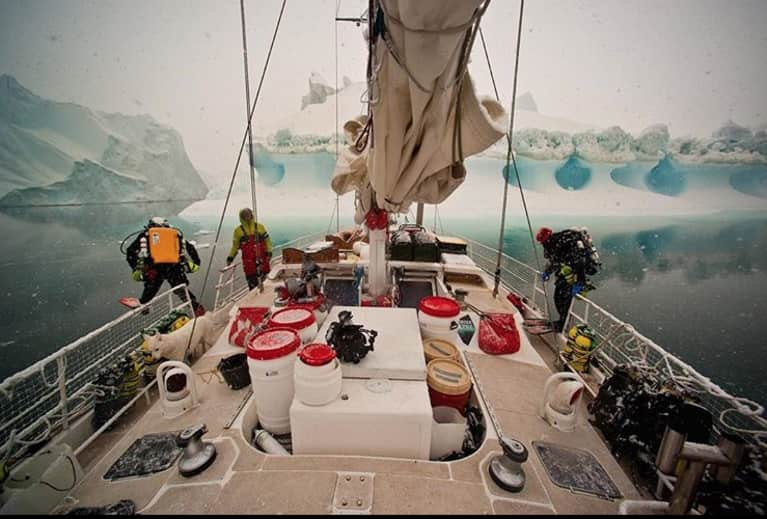 "We have a unique and wonderful way of life and it's so exciting to share that with our kids," she says. "We are passionate about discovering new places and traveling to remote areas around the world. This lifestyle is not as comfortable, so you need to really love it—and we do!"
To immerse yourself in the underwater world the Bardouts are fighting to protect, check out their stunning expedition videos here. And to learn how you can take steps to help out our oceans, read this comprehensive guide.