The Euro Vacation This Health Coach Can't Stop Talking About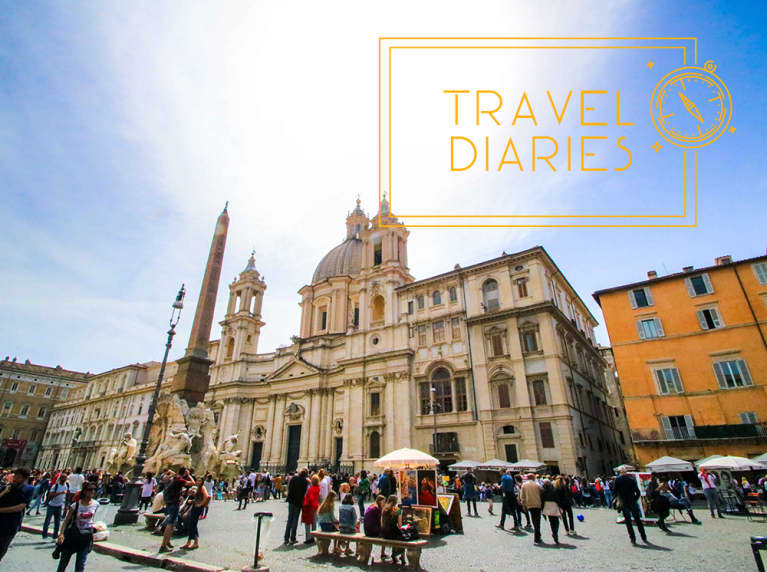 Consider our Travel Diaries series your digital passport this summer. Follow along as we give you a sneak peek into where our wellness-centric contributors are headed for some R&R. This week, we're tagging along with health coach Nikki Sharp on her Italian getaway.
I have always been passionate about travel, and I consider myself a jet-setter of sorts. So far, I've lived in seven countries and traveled to nearly 50 cities, so when I say that I love exploring the world, I mean it.
For me, traveling is all about exploring new cultures, trying new things, and—of course—tasting all types of delicious new food. As a health coach, I tell my clients to enjoy every aspect of the culture they are immersed in while still maintaining some semblance of balance. This often means taking a queue from locals: Eating that croissant and cappuccino overlooking the Eiffel tower, then sticking to a lighter meal for lunch. Having wine with dinner but walking around the city the next morning. To travel is to learn, and if you don't allow yourself to live like the locals do, eat like they eat, or relax like they relax, you won't be absorbing as much of the experience,
Recently, I had the opportunity to take the trip of a lifetime to one of my favorite places: Italy! Along the five-day excursion, I stopped by Rome, Florence, and a small, locals-only island off the coast. Here's a peek at the highlights: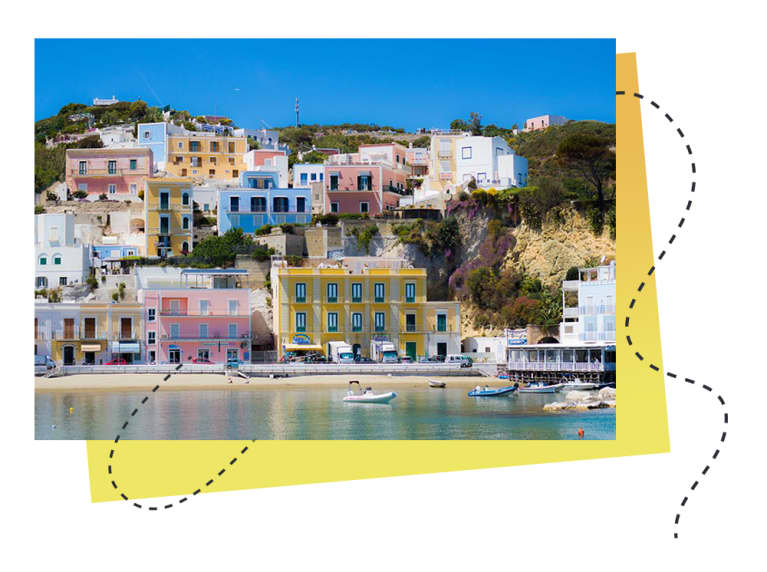 1. Take a boat to Ponza Island.
This island is the best kept secret vacation spot among Italians, making it a great place to go to escape the tourist rush. The quiet, special place has very few cars, a chic-yet-chilled-out vibe, and beautiful streets to roam at your leisure.
2. Sightsee the Piazza del Duomo.
The views from the top of Piazza del Duomo are absolutely spectacular, but do get there as soon as it opens, as the line gets very long throughout the day. I got my tourist side on with a guide from Access Europe. I've found that if you have the option to go with a guide, it's usually well worth it. They can answer your every question and give you so many insider details.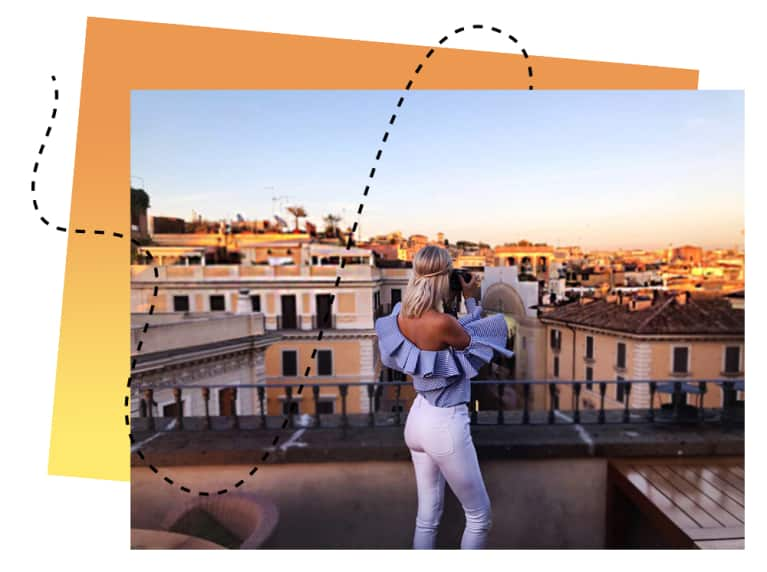 3. Walk around and explore.
One of my favorite things about traveling is just getting lost in the streets. In Rome and Florence, giving yourself the freedom to wander is an absolute must. Not only does it let you stumble upon little shops, but it helps you get your steps in and burn off all that delicious Italian food!
4. Go truffle hunting in Umbria.
A morning spent exploring truffle country followed by a late lunch of truffle honey and freshly made bread, truffle pasta, and wine? It doesn't get much better than that.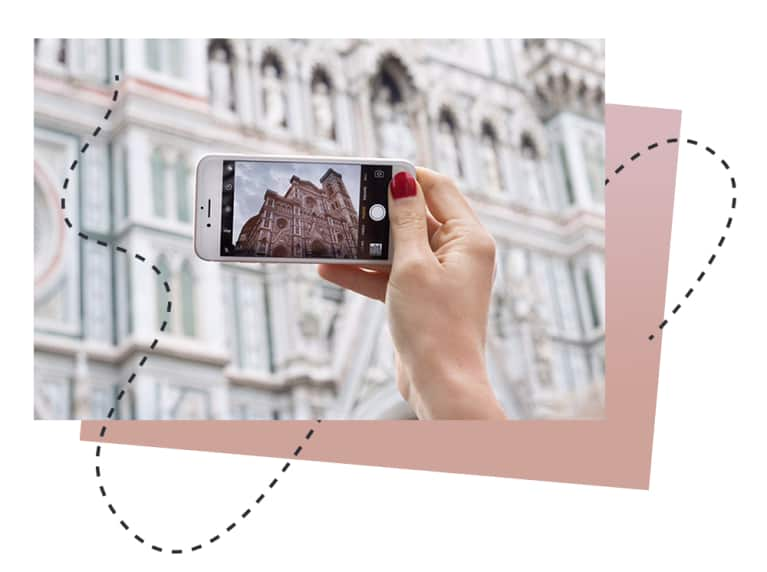 1. The Grand Hotel Via Veneto in Rome.
This high-end (yet not outrageously priced) hotel is situated inside an iconic building near the center of Rome, which makes it a sightseer's dream. Stop by the rooftop restaurant for some sunset views overlooking the city, or grab a room that overlooks the bustling, lively streets.
2. Four Seasons Hotel Firenze.
You'd be hard-pressed to find a more iconic and stunning hotel than this one. Though pricey, it will pretty much take your breath away. It is a standout for luxury and has some of the most picturesque architecture and design I've ever seen. The surrounding area is nice to explore yet far enough away that you still feel you're living like royalty.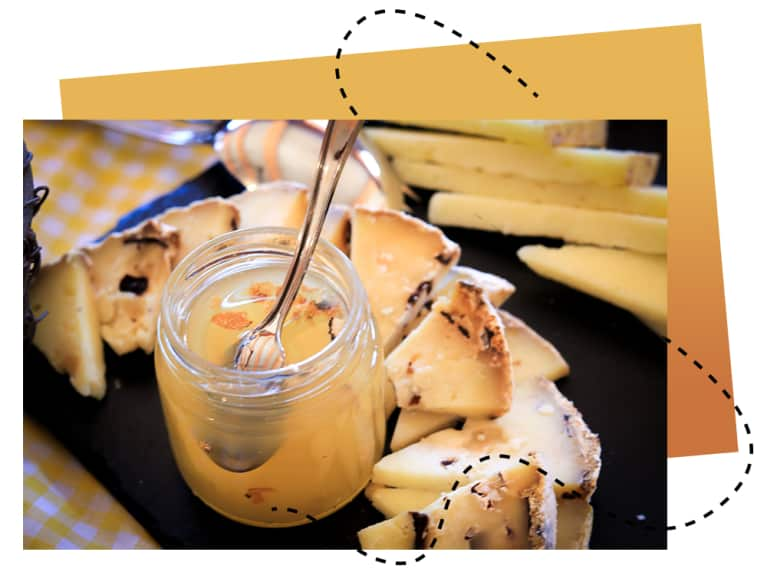 Whether you are a staunch vegan or someone looking to indulge, this place has something for everyone: spinach and squash blossom pasta, risotto, out-of-this-world desserts... Make sure you come hungry.
2. Antinori Winery in Chianti.
Go on a tour of the winery to learn all about the grapes and process, then head to the restaurant and sit down to a four-course meal paired with beautiful wines from the region.
There are so many spots all over Rome that offer incredible gelati, but this one is a true gem. They serve vegan options in delicious vegan cones! Get an Insta-worthy shot by holding your treat up in the alley outside the restaurant.
Looking for more summer travel inspo? Check out the rest of our Travel Diaries.