This Is How A Neurologist Transformed Her Pain Into Positivity
mbg Editorial Assistant
By Abby Moore
mbg Editorial Assistant
Abby Moore is an Editorial Assistant at mindbodygreen. She earned a B.A. in Journalism from The University of Texas at Austin and has previously written for Tribeza magazine.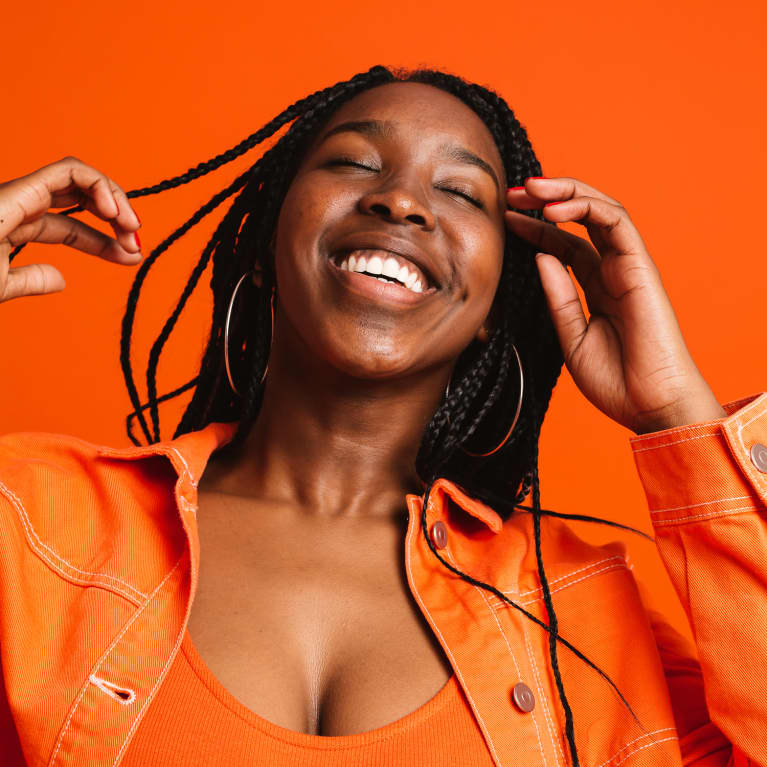 After seeing the terrifying results from her magnetic resonance imaging (MRI) scan, Ilene Ruhoy, M.D., immediately went from physician to patient. That was 2015. Now, four years later, Ruhoy has "actually never felt better," she said during a mindbodygreen podcast.
At the time, her diagnosis seemed devastating. "I came out of the [MRI] machine, and the tech told me to go directly to the ER," she said. "It was like the game Monopoly: 'Go directly to jail.'"
Ruhoy had a 7-centimeter tumor, which caused one hemisphere of her brain to completely shift down and to the other side. There was a 30% chance that she would not survive her surgery, leaving her husband a widower and her 11-year-old (at the time) daughter motherless. She has since transformed her pain into gratitude and encourages her patients to do the same.
Pain forces us to fix what we've been ignoring.
"I think pain is part of life," she said. "That pain can be obviously physical. It could be emotional." Whatever form it comes in, pain is valuable because it alerts our bodies that something is off balance or wrong.
When ignored, pain can affect how people engage in life and interact at work, with friends, and with family. But acknowledging pain and seeking help are the first steps in a journey toward care and healing, according to Ruhoy.
This journey can even lead to optimal wellness by causing us to turn inward rather than focusing on everyone else's needs.
Pain always leads to a turning point. 
The pain might seem unbearable, but eventually it leads to a turning point or multiple turning points. "The great philosophers...they sort of talk about a painful life like a life worth living," she said. "I certainly think what I have gone through, in terms of my symptoms...changed who I was...not only as a doctor but as a person."
Pain produces empathy by creating space to bear witness to other people's pain. "So, yes, we thank our pain," Ruhoy said. "The more we hold on to one another, and rely on one another, I think we will all get through our pain to some extent."
The newfound optimism that comes after experiencing pain can keep you from sweating the small stuff, and it's also linked to longevity.