The 4 Nonnegotiables For Epic Solo Travel
mbg Contributor
By Shannon Kaiser
mbg Contributor
Shannon Kaiser is the best-selling author of 5 books on the psychology of happiness and fulfillment including The Self-Love Experiment, Adventures for Your Soul, and Joy Seeker. She has a B.A. in Journalism and Communications from the University of Oregon.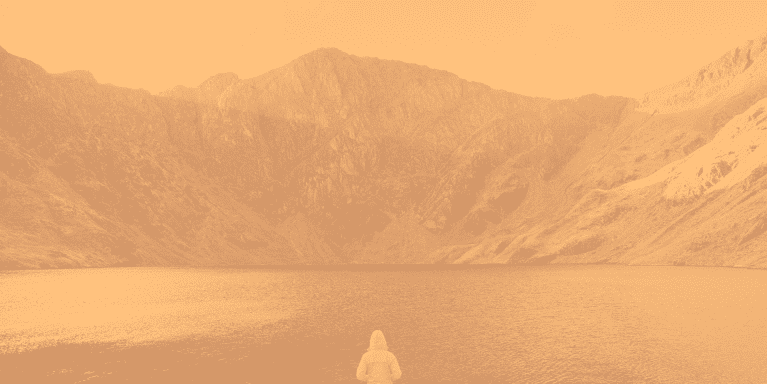 If you're inspired by books turned into hit movies like Wild, Under the Tuscan Sun, or Eat Pray Love, you may be dreaming of your own inspirational travel-infused journey. What these stories have in common is one woman who decided to push through the comforts of regular routine to follow her heart and venture out into the world—gulp—solo.
The phrase "solo female travel" was searched 52 percent more in 2017 than 2016, indicating that more women are now contemplating that big solo jaunt. I'm certainly motivated by stories of brave solo travelers, and they've inspired me to embark on my own one-year trip around the world.
When I tell people I'm a travel writer who can work from anywhere in the world, the first thing they often ask is, "Don't you get lonely traveling alone?" followed by "Isn't it scary?"
To fear what we don't know is just part of being human.
I'll be honest: Yes, sometimes I get lonely, and sometimes I feel uneasy and get scared, but it's no different from staying in my hometown. These are just feelings, human emotions that come and go. To fear what we don't know is just part of being human. But solo travelers recognize this is a fleeting feeling. As soon as you take that step, apply for that passport, book that ticket, pack that bag, or arrive in the new country, the fear often disappears immediately—replaced with excitement, wonder, and awe.
I meet more people when I travel solo than I do when I travel with a companion, and being alone doesn't mean you are lonely, especially when you enjoy your own company. In fact, I know people who had never traveled alone who describe their first solo trip as an almost religious experience—one of the most rewarding and fulfilling experiences of their lives. With the proper mindset, these journeys can change your life forever.
Here are some of the rules of thumb that help me make the most of every moment on my solo adventures.
Sometimes arriving in a new place with no plan can be fun, but as a solo traveler you want to sort out all the details so you can avoid potential risk. Things like exchange rates, locations, and local customs are really important, and you should also research the geopolitical landscape. For example, I'm planning a trip to Cuba, and I learned the internet is tricky and there is an added charge for bringing American cash into the country, so I'm going to download local maps before I arrive.
I've noticed that the more I love and care for myself and take care of my body, mind, and spirit, the more rewarding traveling becomes. When you are your own friend, you never really get lonely. Life is a lot easier when you enjoy your own company too, so naturally if your self-love practice is ramped up, solo travel will be more rewarding. Take care of yourself by focusing on eating well, exercising, and doing more of what makes you feel good. When you are in tune with your body and your own needs, your traveling experience will flow easier.
Traveling solo is has taught me so much about myself; it's like a master class on self-awareness. You learn how to thrive outside of your comfort zone as you try new things, explore new places, and meet new people. It is one of the best ways to learn about who you really are and what you value most. Keeping an open mind when you travel is key to getting the most out of your experience.
It's key to trust yourself. There are times I have ignored people who approached me in a way that didn't feel right. I kept walking and ignored them, and soon they ignored me. I often tell people I am from Canada (not America), or my boyfriend is on his way to meet me (no boyfriend), or my friend is in the hotel room on her way to meet me later. These little fibs can protect you if you feel uneasy. A benefit of being alone is a solo traveler can blend in more easily than a group, and not drawing attention to yourself as a tourist is one way to stay secure. Don't wear flashy jewelry or clothes, pay attention to local customs, and act and walk with a purpose. Trust your instincts and use common sense.
Above everything else, stay open-minded and know that it's worth it. Solo travel is liberating, fulfilling, and one of the most rewarding things you can do for yourself.
Looking for bucket list inspo? Here are the best healthy and sustainable destinations to check out this year.