6 Things You Need To Know Today (July 10, 2017)
mbg Health Contributor
By Gretchen Lidicker, M.S.
mbg Health Contributor
Gretchen Lidicker earned her master's degree in physiology with a focus on alternative medicine from Georgetown University. She is the author of "CBD Oil Everyday Secrets" and "Magnesium Everyday Secrets."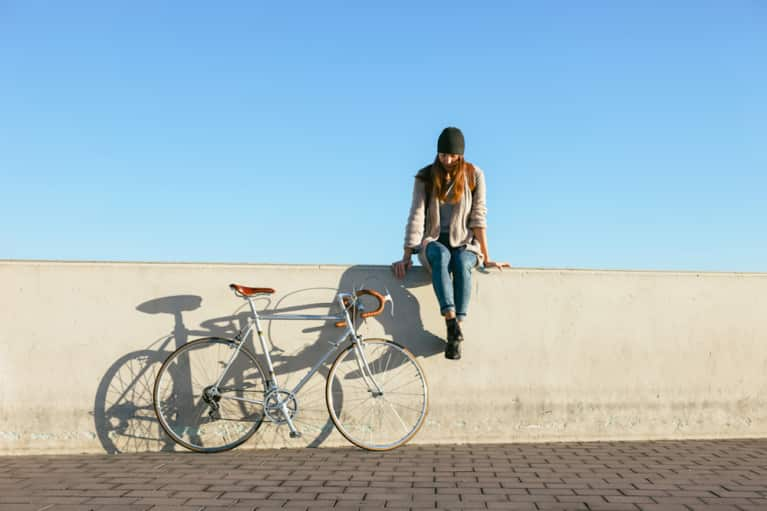 1. Air pollution may negate the benefits of biking outside in New York City.
Tiny particles one-thirtieth the size of a human hair emitted from vehicles have resulted in 2,000 premature deaths and 6,000 emergency room visits and hospitalizations annually, according to a new CDC report. A new pilot study hopes to change this by measuring quality and volume of air in city bikers. They need more volunteers, but know that riding along the city's perimeter and in the evening are two ways to make your ride safer. (NYT)
2. Plants' and humans' brains have a lot more in common than you probably think.
Here's a new reason we may feel so connected to our greenery: New 3-D scanning shows that plants and human brains grow in a very similar way. What does this mean? There may be more universal logic that can be applied across biological systems, which would be tremendously helpful to scientists. (Science Daily)
3. The United States is isolating itself on climate change.
On Saturday, as the Group of 20 summit meeting in Germany came to an end, 19 out of 20 world leaders signed off on detailed plans to decrease the carbon footprint of their countries. The United States was the only country that didn't step up, as President Trump's decision to back out of the Paris Agreement is still in effect. (NYT)
4. Having a hard time falling asleep? It may be more than your average insomnia case.
If you're one of those people who can't fall asleep until 3 a.m. regardless of your amazing sleep hygiene, you may have a form of insomnia called delayed sleep phase disorder, or DSPD. What does this mean? Your body simply operates better when you can go to sleep later and wake up later. And before you try to hack it, consider this—researchers have found that this form of insomnia is probably genetic. (Scientific American)
5. Social media can be detrimental to self-esteem, but new, more inclusive fitness personalities are helping to remedy that.
There's a new wave of fitness influencers taking over Instagram, and they're people who don't fit the traditional mold. Personalities like Jessamyn Stanley and Massy Arias are making the world of fitness more inclusive, one post at a time. (NYT)
6. Antibiotic resistance is becoming more and more serious.
The WHO is warning of a "very serious situation" with an antibiotic-resistant gonorrhea superbug going around. "In a very short space of time, we have seen changes in the bacteria at an unprecedented rate, which means that many antibiotics which used to work are no longer effective. We are running out of options," said a professor specializing in STDs. Researchers are working day and night to find solutions to this new superbug problem and make them accessible to everyone. (The Guardian)