The No. 1 Mistake People Make When Arranging Bouquets (And How To Do It Better)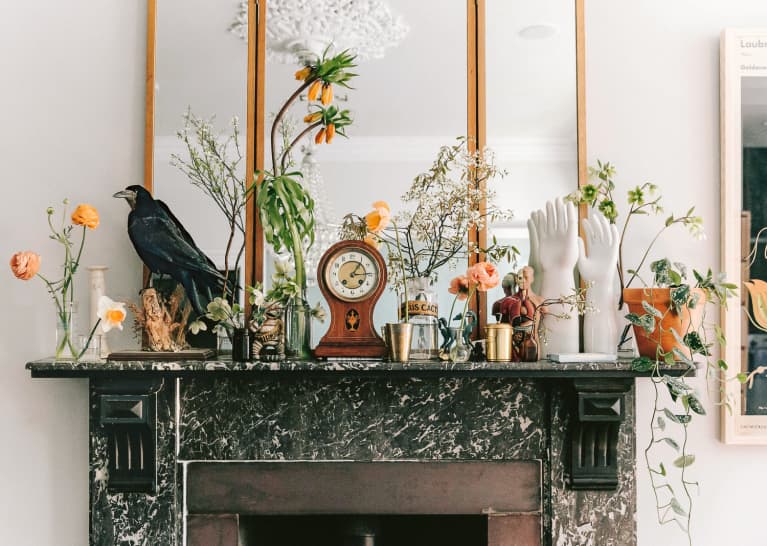 Our editors have independently chosen the products listed on this page. If you purchase something mentioned in this article, we may
earn a small commission
.
One of my favorite things about working with flowers is that no two stems are ever the same. You can never force an arrangement to look a certain way—and that's part of the fun of it!
Flower arranging is more of a contemplative practice than anything. It calls on us to consider the curves and bends of each stem, get to know the weight of a heavy bloom, and understand each flower's form and movement. All of these subtleties have huge implications on where a flower can be placed.
As a florist and author of the upcoming book The Flower Fix, I've found that the No. 1 mistake so many make when arranging a bouquet is holding on to the preconceived idea that something should look "a certain way." This can inhibit creativity, become boring, and rob us of the joy of working with nature's wild ingredients. Here are a few of my top tips for nailing the perfect bouquet for this weekend's Mother's Day and beyond. And by that, I mean the one that isn't perfect at all.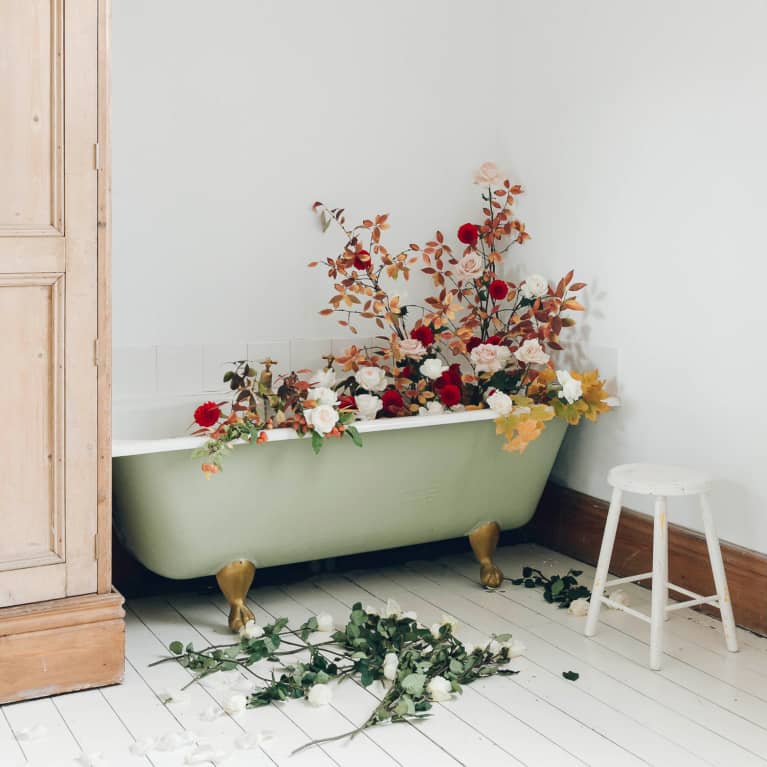 Don't be afraid to experiment and play.
When we let go of an ideal, the fear of getting it wrong dissipates. Taking risks and thinking outside the box can help you discover new and wonderful arrangements! Try vessels that aren't technically made for flowers or flowers that are deemed "cheap," "old-fashioned," or "weeds." Or perhaps try creating an arrangement that's inspired by a favorite piece of art, architecture, or poem and how it turns out. When I'm not creating for a purpose other than an expression or meditation, the result becomes something very personal indeed.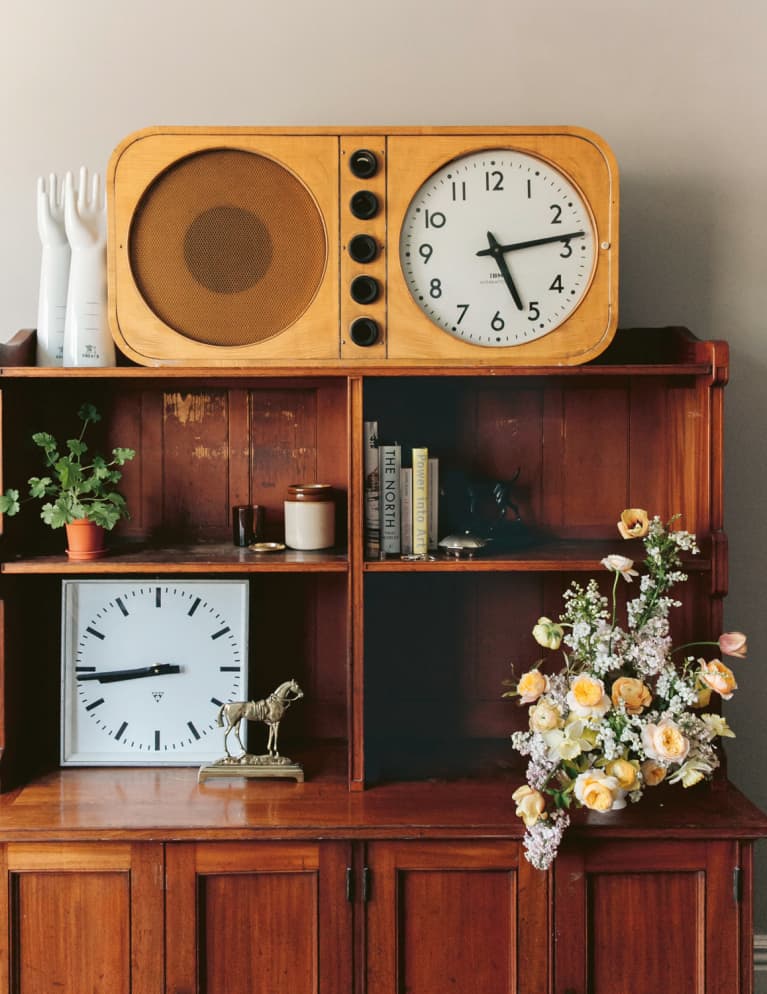 Look to nature for inspiration.
As legendary director Jean-Luc Godard eloquently put it, "It's not where you take things from—it's where you take them to." In a world where we are constantly bombarded with images, riding the line between inspiration and imitation can be incredibly hard. By looking to nature—its patterns, seasons, color schemes, and form—before you start arranging, you can free yourself from any and all expectation.
So much of the media is about creating the "perfect" body, face, or lifestyle, and this notion is counter to the natural style of floral design. There's individuality in a misshapen bloom, potential for amazing shapes in a wonky stem, detail and pattern in a battered leaf. A flower's weathered marks are a testament to the miracle that it is: Even through the harshest conditions, it broke through the dirt and survived. A bloom in whatever shape or form is something to be celebrated.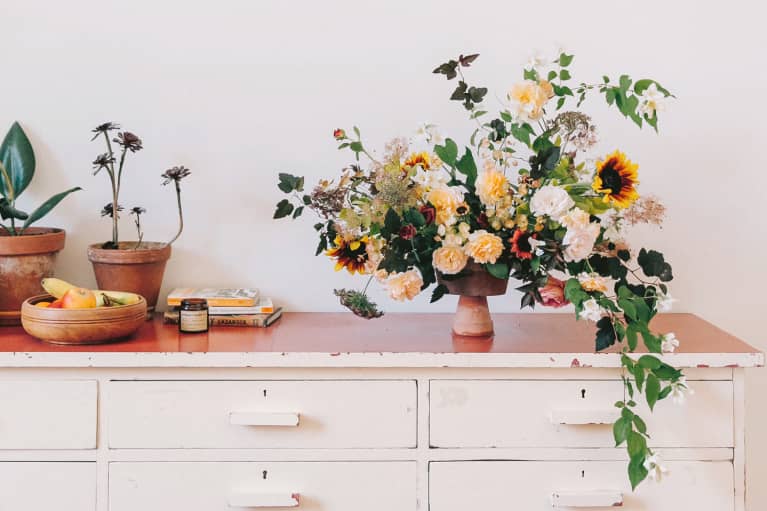 Take a more wabi-sabi approach.
The Japanese ethos of wabi-sabi has derived from the Buddhist teaching of the three marks of existence. It teaches that nothing lasts, nothing is perfect or ever finished. I find this concept to be one of the most freeing ways to think about creating with flowers. Constance Spry, one of my flower heroes famously said, "One arranges flowers as the spirit moves you; to obey some inner prompting to put this colour with that, to have brilliance here, line there, a sense of opulence in this place or sparseness in that; to suit your surroundings, your mood, the weather, the occasion. In a word, to do as you please, just as, if you could, you might paint a picture."
By letting go of what we are told is desirable, fashionable, or beautiful, we are free to create a bouquet unique to us. What better way to celebrate nature's truly marvelous and fleeting treasures?