The Most Fantastic Tiny Homes You Can Rent On Airbnb Right Now
mbg Sustainability Editor
By Emma Loewe
mbg Sustainability Editor
Emma Loewe is the Sustainability Editor at mindbodygreen and the author of "The Spirit Almanac: A Modern Guide To Ancient Self Care."
Nothing screams autumn like escaping to a cozy cabin to read, sip something warm, and watch the world change color. There's something quintessentially fall about posting up in a teeny space that brings you in like a hug, so it's no wonder tiny homes—typically less than 300 square feet—are big on our wish list right about now. These adorable Airbnb options will make you want to make your next apple-picking excursion or scenic hike into an overnight affair.
Off-the-grid cabin in a secluded forest.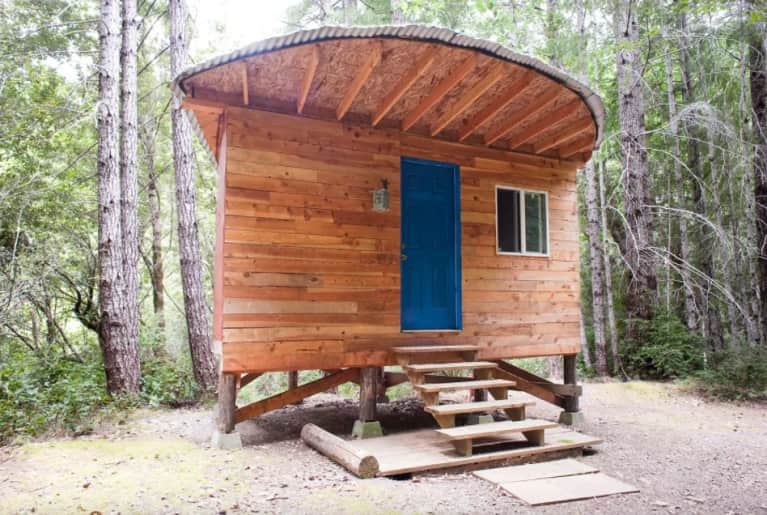 This sustainable sanctuary lies in the middle of Northern California's Six Rivers National Forest. Complete with a wood-burning stove and open-air picnic area, it looks like a pretty damn dreamy place to take in the surrounding woods. ($76/night)
Two-story artist's escape in Massachusetts.
This cabin's unique lighthouse shape, wooden walls, and old-fashioned details amount to a fairy-tale-esque escape. The space used to belong to a sculptor, and its surrounding gardens and breathtaking country views may just inspire your next great work of art (or at the very least, your next Instagram). A little bit of a splurge but well worth it. ($225/night)
Modern glass hideaway in New York.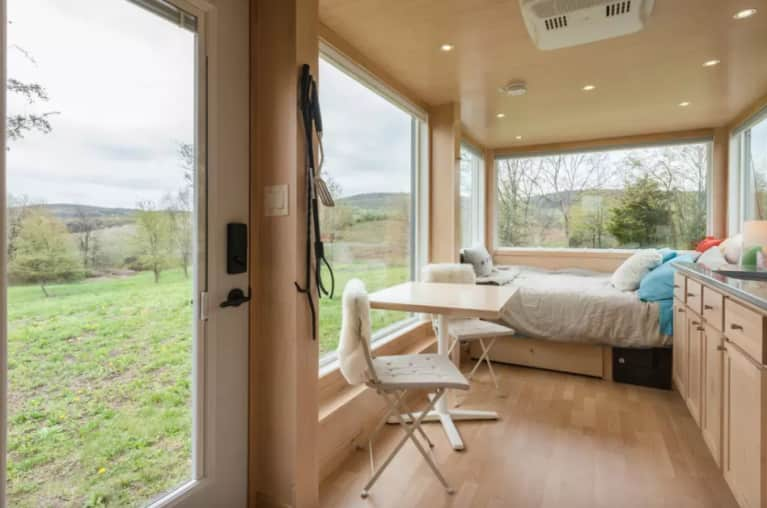 This Upstate NY pad is complete with picture windows that frame uninterrupted views of sweeping woodlands. Book it during leaf-peeping season in the Northeast and prepare for a multicolor nature show. ($145/night)
Chock-full tiny home in South Carolina.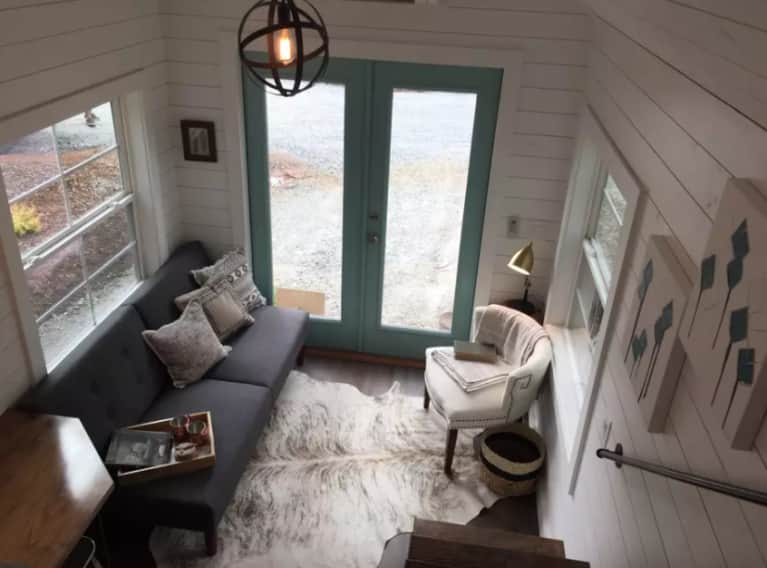 If you're looking to ease into the tiny home experience, this Southern space is a great gateway. It comes complete with a full kitchen, bathroom, and most of the amenities you'd come to expect in a standard home. Plus, it sits in a lakeside tiny home community where you have the option to share stories with neighbors or choose to take in the scenic views solo. ($95/night)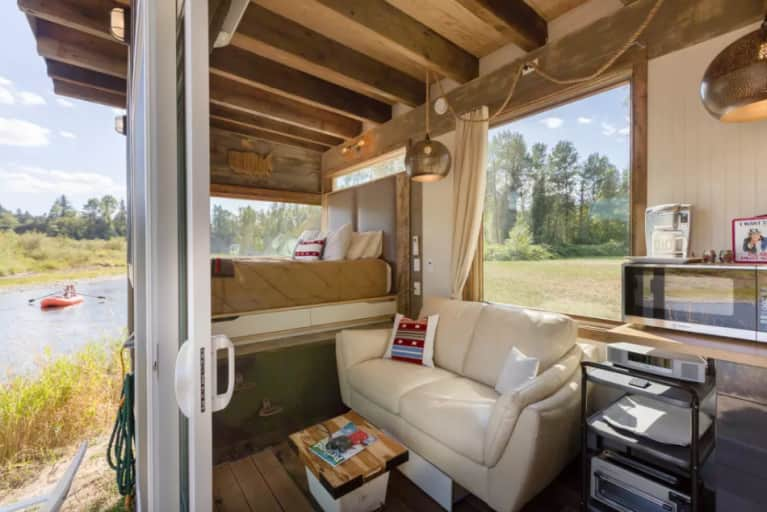 This tiny home is parked right on the bank of a river and surrounded by greenery, wildlife, and open sky. It's isolated while still being a 30-minute drive from Portland. ($145/night)
Shipping container-turned-tiny house in Dallas.
This unconventional getaway sits in an abandoned shipping container that's been decked out with a galley kitchen and two bedrooms. When else can you say you slept in a container lovingly called blue steel? ($89/night)
Countryside cabin in Cali.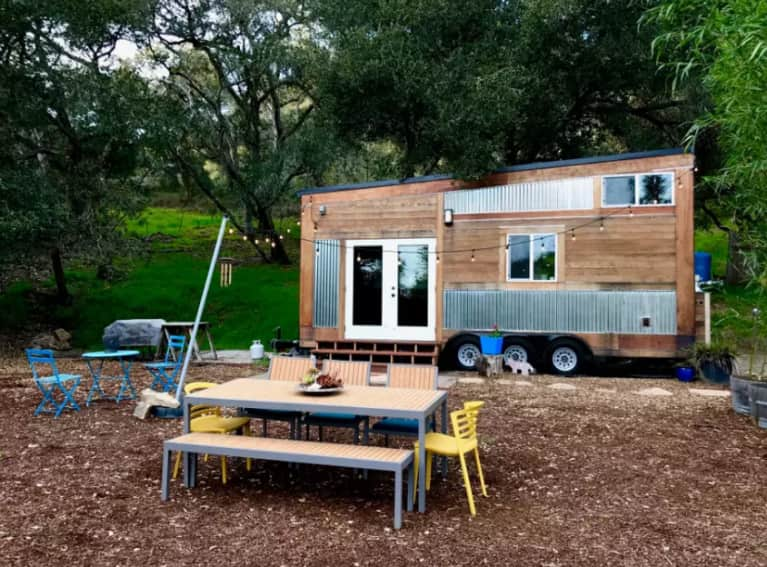 What this one lacks in square footage it makes up for in outdoor space. You'll have 17 acres of California countryside to explore, thousands of redwoods to gawk at, and one giant furnished backyard to stargaze from. ($149/night)
Looking for a more exotic vacay? Check out the most in-demand Airbnbs around the world right now. Next stop, the caves of Australia.