Why TIME Chose A Group Of Fearless Women As Person Of The Year
mbg Contributor
By Leigh Weingus
mbg Contributor
Leigh Weingus is a New York City based freelance journalist writing about health, wellness, feminism, entertainment, personal finance, and more. She received her bachelor's in English and Communication from the University of California, Davis.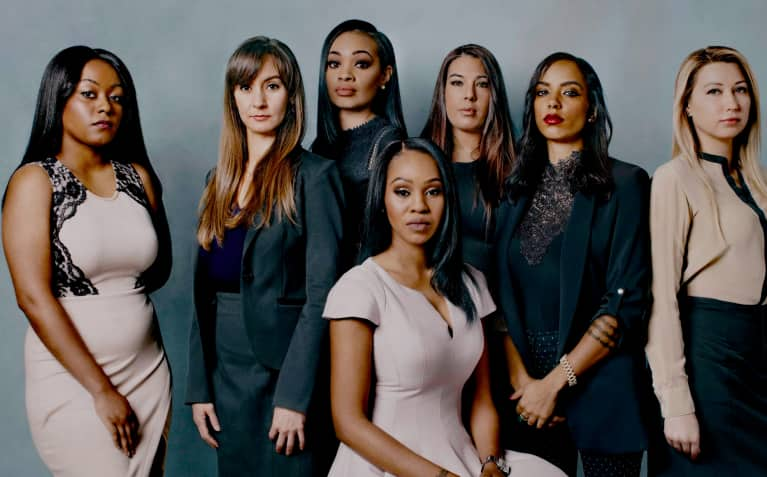 December 6, 2017 — 19:00 PM
On January 21, 2017, millions of women across the U.S. donned their "pussy hats" and marched through their cities and towns, vowing to stand up to the brand new administration, make their voices heard, and protect their rights. It turned out to be the largest political protest in United States history and the start to a landmark year in women's rights.
What started as a march became a movement, and 11 months later, TIME magazine chose not one person, but a group of women, for person of the year: The Silence Breakers. From the woman who bravely came forward and spoke out against the sexual harassment she experienced at Uber to the multiple women who came forward with allegations against Hollywood producer Harvey Weinstein and the woman who started the #metoo campaign, there's no question that 2017 was the year of the empowered woman.
"Honestly, I was furious. I had had a man grope me in front of multiple colleagues, and I was tired of wondering if it was something I wore, and I was tired of wondering if it was a vibe I was giving off," said lobbyist Adama Iwu in a video for the story. "I talked to other women, and when I talked to other women, they were furious too."
Actress Rose Mcgowan added, "I am here to give you permission to be angry."
Even more powerful than the fact that women are finally standing up against the harassment and abuse is the fact that they're standing together. There's strength in the numbers, there's strength in community—and women know it.
While we're far from healed as a society, there are hopeful signs of progress everywhere for the first time in what feels like forever. The signs are in the millions of cries of "me too" in Hollywood and the wellness world alike, they come from the woman who admits she had to break through walls of sexism to start her own company. And above all, they come the women encouraging one another to stand up and speak out.
So here's to the silence breakers: May we know them, may we be them.
If you or anyone you know has been affected by sexual harassment or assault, don't be afraid to seek help. Talk to someone you know and trust, seek professional counseling, or call any of the numbers provided by the Feminist Majority Foundation.