Tim Brown, Co-Founder Of Allbirds, On Brand Sustainability & Design Simplicity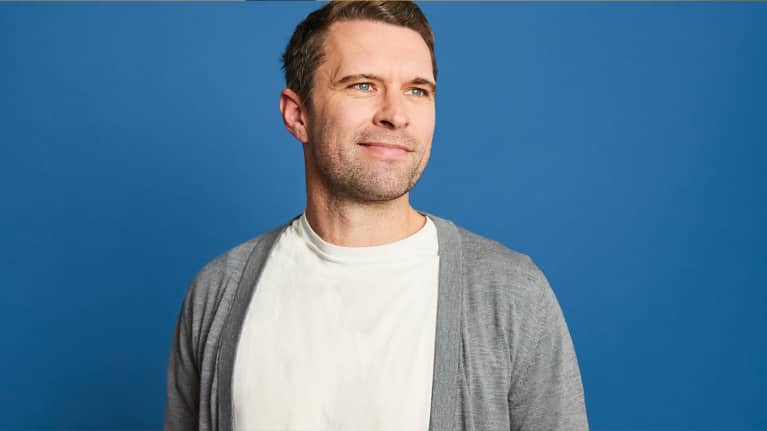 Love this? Want more? Stay up to date with the podcast by signing up for
our newsletter
. —The Editors
Tim Brown is a former pro-soccer player, a New Zealander, and the co-founder of the billion-dollar brand Allbirds. He never imagined the success of a shoe back in 2009, when it was just an idea, but looking back understands why people fell in love with the product.
Tim joined me on the mbg podcast to talk about the journey of Allbirds, which began after he realized "The world didn't need lots more shoes; it needed one that was very, very simple." It started as a passion project and then launched as Allbirds in 2016 after he met his co-founder Joey Zwillinger.
He explains how the three pillars of Allbirds—simple design, sustainability, and comfort—came to be and why they remain at the forefront of every business decision.
In this podcast you'll hear about:
Why Tim and Joey chose to make Allbirds with wool, eucalyptus fiber, and SweetFoam, a new material that replaces the petrol in EVA, which is commonly used to create the cushy foam on the bottom of your shoes, with sustainably processed sugar cane
The three pieces of advice you need when starting a business
The exercise he calls his meditation
Allbirds is revolutionizing the sustainable retail space as they "think of sustainability not as a nice thing to have but a nonnegotiable." And he tells us this imperative in the fashion industry right now as they are the largest contributor of carbon emissions, making around 20 billion pairs of shoes a year on average.
Tim shares what's next for Allbirds, and you can be sure in this new venture they are sticking to their values and continuing to perfect their products.
Whether you're interested in starting a business, excited to hear the story behind a great brand, or are into living sustainably, Tim's words will inspire you to keep the planet in mind whatever your next step may be.