This Simple Eye Scan Can Determine Whether You're At Risk For Diabetes, Study Finds
mbg Editorial Assistant
By Jamie Schneider
mbg Editorial Assistant
Jamie Schneider is the Editorial Assistant at mindbodygreen with a B.A. in Organizational Studies and English from the University of Michigan. She's previously written for Coveteur, The Chill Times, and Wyld Skincare.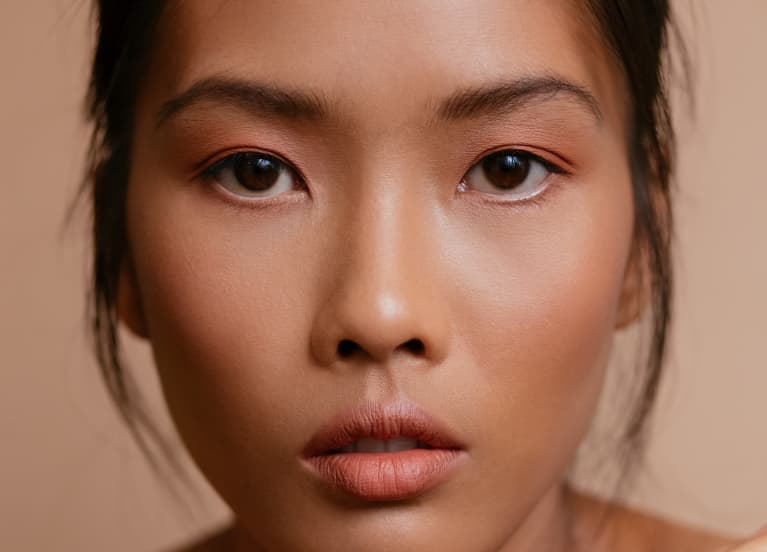 September 16, 2019 — 15:00 PM
We've often heard that the eyes are the window to the soul. While the sentiment definitely rings true for certain psychological and spiritual practices (eye contact is a marker of true intimacy, after all), our eyes may act as a window to many more health-related processes that occur in our bodies, one of those processes being our blood sugar levels.
You're probably thinking, "What could our retinas and blood sugar possibly have in common?" Well, according to a recent study presented at this year's annual meeting of the European Association for the Study of Diabetes (EASD), the eye may be a key marker to predict the onset of type 2 diabetes, as it can identify a specific compound that becomes harmful as it builds up in our bodies.
This compound, called advanced glycation end-product (AGE), forms when protein or fat combines with sugar in the bloodstream, which is why its accumulation is associated with diabetes. A high amount of this compound also contributes to the development of many of the complications associated with diabetes, such as nerve damage.
So, what do optics have to do with it?
By using a specific biomicroscope, scientists were able to detect the levels of AGEs in the eyes of 20 people with type 2 diabetes, 20 people with impaired glucose tolerance (IGT), and 20 healthy individuals of a similar age.
While the mention of an eye scan may bring up images of surgical procedures (like laser vision correction surgery) that require some recovery time and perhaps an eye patch or two, the researchers insist that this procedure is entirely noninvasive. All they did was focus a beam of blue light onto the lens and measure the autofluorescence in the reflected green light. It may seem a little like a colored light-show, but this autofluorescence was able to provide scientists with an accurate level of AGEs in each participant.
Lo and behold, the scientists found that there was a significant increase in AGE levels in the eyes of people with type 2 diabetes. But what's especially interesting is that these levels were high in the eyes of participants with impaired glucose tolerance, meaning that this method could be an effective way to diagnose people who are at risk for diabetes as well.
"Lens autofluorescence could be a robust marker of long-term diabetes control predicting future complication risks," Mitra Tavakoli, Ph.D., the lead author of the study, said in a news release. "This supports the feasibility of noninvasive lens autofluorescence to screen subjects for undiagnosed type 2 diabetes and prediabetes subjects. Although this is a pilot study, it's an exciting emerging new tool for early detection and monitoring the treatment of patients."
And what does it all mean?
Currently, there can be a timeline of up to 10 years before someone with impaired glucose tolerance can experience symptoms (and later, a diagnosis) of type 2 diabetes. This earlier detection method in the eye could be huge for predicting the disease in a relatively easy and noninvasive way.
It looks like the saying, "It's all in the eyes of the beholder" may be more literal than we thought—the information we can receive from our retinas may be key in predicting our blood sugar health.