This Program Is Helping Low-Income Californians Access Fruits & Vegetables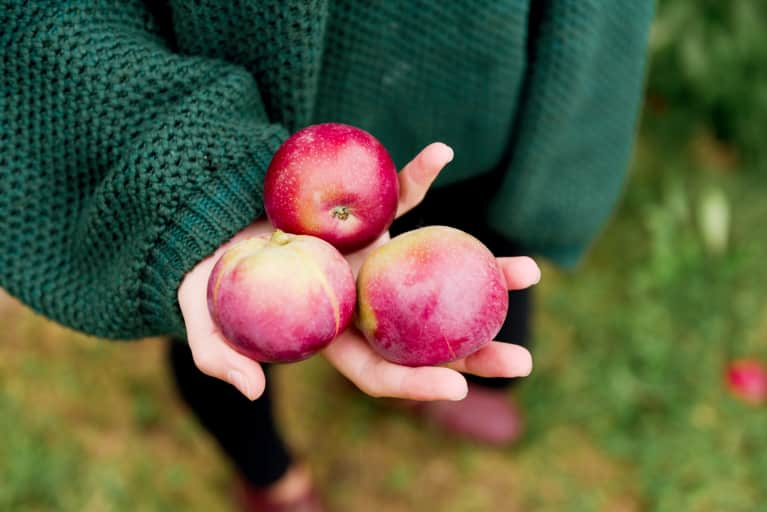 January 18, 2018 — 10:05 AM
What can $40 in produce per month do to combat diet-related illness? The U.S. Department of Agriculture is hoping it can make a substantial difference for low-income Americans, and they're spending $3.4 million to find out. The Más Fresco program launched through the University of California, San Diego, in February of last year is aimed at increasing intake of fresh fruits and vegetables among Supplemental Nutrition Assistance Program (SNAP) recipients by providing them additional credits to be redeemed for fresh fruits and vegetables.
So far 1,153 Southern Californians have enrolled in the program. Last week a second enrollment period began, opening the program to an additional 2,000 residents of Los Angeles, Orange, and San Diego counties, who will receive at random either $10, $20, or $40 in monthly credits to be redeemed at select markets for produce.
While debate continues as to the relative expense of a whole food diet versus a processed diet, research from Harvard and Brown concluded that diets including fresh fruits and vegetables cost on average $550 more per year than those without. "For many low-income families, this additional cost represents a genuine barrier to healthier eating," wrote the authors of the study. "Yet, this daily price difference is trivial in comparison with the lifetime personal and societal financial burdens of diet-related chronic diseases."
Más Fresco is the newest of several of programs run by the U.S. Department of Agriculture aimed at increasing the consumption of fruits and vegetables among low-income populations. Similar efforts in Georgia, Illinois, Minnesota, New Mexico, and Pennsylvania have encouraged SNAP recipients to shop at farmers markets.
You. We. All. deserve access to fresh, whole foods.
Interested in food access? Check out this inspiring story of a neighborhood that launched a market in the midst of a food desert.