This New Unilever Brand Is Helping The Homeless Get Access To Showers
mbg Contributor
By Caroline Muggia
mbg Contributor
Caroline Muggia is a writer, environmental advocate, and registered yoga teacher (E-RYT) with a B.A. in Environmental Studies & Psychology from Middlebury College.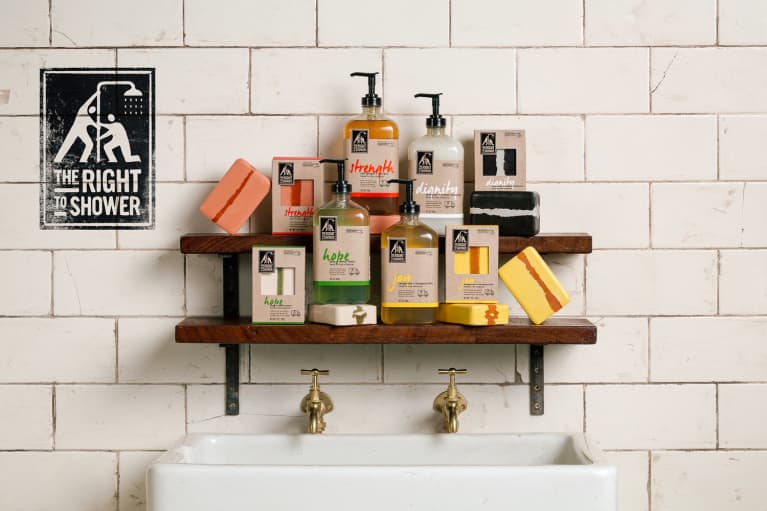 April 25, 2019 — 17:45 PM
Recent estimates on homelessness in America suggest that around 550,000 people are homeless on a given night in the United States. Depending on the circumstance, homeless people go without shelter, food, or space to shower or go to the bathroom.
While we usually think of food and shelter as being the main challenges homeless people face, Unilever is bringing awareness to the importance of cleanliness for all people with the announcement of a new brand called The Right To Shower, which believes, as its name implies, every human deserves a shower.
The ethically sourced line features all-natural cleansers for the whole body in recycled packaging. One hundred percent of the profits in 2019 will go to mobile shower organizations like Lava Mae, which provides portable showers and more to the homeless in San Francisco, Oakland, and Los Angeles.
The Right To Shower's mission states, "Americans experiencing homelessness lack access to everyday necessities and services—including showers. This makes it all too easy for them to be 'othered,' rejected, and unseen by society, compromising their sense of dignity and their chance to feel included in the community."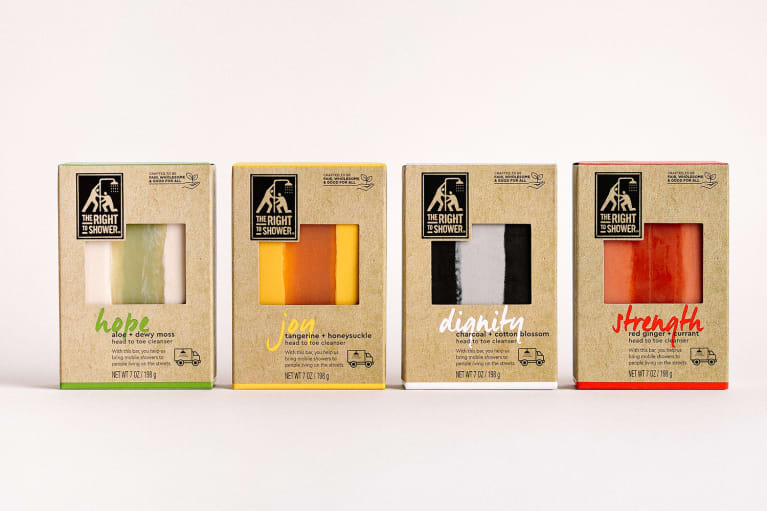 The liquid and bar cleansers will be named "dignity," "hope," "joy," and "strength" and sold in Whole Foods Markets across America (the first Unilever brand to be carried nationwide by Whole Foods Market) and on Amazon, as well as their website.
This news sheds light on yet another champion working to improve access to necessities for the homeless. In February, we reported on the work of Perigives, an initiative to make menstrual products more accessible in New York City, and at the beginning of April, we launched our new social good vertical and a documentary highlighting the work of LaRayia Gaston, the founder of Lunch on Me, which is providing food and yoga and meditation classes to the homeless on the streets of Skid Row and in NYC. Now, You. We. All. can help support this mission to bring this core human right to populations who need it most.