The Unexpected Upside Of Anger, According To A Positive Psychology Expert
mbg Contributor
By Leigh Weingus
mbg Contributor
Leigh Weingus is a New York City based freelance journalist writing about health, wellness, feminism, entertainment, personal finance, and more. She received her bachelor's in English and Communication from the University of California, Davis.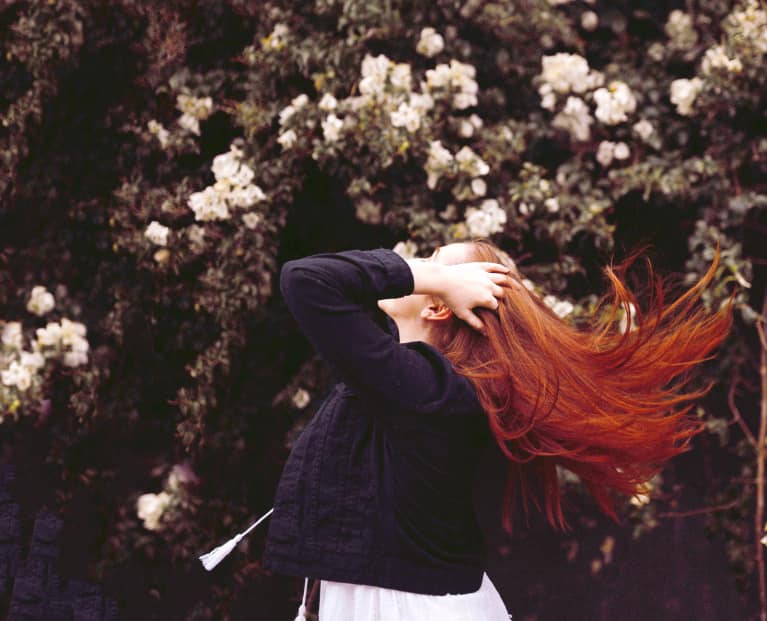 Last Thursday, members of the mindbodygreen community gathered together for the first-ever #mbgrevitalize Supper Series for delicious food, thought-provoking conversation, and talks that advance the wellness conversation. The dinner was hosted by thought leaders Samantha Boardman, M.D.; actress Kelly Rutherford; and mbg CEO Jason Wachob, and the topic was the power of positivity and its ability to transform and heal.
As founder of The Positive Prescription, a mental health and well-being lifestyle brand, it's no secret that Boardman is an expert on positive psychology. But she has a unique perspective on exactly what it means to be positive in 2017, a year in which it seems like the news reveals a new tragedy on a daily basis. Here are five mind-bending new ways of looking at positivity.
Sometimes it's OK to embrace negativity.
Yes, even the queen of positivity believes welcoming negativity is a good idea once in a while. "It's OK to be negative and sad, and as a culture we're so intolerant of negative feelings," she explained. "There's place for the full range of emotions. How can we actually use them and learn from them?"
Think about how informed you really have to be.
Do you need to know every little thing that's happening in the news to stay up on current events? Probably not. Boardman advised people to limit their consumption of news and instead think about how you can get out of your own head and move beyond yourself.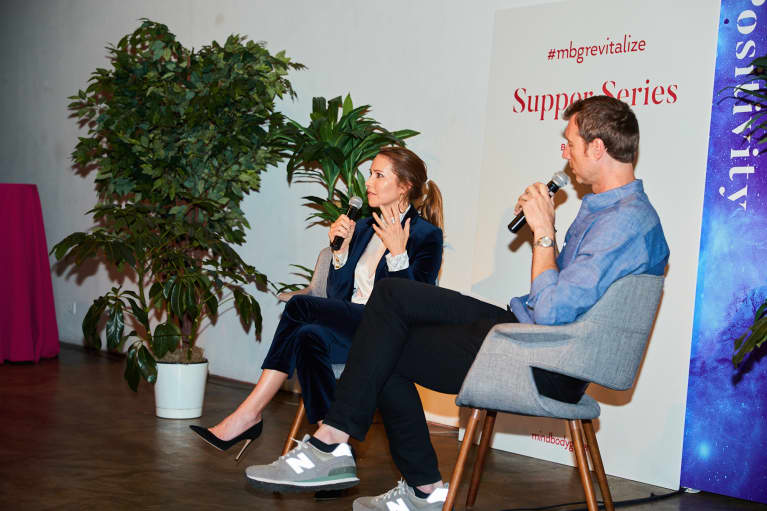 Yes, anger can be incredibly useful.
We tend to push away anger and view it as a harmful emotion, but Boardman explains that the things we get angry about can provide us with useful information and inform our decisions going forward. "Mindfulness is about the full range of emotion," she said. "It's about experiencing it all—the good, the bad, the happy, the sad."
Gratitude is trickier than it seems.
Boardman believes the gratitude conversation can get tricky, especially when it becomes too "me"-focused. "It's become all about 'me, myself, and I' sometimes," she said. "Instead of focusing on your own value, think about where you've added value and how you've made the world just a little bit better."
Above all, wellness and happiness are about community.
While self-care is important, Boardman stresses the importance of moving beyond yourself and even told a story about a friend of hers who had a rule that you couldn't talk about yourself at the dinner table. "Thinking beyond yourself is the key," she said. "Show up and connect...happiness isn't about how many bubble baths you've taken. It's about your connections with other people."
Watch the full talk here.