Carbs, Climate Change & Fasting: This Is The Future Of Brain Health
mbg Health Contributor
By Gretchen Lidicker, M.S.
mbg Health Contributor
Gretchen Lidicker earned her master's degree in physiology with a focus on alternative medicine from Georgetown University. She is the author of "CBD Oil Everyday Secrets" and "Magnesium Everyday Secrets."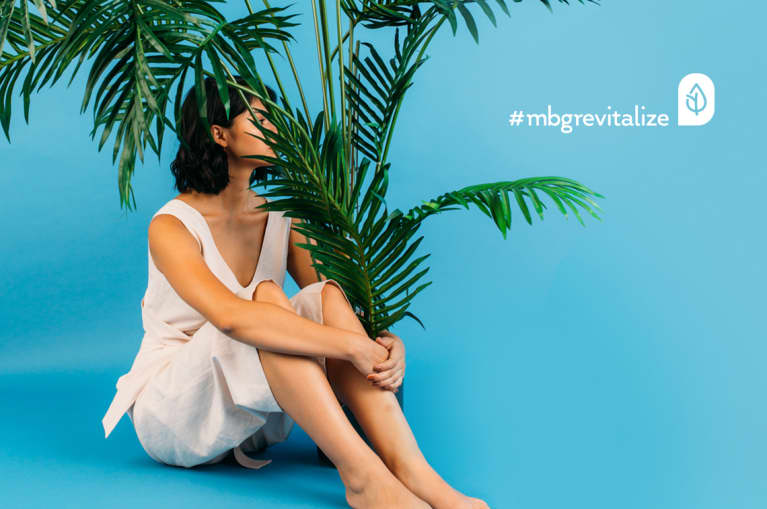 Our editors have independently chosen the products listed on this page. If you purchase something mentioned in this article, we may
earn a small commission
.
revitalize
2018 is on the horizon! Our fifth annual revitalize will gather the world's most knowledgeable experts and influential thought leaders for discussions on the biggest issues facing the world today—and how wellness is part of the solution. Get up to speed on the issues
here
,
follow along
as we go, and check out #mbgrevitalize on
Instagram
and
Twitter
! Then log on starting Monday, June 18, to watch coverage from revitalize—or even better,
sign up now
to receive early FREE access to our video library!
Did you know that by the year 2050, the United States will have 14 million people needing full-time care for Alzheimer's disease? It's true. And that number is roughly the entire current populations of New York City, Los Angeles, and Chicago put together. There's no way around it: Brain health is more important now than ever before.
At mbg, we've been having conversations about optimizing brain health and preventing disease for years. At revitalize 2016, we discussed the surprising connection between gut health and brain health with Dr. David Perlmutter, author of the best-selling book Grain Brain, and we know that memory and cognition can be optimized through specific dietary changes and supplements. We know that brain fog is not just in your head, and there's a lot you can do to improve it. Our contributors range from integrative psychiatrists to holistic neurologists to top brain health researchers.
So what's the future of brain health? In the coming years, the world will continue to realize that our brains often suffer the most from the unhealthy aspects of modern life. Out of all the organs, the brain suffers the most from the standard American diet—full of processed grains, added refined sugar, and hydrogenated oils. What's the consequence of that? Dr. Lisa Mosconi, a neuroscientist and associate director of the Alzheimer's Prevention Clinic at Weill Cornell Medical College, explained that "The latest research, including my own work, indicates that a poor diet causes the loss of key structural and functional elements in the brain, with an aggressively higher vulnerability to brain aging and dementia."
At revitalize 2018, we'll be talking to experts like Dr. Dean and Dr. Ayesha Sherzai—directors of the Alzheimer's Prevention Program at Loma Linda University Medical Center and authors of The Alzheimer's Solution—about the best ways to protect our brain health for life. Alzheimer's disease is even being referred to as type 3 diabetes since it's so intricately related to our lifestyle choices. Luckily, studies are showing that a healthy gut can help decrease brain cell inflammation, and probiotics and dietary changes could become standard recommendations for anyone suffering from a neurological issue. We'll also sit down with Dave Morin—an entrepreneur, investor, and photographer—and Rebecca Brachman, Ph.D. to have an off-the-record conversation about the effects of technology and social media on our mental health.
The future of brain health isn't just about you and me; it's about our planet. Our brains are also negatively affected by pollution and climate change. Chemical pollutants (especially PM 2.5) from the air can cross the blood-brain barrier, causing inflammation and cognitive dysfunction. Luckily, this year at revitalize Max Lugavere—a filmmaker, health science journalist, TV personality, brain health expert, and author of the New York Times best-selling book Genius Foods—will be sharing the best and worst foods we can eat to support our brains.
And then, there's stress. Just like the gut, the brain is affected by practically everything we do—good and bad—and that means stress takes a toll on this critical organ. Stress causes inflammation, and inflammation is bad news for our mental health and cognition. Researchers suspect the root cause of depression and mood imbalances is actually the result of an out-of-control inflammatory response in the brain. Luckily, meditation has been shown to actually rewire the brain and how it responds to stress; it does this by increasing the size and function of the hippocampus, which is a part of the brain that plays a huge role in memory and mood. Andrew Huberman, Ph.D., is a neuroscientist who studies how the brain works, how it can change, and how we might be able to repair it if it's sick or damaged. At revitalize this year, he'll teach us how to control our state through breathwork and vision.
So what can we do about brain health right now? We can take some B vitamins, start our day with a brain-boosting tonic, and practice mindfulness-based stress reduction. More and more, research is showing that having a sense of purpose is amazingly beneficial for our minds. We can also eat a healthy diet, but admittedly, there's a lot of debate about what diet is best for the brain. Some praise the ketogenic diet for its neuroprotective properties; others swear by intermittent fasting and prolonged fasting. Some argue for a high-fiber, whole-food diet with plenty of healthy carbohydrates, while others say that limiting carbs is the first step to improving brain health.
Protecting our minds, memories, and cognition is a journey, and there's so much left to know about the brain. But there's also a lot of information out there that we can already take advantage of and empower ourselves with so that together, we can do right by our brains.