This Integrative Medicine Doctor Wants To Bring Wellness To Everyone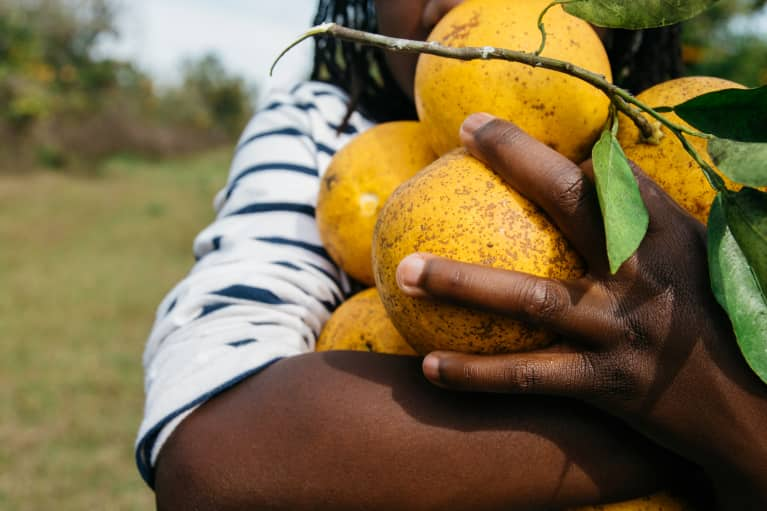 Welcome to the new mbg! We've relaunched and realigned ourselves with an evolved mission. Our take on wellness can be summed up in three words: You. We. All. You: You, yourself, are the foundation of wellness. We: We grow our spirit by nurturing our connection to our families, friends, and neighbors. All: All creation on our planet is interwoven and interdependent. To achieve true wellness, we need to nourish ourselves, our communities, and our planet. The time is now—rise with us. You. We. All.

Too often, wellness gets a bad rap for being unattainable, exclusive, or too expensive. And it can feel that way, as a trip to an integrative medicine clinic can run upward of $500. At mbg we know that true wellness is about the community, and widening access to wellness is a cause we're not alone in fighting for. Dr. Robert Graham is a Harvard-trained internal and integrative medicine doctor with a master's of public health, well-versed in mind-body medicine, positive psychology, "lifestyle" medicine, and TCM, which makes him a capable advocate for expanding the inclusivity of wellness.
A native New Yorker, he started an initiative called Victory Greens—the first educational and edible rooftop garden at Lenox Hill Hospital in NYC—leads seminars, weighs in on panel discussions, and even did a TEDx Talk about incorporating traditional medicine practices into modern health care. In other words: Bringing integrative medicine to people of all socioeconomic backgrounds is something Dr. Graham has thought a lot about. So we sat down with him to talk about what we can do—both as individuals and as a larger community—to bring wellness to the people who need it the most.
Putting a price on wellness and high-quality care.
Not long ago, Dr. Graham started his own practice in Brooklyn called FRESH Med, which has practitioners ranging from positive psychologists to health coaches to physical therapists. He soon learned that the biggest problem with offering this type of individualized care is cost to the patient. Many integrative and functional medicine doctors operate outside standard insurance providers so they can spend more time with their patients and have the freedom to run tests that insurance wouldn't normally cover. Unfortunately, this also means that insurance companies aren't footing any of the bill, which is cost-prohibitive for many people. "You want to offer comprehensive, individualized, personalized, holistic, loving care but the current insurance reimbursement model doesn't allow you to spend enough time (with patients). Somehow you have to find a comfortable medium for the delivery of this type of care, and you can't do it within the insurance system. Period. You just can't do it," said Dr. Graham.
Dr. Graham operates outside the insurance system, and he knows he could also be criticized for his prices. That is, in part, why he's so active in the community and volunteers his time and expertise. He offers free educational seminars on topics like thyroid health at his practice and then offers substantial discounts to anyone who attends and wants to book an appointment. He frequently partners with local universities and nonprofits like ChangeFood to help spread the message of wellness and make real changes to the health care and food system from the ground up.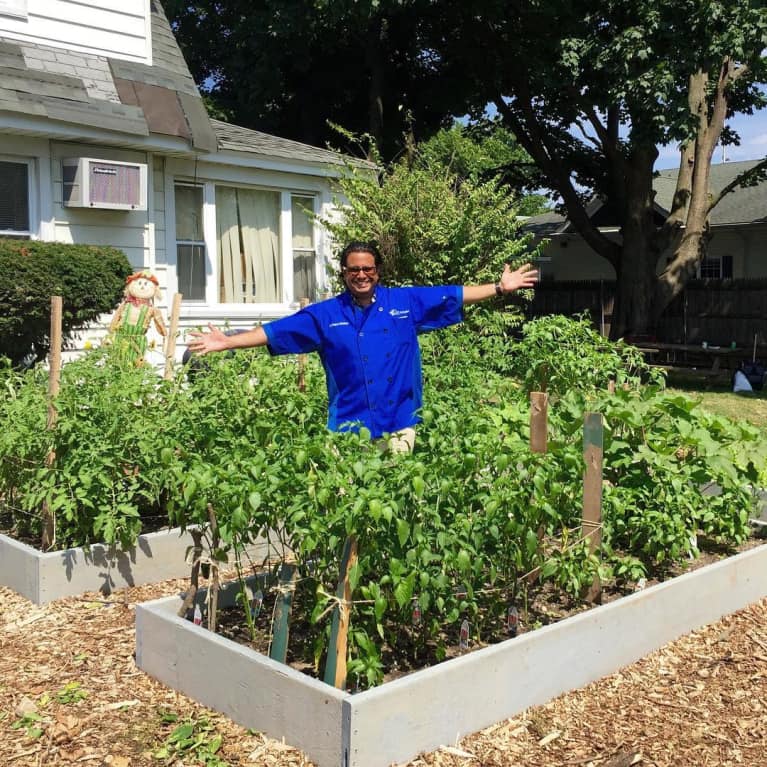 Making health care more accessible through food and a team-based approach.
At mbg we talk a lot about adaptogens, health technology, and trending topics like cryotherapy, which all come at a cost. But that doesn't mean wellness is inherently expensive. "If you change the food you eat—and why you eat it—that will have a trickle-down effect on all of our health care pillars," he explained. He also strongly believes in a team-based approach to medicine and the importance of utilizing nurses, health coaches, psychologists, and other providers (because relying on doctors alone is the most expensive option). Lastly, a change in mindset has to occur; people have to value their life and value their health care in a way they aren't used to. In other words: You have to invest in your well-being. The good news is that once you do things like control your stress levels, reach a healthy weight, and prioritize your sleep—your future health care expenditure is likely to drop dramatically, and you'll save everyone money in the long run by staying in tiptop shape.
Changing health care for the better—starting with CEOs.
It's helpful to know what doctors and patients can do to change things for the better, but we need large, systemic changes to make a sustainable difference. If your first thought is to point fingers at insurance companies and politicians, you are not alone. But Dr. Graham's eye is on employers to change America's working culture. "Companies that are health-minded and care for their employees—and the studies have shown this to be true—will have increased productivity and creativity and decreased absenteeism. You are getting more bang for their buck if you take care of your employees and their health." According to Graham, it's not only their responsibility to create a corporate culture of wellness and self-care—it's in their best interest. And this feels pretty inspiring, because waiting for individual businesses to make a commitment to health and preventive medicine seems a lot less daunting than waiting for insurance companies and politicians to jump on board.
Looking for inspiration in the wellness world.
A source of inspiration to Dr. Graham is Myles Spar, M.D., MPH, director of integrative medicine at Venice Family Clinic's Simms/Mann Health and Wellness Center. Dr. Spar's program offers integrative services like chiropractic medicine, nutrition consulting, and mind-body therapies to low-income, uninsured, and homeless patients. Interns and residents interested in integrative and functional medicine rotate through, learning about stress management, functional foods, fitness education, and healthy weight management. Its services are made possible by substantial support from partners and donors (like universities, hospitals, and individuals).
Dr. Graham is also excited about the Hunter College NYC Food Policy Center's free event in November, saying he's especially proud of this event because it's smack in the middle of old Spanish Harlem, which is an underserved community only a ZIP code away from one of the wealthiest (and healthiest) areas in America. This Food As Medicine Summit shines a light on major health disparities that exist within a few blocks of each other, which is a common phenomenon all over the world and something that needs to be addressed in a big way. "I think it goes back to this: Do we really care about our neighbor? Because we have to take care of each other. We can't wait for someone else or the conventional way of doing things to step up."
Interested in working with a health coach or positive psychologist? Here's how to create your own health care super team.