This Detoxifying Spray Is The La Croix Of Skin Care
Contributing Wellness & Beauty Editor
By Lindsay Kellner
Contributing Wellness & Beauty Editor
Lindsay is a freelance writer and certified yoga instructor based in Brooklyn, NY. She holds a journalism and psychology degree from New York University. Kellner is the co-author of "The Spirit Almanac: A Modern Guide to Ancient Self Care," with mbg Sustainability Editor Emma Loewe.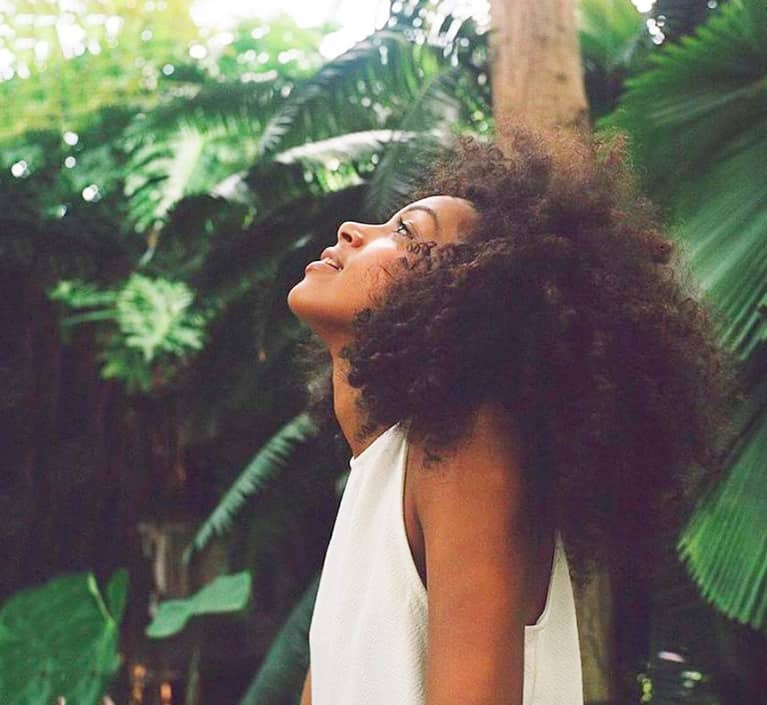 It's America's birthday! What better way to celebrate than by spending time with friends and family, sipping ice cold anti-inflammatory smoothies, and noshing on glow-boosting snacks?
Say what? That's not what your Fourth looks like? It's a kinda swampy, kinda festive, boozy barbecue, with nary a green in sight? No judgments either way—here at mbg, we're all about balance. Regardless of what you decide to consume, we're glad that almost everybody can agree on two things/ First, America is 241 years young (you look great, girl!). And second, unless you're in the Pacific Northwest, dang! It's hot.
Thankfully, there's something you can do about it. According to the ancient philosophies of ayurveda and traditional Chinese medicine, the muggy, scorching summer sun can be counterbalanced with cooling ingredients. Ingesting foods and drinks like cucumber, watermelon, and lemon water throughout the day will calm the nervous system, which is often overstimulated in the heat. On the flip side, avoiding warming foods like peppers, ginger, and beef is just as important.
The same goes for your beauty regimen. By choosing products that include cooling ingredients, you'll feel better throughout the day...and the whole summer if you keep at it. Eucalyptus, grapefruit, and aloe vera are mildly astringent, detoxifying, and will leave your skin feeling fresh AF. Here are some of the best cooling products you can buy right now, plus a DIY body and space spray that'll help you keep you and your crew calm, cool, and collected:
1. Formulary 55: Clementine & Lime Shea Butter Moisturizing Soap.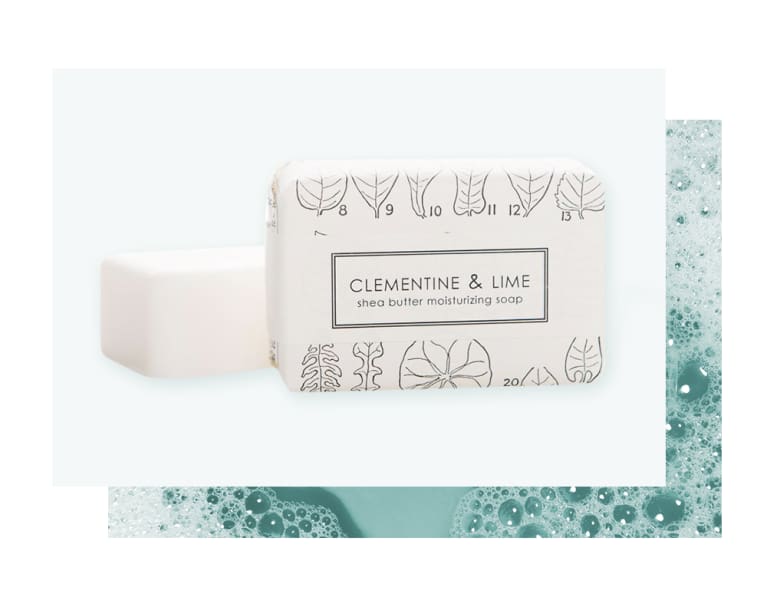 The citrus notes in this bar soap are simple, elegant, and incredibly refreshing. It makes the perfect addition to a guest room for friends staying over...but you'll probably want one for yourself, too. Formulary 55: Clementine & Lime Shea Butter Moisturizing Soap ($10)
2. Briogeo Scalp Revival Charcoal & Coconut Micro-Exfoliating Shampoo.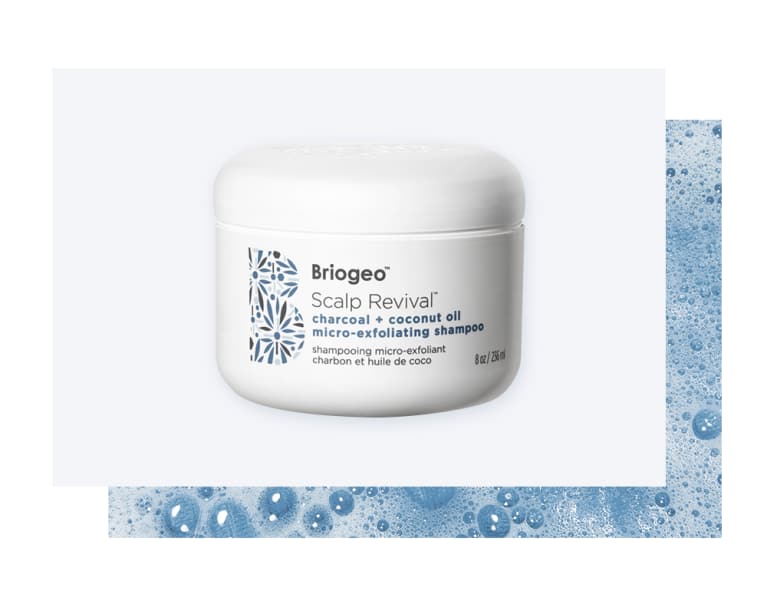 3. Dr. Bronner's Eucalyptus Body Wash.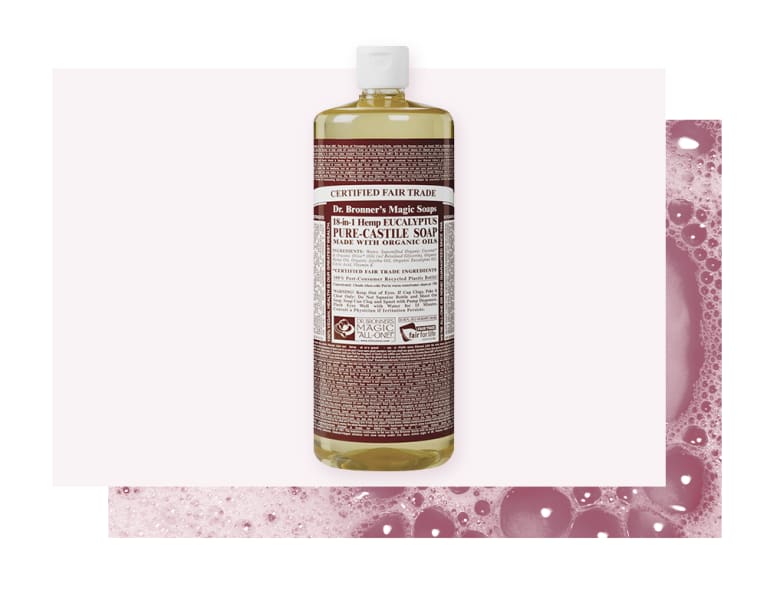 A natural staple, this body wash is certainly cooling but not as stimulating as the peppermint version. Take a tepid shower with this body wash and you'll emerge feeling like a new woman. Dr. Bronner's Eucalyptus Body Wash ($16)
DIY: Cooling grapefruit-mint body spray.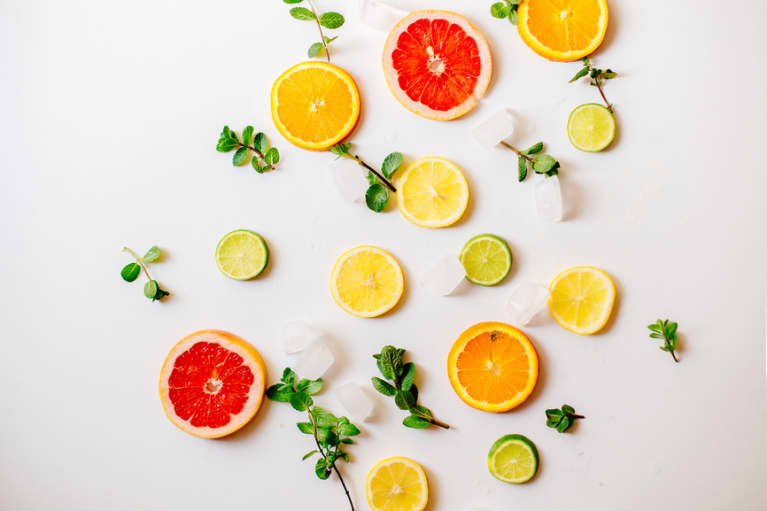 As a member of the citrus family, grapefruit has a refresh scent and invigorates both the mind and the body. Here's exactly how to make it. In a 6-ounce spray bottle, combine the ingredients below. Shake well after combining and before each use. If you're spritzing outside, be sure you're protected with sunscreen as grapefruit can be photosensitive if not diluted. Enjoy!
4 ounces mineral water (or filtered water)
1 tablespoon glycerin, if you have it
10 drops grapefruit essential oil
2 drops peppermint or spearmint oil
If you're squeezing in a workout in this summer heat, read this first.