This CBD Balm For Period Relief Is Already A Must-Have of 2018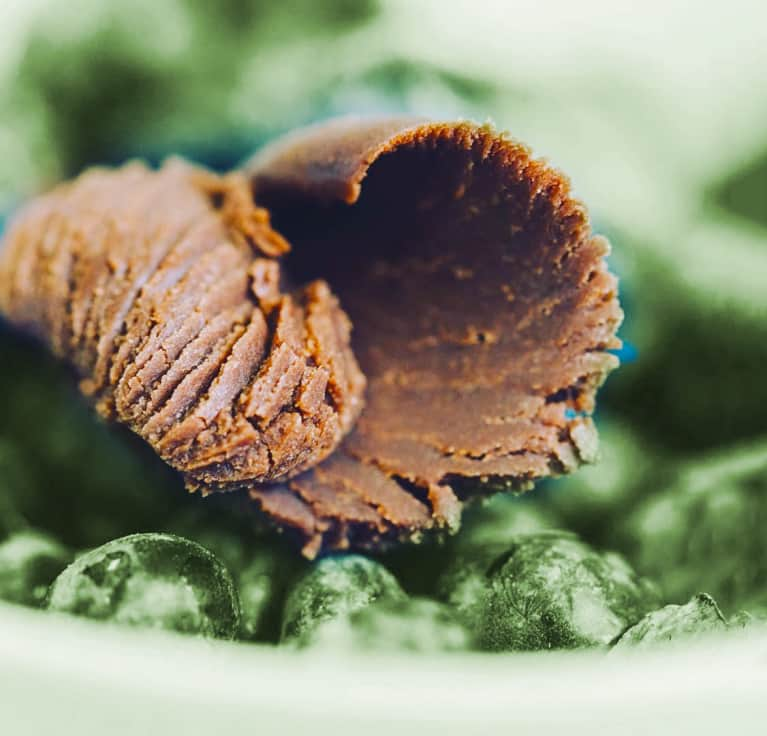 January 10, 2018 — 10:25 AM
CBD closed 2017 on a high note. The marijuana derivative widely touted by Western doctors, holistic healers, nutritionists, and skin care experts as a panacea found its way into olive oils, shampoo, and even hot chocolate. Nonpsychoactive—meaning whether eaten, inhaled, or rubbed onto the skin, this stuff will not alter your mind—CBD still hasn't shed its edgy reputation and finds itself, guilty by association with its contraband cousin, the bad boy of the supplement realm.
The year 2017 also saw women's periods emerging from the shadows and joining, shame-free, in the wellness conversation. New lines of organic tampons, menstrual cups, underwear, and period tracking technology launched to help us care for and better understand our bodies' cycles.
The breakaway product of the year then, and the one that promises to go mainstream in 2018, is a blessed union of both 2017 mega-trends: the coveted CBD-infused Rub Balm by Whoopi & Maya. The standout from a line of menstrual relief products, Rub combines CBD isolate with analgesic, antispasmodic herbs to reduce inflammation and calm cramps. White willow bark (the wood from which aspirin is derived) dulls pain, ginger encourages blood circulation, and St. John's wort supports mood. The soft beeswax base, fragrant with a blend of essential oils, absorbs luxuriantly into the skin.
Originally launched in California in 2016, the line expanded to Colorado in November of last year. Will it be coming to a boutique near you soon? Founders Whoopi Goldberg (which other Whoopi were you thinking of?) and cannabinoid entrepreneur Maya Elisabeth have plans to expand widely. Here's hoping 2018 is the year of your best period yet.