This Simple (And Cheap) Hack Will Give Your Beauty Routine An Instant Eco-Upgrade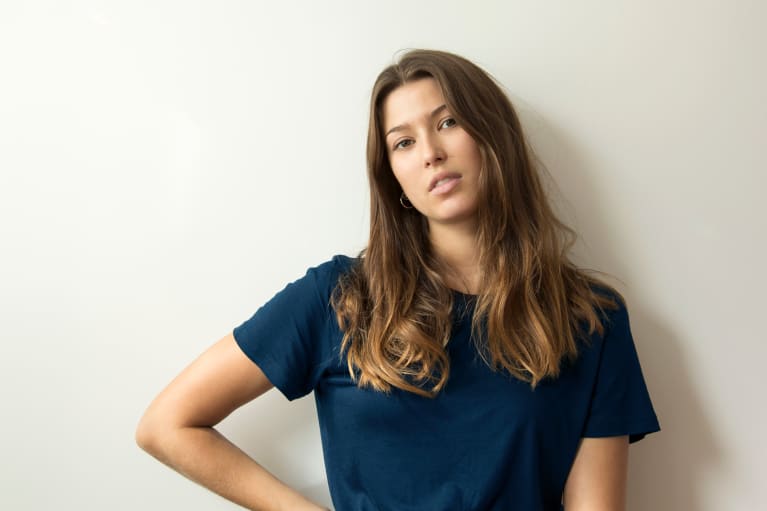 Our editors have independently chosen the products listed on this page. If you purchase something mentioned in this article, we may
earn a small commission
.
The U.N. warned us: We have 12 years before the damage we've done to the Earth becomes irreversible. Instead of letting reports like this paralyze us, let's use them to empower us. The experts are saying it's going to take a mix of large-scale change AND individual action to save our planet—and we want to help you do what you can. Consider our new series your no-excuses guide to cleaning up your act, one step at a time. Today, we're sharing an eco-friendly hack that will clean up your beauty routine.
When it comes to eco-friendly living, I like to think I'm on top of my game. Well, as much as one can be in this day in age.
I made my first step into a more sustainable lifestyle when I worked as a model. Having a behind-the-scenes look into the fashion industry inspired me to make more conscious decisions about my own wardrobe: buy less, recycle more, and support brands championing natural fabrics. Soon enough, I was spending more time browsing secondhand shops and vintage markets than high-end stores—and it felt good. I was excited to start becoming more mindful in other parts of my life too, and my beauty routine soon took center stage.
The problem: Some beauty tools aren't great for us—or the planet.
I probably don't need to tell you that the green beauty industry is booming. In my opinion, it's great news: Natural products just feel better on my skin, and they also tend to be healthier for the planet since they are free of ingredients like parabens, paraffins, and other artificial compounds that are resource-intensive to manufacture. A lot of them also come in more sustainable packaging, be it recyclable, refillable, or biodegradable.
All of this is great, but I recognize that it's unrealistic to ask people to overhaul their entire beauty regimen in one go. However, even if the average person can't afford to switch over to green products overnight—they CAN easily update some of the tools in their kit.
Over the years, I've made some super simple and economical swaps in my vanity (think: bamboo toothbrushes for plastic ones and refillable floss containers), but finding an alternative for the masses and masses of cotton pads I use to remove makeup is definitely the one that brings me the most pride.
There are a few problems with standard cotton balls or pads: They can't be reused, and they don't biodegrade quickly. Cotton also requires a lot of water and heavy doses of pesticides and insecticides to grow. Cotton pads are often bleached, too, making them more harmful for our skin and more dangerous to the surrounding environment. When you consider that many of us use at least one of these suckers every single day, this ain't good.
The "one small thing" solution: Ditch your cotton balls or makeup rounds for a reusable option.
I've managed to ditch disposable cotton rounds for a reusable alternative that is kinder to the planet, gentler on my skin, and super absorbent. Win, win, win!
These days, it's pretty easy to find a pack of reusable cotton pads made using 100 percent cotton, fleece, or bamboo online. They often come in the same shapes and sizes as standard cotton pads—the only difference is you can still get more than one use out of them. I usually use the same one about three or four times during the week. Then I simply add it to the rest of my laundry. Most shop-bought reusable cotton pads come in packs of five-plus, meaning you can continue to use fresh ones while the old ones are in the wash.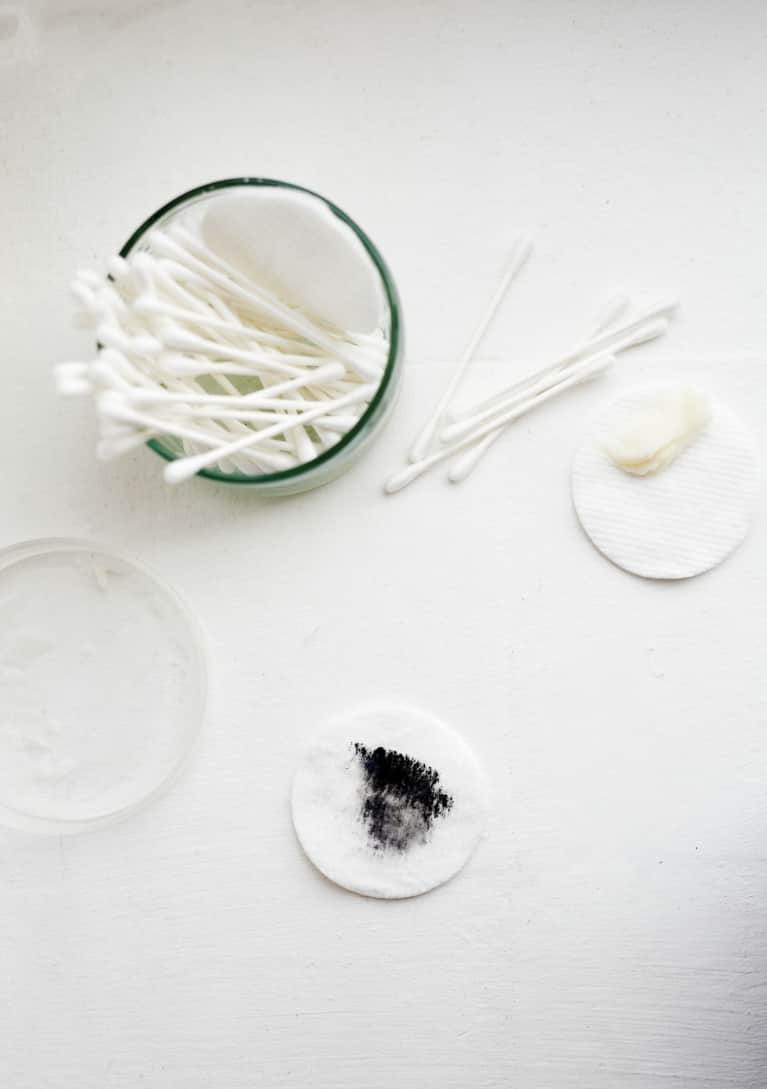 Even if you don't use cotton rounds to remove makeup, there's bound to be part of your beauty routine that adds up to a lot of trash.
Keep in mind: Cotton pads are not always guaranteed to be 100 percent cotton and sometimes contain synthetics like rayon or viscose. Read your labels carefully!
If you don't want to shell out the cash for these (though they are cheap!), you can simply use a muslin cloth the same way you would a cotton pad, focusing on one corner of it at a time and rinsing with hot water between uses. When it's time for a refresh, simply add it to the rest of your laundry. You can also make these yourself from old clothes or scrap fabrics.
Even if you don't use cotton rounds to remove makeup, there's bound to be part of your beauty routine that adds up to a lot of trash. Identify it, then see what you can do to cut back.
With all the information out there about how to make eco-friendly changes urgently, it can be intimidating to know where to start. The good news is, there are an infinite amount of tweaks each and every one of us can make that will ladder up to larger change. And these changes can be as small as a cotton ball.