Recovering From A Tough Workout? Eat This!
Registered Dietitian
By Lisa Hayim
Registered Dietitian
Lisa Hayim, M.S. R.D. is a wellness enthusiast. She received her master's in nutrition and exercise physiology from Columbia University.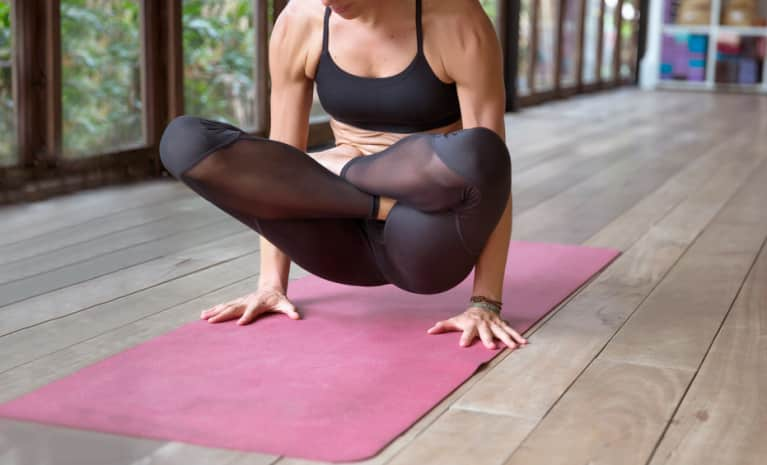 When dealing with sore muscles, we all know infrared saunas, massages, and restorative yoga sessions can do wonders for muscle recovery and help you come back stronger than ever. But here's a secret: If your diet is packed with sugar, and you're not getting enough nutrients, you won't adequately recover, and your workouts will suffer massively. Who wants that?
Whether you're looking for foods to eat right after your workout or you want to incorporate more healing and inflammation-busting foods into your diet on a daily basis, here are four foods to eat to speed up recovery and help you have your strongest workout ever:
1. Cherries or tart cherry juice.
After a workout, when the muscles need to repair and recover most, tart cherries or tart cherry juice should be your go-to. Cherries have many antioxidant and anti-inflammatory polyphenol compounds, which help lessen pain and speed up recovery after exercise. Just make sure your cherry juice isn't sweetened—that defeats the purpose!
Leucine is one of the important amino acids needed for muscle recovery, as it increases muscle protein synthesis. Luckily, it's pretty easy to access—it's found in the whites of eggs. With the addition of a whole-grain carbohydrate, we can replenish glycogen stores and simultaneously benefit from probiotic-supporting fiber found in the whole grains.
3. Turmeric protein shake.
The ever-popular golden milk makes for the perfect post-workout drink if plant-based vanilla protein is added. The protein helps the muscle repair and provides amino acid replacement, and turmeric is full of the antioxidant curcumin, which has been shown to help decrease muscle soreness and damage, as well as help with inflammation.
Sweet potatoes are the perfect complex carbohydrate. After an intense workout, the stored glucose (energy) in the muscles gets depleted. In order to recover and prepare for your next workout, you have to put the glycogen back in by way of carbohydrates. The starchiness found in sweet potatoes is the perfect way to restore glycogen levels, which can become depleted from both endurance workouts and strength training. Plus, you take in some extra fiber and nutrients like beta-carotene and vitamin C.
Inspired to eat a healthier diet? Read up on seven foods to heal adrenal fatigue and the best healthy eating advice ever.