These 5 Scientifically Proven Tactics Can Make People Like You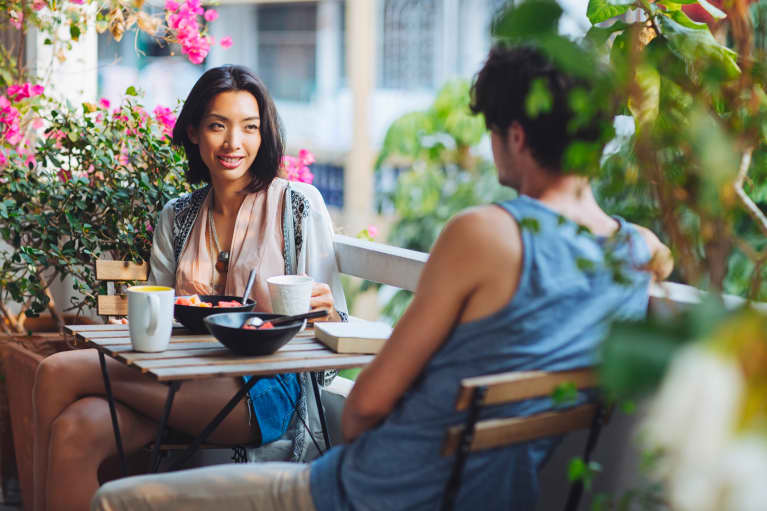 Our editors have independently chosen the products listed on this page. If you purchase something mentioned in this article, we may
earn a small commission
.
November 29, 2017 — 10:35 AM
Virtually everyone wants to be liked. There is an expression, "Likable people do likable things," and the science certainly aligns with it. If you are offensive in your actions and words, that won't do you much good in winning you "likability" points. Being kind and friendly to others, smiling, cracking a joke, among other things, are well-recognized tactics to increase your "likability factor". But, there are other, more subtle, subconscious, scientifically proven things you can do to make people like you:
1. Keep direct eye contact in conversation.
Research has found that faces with eyes that looked away induced the viewer to feel emotions of fear and sadness—that's going to hurt your likability factor. The research group discovered faces with direct eye contact led the viewers to feel joy, which improves your likability.
2. Mirror their body language.
Research confirms that people, whether they're aware or not, wind up liking people like themselves. Studies have found that subconsciously people also like people who mimic their body language. If you are talking to someone and he or she is crossing their legs (and you notice it), mirroring the body position leads to increased likability. It's subtle but helpful if you're trying to get an important point across or trying to get someone to listen.
3. Use their verbal cues.
Let's say you are in a conversation. You're making eye contact and not looking away. The person scratched his head, then you subtlety scratch yours—so far so good. Mirror with verbal cues while you are listening—use affirmative affirmative "OKs" or "uh-huhs." This shows you're engaged and listening. You made that person feel good, which is a prerequisite for being viewed favorably.
4. Reminisce about an event that made you both laugh.
This applies to someone you have shared an experience with when you both laughed. When you bring up a funny event out of the cranial memory drive, you also tap into the emotions of that wonderful memory of the event with you, creating a halo effect. But beware because the opposite works, too: If you dropped an iron skillet on that person's foot, best to let that memory lie dormant.
5. Reinforce the identity of the other person.