Are U.S. National Monuments In Danger? Here's What You Need To Know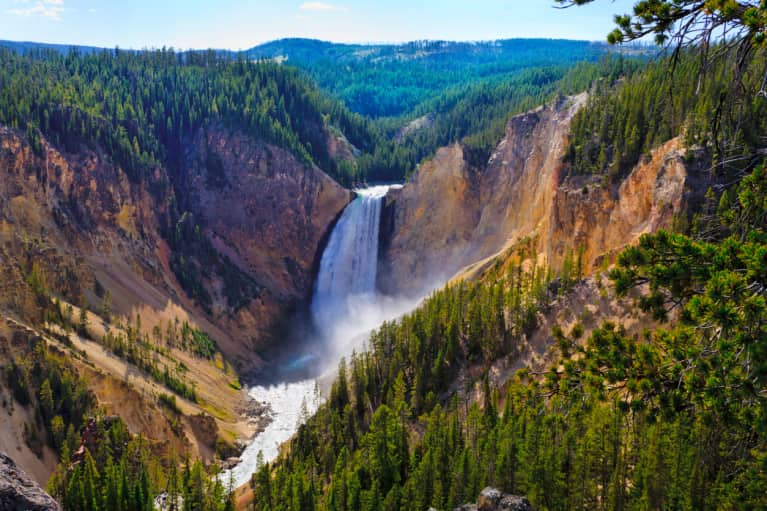 August 26, 2017 — 9:45 AM
In April, President Trump issued an executive order to reevaluate 27 national monuments across the United States. In the four months since, Interior Secretary Ryan Zinke has been investigating the parks to decide whether to open them up to hunting, fishing, and mining.
Late this week, news broke that Zinke's report, while not dismantling any monuments altogether, will recommend significantly reducing the size of at least three of them: Utah's Bears Ears and Grand Staircase-Escalante national monuments and Oregon's Cascade-Siskiyou National Monument. These sites were designated national monuments by the Obama and Clinton administrations to protect their canyons, forests, and rich history sacred to the Native American people. Trump has referred to such designation as an "egregious abuse of federal power."
Zinke's report also allegedly proposes a 13 percent budget cut to the National Parks Service and voices his opinion that corporations be allowed to provide park services. This comes on the heel of news that President Trump reversed a 2011 ban on plastic water sales within National Parks. Trump's administration has named expanding access to national parks and public lands for hunting, fishing, and recreation a top priority, and they appear to be well on their way to doing so.
If you're shaking your head thinking that this seems like a terrible idea, you're not alone. Nearly 3 million people have submitted comments to the Interior Department on its review, 99.2 percent of them opposing it. The vast majority of Americans agree that the federal protection of natural lands is crucial to maintaining important relics of our nation's history and environment.
Environmental organizations and special interest groups have already begun planning retaliation to the proposal on moral and legal grounds. Charles Wilkinson, a professor of public land law and an adviser to Native American tribes in the Bears Ears monument, told the New York Times that the decision to alter it would be "an attack on a significant part of the foundation of American conservation law... We have our complaint already ready to file." The Natural Resources Defense Council (NRDC) and Earthjustice—two leading environmental litigation groups—are also spearheading campaigns to involve citizens in protecting the lands in question.
"Our laws grant presidents the power to protect special places for all time. No president, though, has the right to take public waters and lands away from us for the sake of industrial ravage and ruin," NRDC President Rhea Suh said in a statement.
Care about protecting our national parks and monuments? Head to the NRDC and Earthjustice to see how you can help out.