5 Things You Need To Know Today (November, 9, 2018)
mbg Contributor
By Caroline Muggia
mbg Contributor
Caroline Muggia is a writer, environmental advocate, and registered yoga teacher (E-RYT) with a B.A. in Environmental Studies & Psychology from Middlebury College.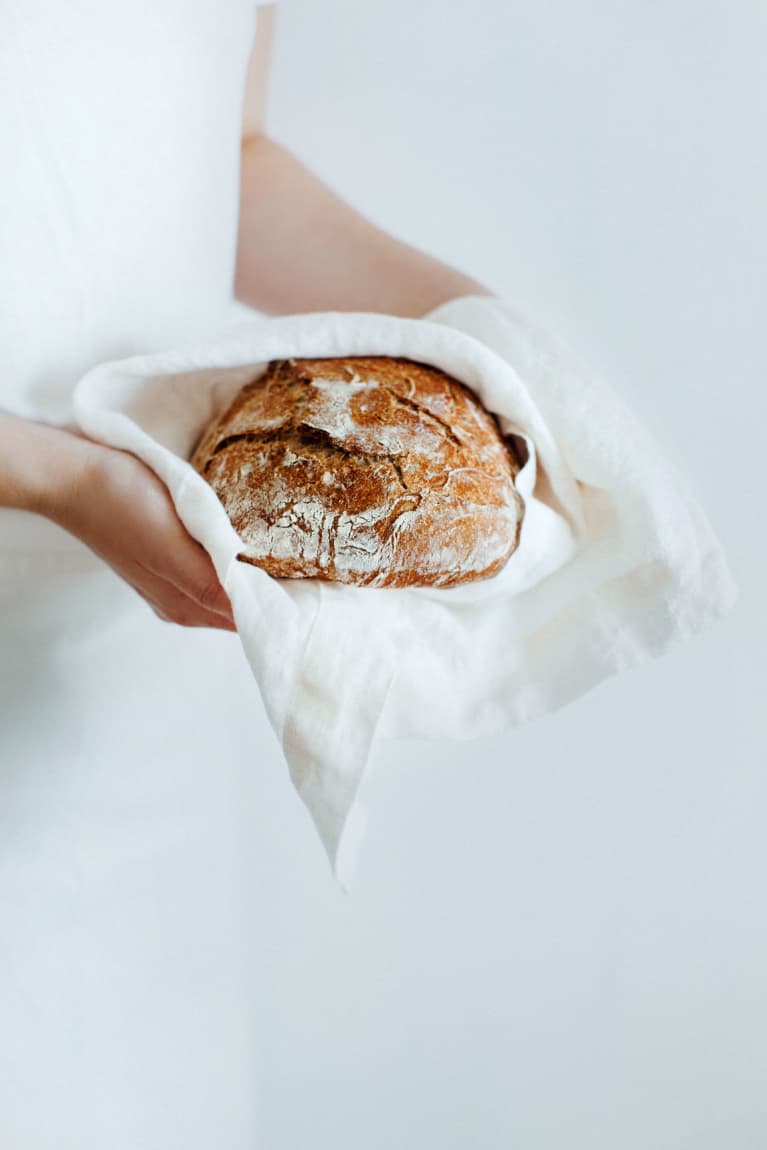 1.
There may be a new treatment for celiac disease—that doesn't include avoiding gluten.
The treatment called Nexvax2 could change people's immune response to gluten so that they no longer experience a harmful inflammatory response. Nexvax2 is currently in phase two clinical trials in Australia. The next step would be phase three and approval from the FDA before becoming available to U.S. consumers. This could be life-changing for those with celiac disease who are restricted by a gluten-free diet. (GMA)
2.
The CDC reports more people are turning to holistic medicine in recent years.
We've long been fans of yoga and meditation—but the secret's officially out. In data gathered from 2012 to 2017 by the National Center for Health Statistics, there have been increases in the use of yoga, meditation, and chiropractors as complementary health approaches in adults ages 18 and over. Among these practices, yoga was the most widely used and increased from 9.5 percent to 14.3 percent. Meditation more than tripled with from 4.1 percent to 14.2 percent. Who knows, maybe our next prescription will be more yoga? (mbg)
3.
New Zealand draws a line in the sand with a ban on offshore drilling.
New Zealand makes headlines with a big statement by passing the Crown Minerals (Petroleum) Amendment Act, which bans all new permits for offshore oil and gas exploration. This is huge news for global climate change as now 4 million square kilometers of the Earth's surface is off limits to oil and gas companies. Let's encourage more countries to follow their lead. (EcoWatch)
4.
The children's climate lawsuit against the government continues.
On Friday the U.S. Supreme Court allowed the lawsuit Juliana v. United States, filed in 2015, to proceed even after a two-week delay by the Trump administration. The lawsuit accuses the government of violating constitutional rights by not adequately addressing climate change and continuing to subsidize fossil fuels. Although by no means is the Trump administration willing to back down, the children have high-profile testimonies, and this approval to continue from the Supreme Court is a big win. Here's to the youth of our country for taking world matters into their own hands. (Inside Climate News)
5.
Not getting enough sleep? Drink water.
Getting less than six hours of sleep a night could leave us tired and dehydrated. New research finds people who slept less than six hours a night were more likely to be dehydrated than those getting eight hours of sleep. It has to do with a hormone called vasopressin, which helps the body manage fluid levels. This hormone is released later on in the sleep cycle, so if you do wake up early, it's best to have a glass of water. (Science Alert)