This Is The Worst Kind Of Fried Food For Your Health
mbg Health Contributor
By Gretchen Lidicker, M.S.
mbg Health Contributor
Gretchen Lidicker earned her master's degree in physiology with a focus on alternative medicine from Georgetown University. She is the author of "CBD Oil Everyday Secrets" and "Magnesium Everyday Secrets."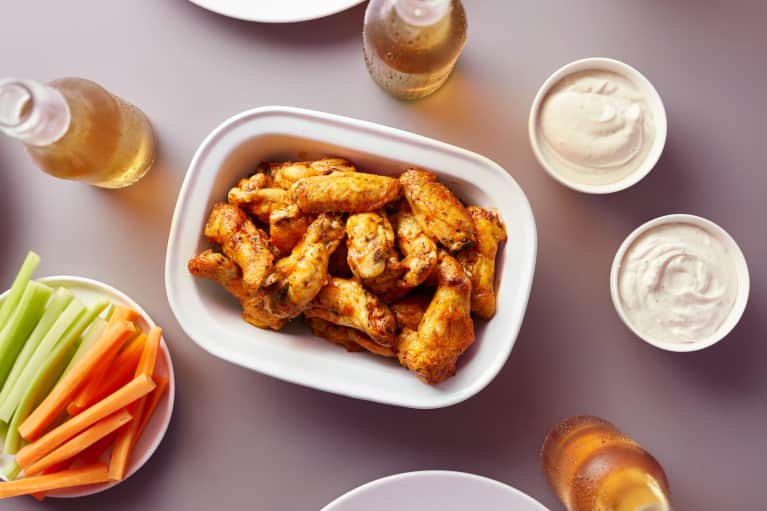 January 28, 2019 — 19:00 PM
We all know that fried food isn't the best for our waistline or general health. Consistently eating foods like french fries, fried chicken, fish sticks, and tortilla chips puts you at risk for diabetes and heart disease and can even have negative effects on your hormone health.
But are some fried foods worse than others? New research suggests that the answer to this question is "yes." Not all fried foods are created equal.
The recent study, published in the British Medical Journal, collected data from more than 100,000 women ages 50 to 79. The results showed that eating fried food on a regular basis can be linked to an increased risk of death and heart-related death, which really didn't come as a huge surprise. Less predictable, however, was that this association was particularly strong for fried chicken and fried fish, including shellfish.
So how much is the risk, exactly? The data collected during the study showed that after accounting for other factors like overall diet quality, income, and activity level, women who ate one or more servings of fried food each day had an 8 percent higher risk of death from any cause. This number jumped to 13 percent when the woman ate one or more servings of fried chicken each day. In addition, eating fried fish one or more times a day led to a 13 percent increase in heart-related death.
If you're an already wellness-minded individual, you're probably not eating fried foods with any kind of regularity. But considering the fact that one in four Americans eats some type of fast food every single day, the public health message here is huge. And while fried foods are best avoided overall, avoiding certain fried food menu items seems to be particularly important for your long-term health and could mean extra years of life for a lot of people.