This Is The Worst Advice You Can Give Someone Going Through A Hard Time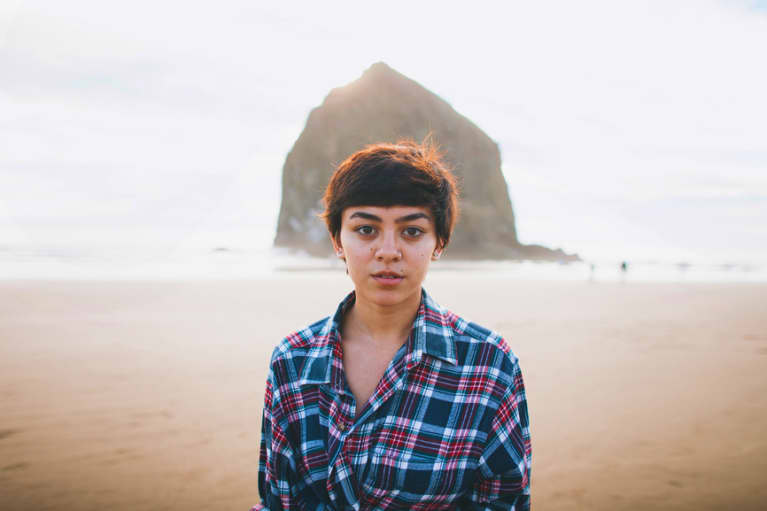 "Just let it go." These little words are a prescription for dealing with breakups, physical stress, and worry. They form a mantra that seeks to rid people of pain, but in reality they may be causing them to suffer even more.
Why "let it go" is the worst advice for healing.
The phrase "let it go" is based on detachment. While detachment is a reasonable practice in some areas of our lives, like reducing negative thinking or material possessions, it isn't when it comes to our emotions.
Clearing out physical space may be positive and uplifting, but getting rid of an object that an ex gave you doesn't erase the heartache. Don't mistakenly believe that your emotional "stuff" goes in the trash with your physical stuff. Your job is to fully process your own emotions and use the experiences in your life to evolve into your highest self. "Let it go" creates a cosmic landfill of negative energy and false promises and ultimately causes us to detach from love.
It's tempting to follow the "let it go" mantra because we are scared of our feelings. Fear is the guiding force behind detachment. We are afraid of being held captive by our negative emotions. The irony is that we need to connect to our authentic feelings in order to actually process them and move forward.
Dismissing emotions, people, or memories is like removing a body appendage. You may learn to adapt afterward, but you will always have phantom pain.
In times of emotional distress, we need to learn to allow our true feelings to come through and sit with them for a while—even if it's uncomfortable at first. Accepting your feelings is different from clutching onto your past. Allowance doesn't have a tight grip but an open hand. Honoring all of the emotions that any experience evokes is what allows us to stay whole and healthy.
This is especially important during times when romantic relationships end. Love is messy and ugly, and sometimes it causes immense grief and suffering. But love never dies. That is one of the hardest realities to accept—that a person who has treated you poorly, left you, or hurt you could still have a piece of your heart. To recognize that love exists doesn't mean you should stay in a bad situation: It means you should accept what is real, even when you feel like denying it. From this place of acceptance, we are gifted with the true prescription for healing: compassion. Compassion for self and for others is the first step toward healing.
To deny ourselves the acceptance of our feelings, even the nasty, gnarly ones, is to deny ourselves a full life. We miss the opportunity to express humility, feel empathy, or ask for forgiveness. If we never fully know anger, how can we ever fully know forgiveness, compassion, or peace?
Don't waste your energy trying to "let it go." Instead, work toward accepting what is real—your authentic emotions—and challenge yourself. All the while, remember that you grow not despite your pain but because of it.