The Summer Fruit You Didn't Know Could Balance Blood Sugar & Fight Inflammation
mbg Health Contributor
By Gretchen Lidicker, M.S.
mbg Health Contributor
Gretchen Lidicker earned her master's degree in physiology with a focus on alternative medicine from Georgetown University. She is the author of "CBD Oil Everyday Secrets" and "Magnesium Everyday Secrets."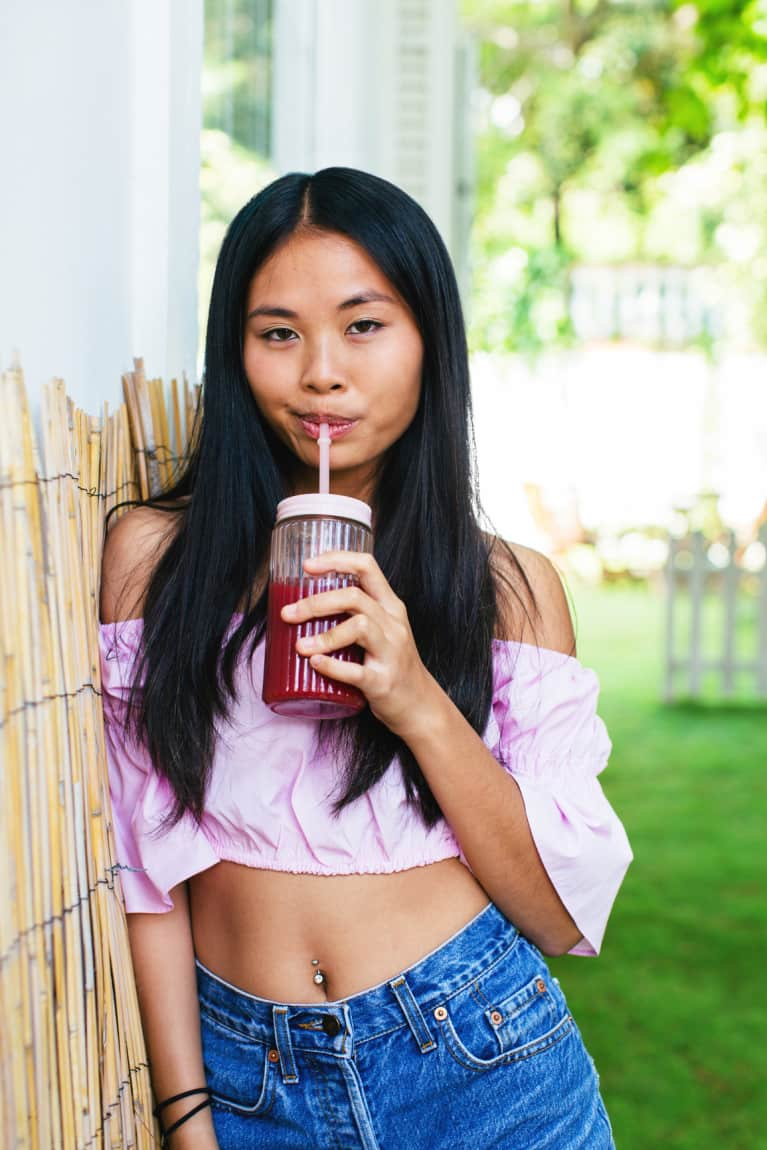 There's nothing better than fresh fruit in the summer. In fact, there are so many in-season options that some pretty amazing superfoods don't get the attention they deserve. One of them is the cherry, which is chock-full of antioxidants, fiber, and nutrients that are beneficial to so many aspects of our health.
So if you needed an excuse to eat more of them—or a reason to start making this cherry buckwheat smoothie bowl on the reg—look no further. Here's a roundup of the most magical benefits of these vibrant summer fruits. Because on top of being delicious, fun to eat, and easy to incorporate into any recipe, cherries can also:
You might be able to tell immediately by the vibrant color, but cherries are full of antioxidants—specifically anthocyanins, which help fight inflammation in a similar way to commercial drugs like ibuprofen. These same anthocyanins are also associated with a decreased risk of heart disease, which is a leading cause of death in most countries.
Little did we know, but cherries are a great source of melatonin, which is a hormone that plays a major role in your sleep-wake cycle (also known as your circadian rhythms). In a study published in the European Journal of Nutrition, participants consumed either tart cherry juice or a placebo drink for seven days. At the end of the week, the cherry group's melatonin levels were elevated, leading researchers to conclude that "tart cherry juice concentrate provides an increase in exogenous melatonin that is beneficial in improving sleep duration and quality in healthy men and women and might be of benefit in managing disturbed sleep."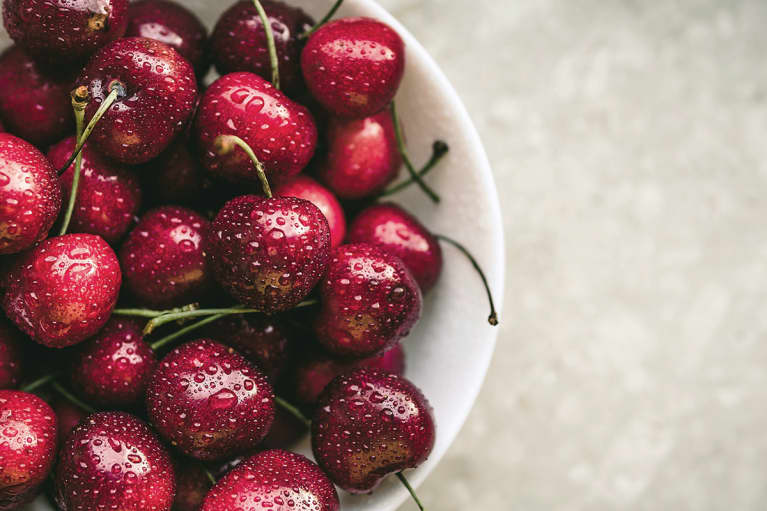 3. Improve blood sugar balance.
Fruit can get a bad rap for being full of sugar, but cherries are actually pretty low on the glycemic scale. Studies have shown that the antioxidants found in these fruits can help lower blood sugar in animals—which suggests they may be able to fight diabetes in humans.
4. Fight cancer and aging.
As cancer rates rise, even among millennials, adopting an anti-cancer diet is more important now than ever before. The good news is that cherries are full of phytochemicals like terpenes, which are known to inhibit cancer growth and strengthen immune function. Cherries are also one of the top-scoring fruits on the ORAC scale (the scale used to rank antioxidant levels in foods). In studies, high ORAC foods are able to boost antioxidant levels in humans, fight oxidative damage, and prevent some of the signs and symptoms associated with aging.
5. Help you maintain a healthy weight.
Cherries are low on the glycemic index scale, but they are also full of fiber, which is an important factor in weight management and a healthy microbiome. Most Americans don't get nearly enough fiber (although it's possible to get too much, as well!), so cherries are a great addition to most diets. In a study on rats, those consuming tart cherries had a reduction in several types of metabolic syndrome and local and systemic inflammation—both important factors in obesity.
If these five health benefits have convinced you to stock up on cherries this summer, that's great! Just make sure to buy organic—since cherries are on the EWG's Dirty Dozen list—and buy as local as possible, since a ton of cherries are grown right here in the United States.
Not sure how to get more cherry antioxidants into your life? Here's the beet and cherry smoothie of your dreams.