You're Almost Definitely Looking For Your Soul Mate In The Wrong Place. Try This Instead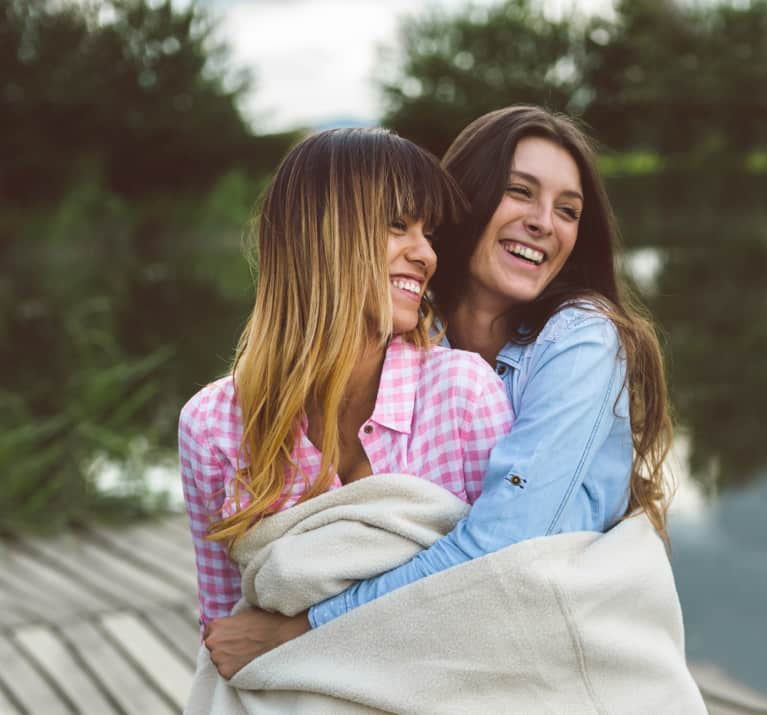 Most of us spend a good portion of our lives looking for our soul mates. Not everyone, but it's pretty common. We want to believe there's one person we belong with and that our lives will become infinitely better once we find them.
The problem with that approach is that we're expecting someone else to effect change in our lives. That never works. We are the only people who can make ourselves happy.
An empowered woman doesn't need to wait for someone else to meet her needs. She cares for herself. Nurture yourself the way you want to be nurtured.
I believe the prerequisite to finding a partner you can be happy with for life is learning to be your own soul mate.
I brought this up to a friend recently, and she laughed. She thought it sounded really silly. Be your own soul mate? What kind of New-Agey crap is this?
But she just needed a shift in her mindset. It's all about self-love. Only once we are happy with ourselves do we have a shot at building a happy relationship with anyone else. Until then, every partner we meet will reflect our insecurities back to us.
So, what does being your own soul mate actually look like?
Being your own soul mate simply means prioritizing your wants and needs the way you would want any partner to do. Try to fall in love with yourself every day. Try daily mantras that speak to your soul. Invest in talents you may have let fall by the wayside. Find activities that bring you joy, and do them for only that reason. Spend time with people who value and inspire you. Nurture yourself the way you want to be nurtured.
All the things we hope to find in our partner—love, affirmation, inspiration, hope—must be found, first and foremost, in ourselves.
No one can guarantee you a partnership of lifelong happiness. Waiting for that is putting the responsibility for your joy in someone else's hands. You are the only person who can ensure that you have a fulfilling, meaningful life. And you are the only person who can keep yourself from it.
We each create our own destiny. No matter what is going on in the world around you, you control the world within you.
On top of that, how easy is it to be there for someone else—to support and nurture them—when you don't feel supported or nurtured? In any relationship, there are times one partner will need more patience, attention, and tenderness. If you don't have self-generated stores of confidence and love, how will you continue to share them with your partner in their time of need?
Being as spiritually, mentally, and emotionally whole as you can is the foundation of creating the happiness you seek. Love can't shine out from us unless we've cultivated it within ourselves.
At the end of a life, this truth becomes more and more evident. Those who learn it early on tend to have lives filled with deep love, great purpose, and never-ending discovery. That truth is this: We each create our own destiny. No matter what is going on in the world around you, you are in control of the world within you.
So, start with something easy, something fun. Treat yourself. Go on a vacation solo. Buy a fancy bottle of wine. Get an epic massage. Make an action plan for how you'll being pursuing that dream you've never really taken the risk to chase.
Be the kind of soul mate you hope to find. The person who will create the kind of abundance most people look for all their lives is looking back at you in the mirror.