Did Climate Change Play A Role In Hurricane Harvey?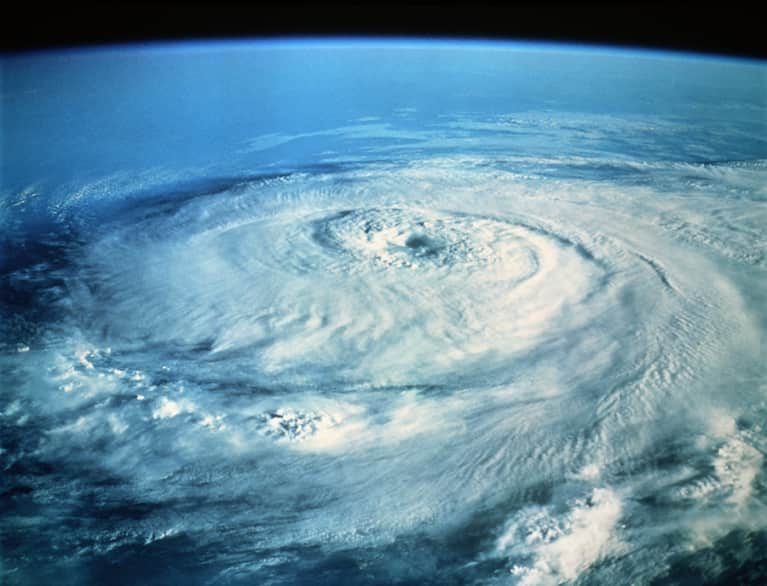 August 28, 2017 — 20:01 PM
Tropical Storm Harvey first touched down in Texas on Friday night as a category 4 hurricane, and it's left powerful winds and unprecedented rain in its wake. The devastating storm has killed at least five people and left tens of thousands displaced and without power.
Currently caught between two areas of high pressure and stalled over the Texas Gulf Coast, Harvey is expected to leave some areas in with 50 inches of rain by the time it moves north to Louisiana and Mississippi later this week. It has already dropped the equivalent of five years of drinking water onto parts of the Houston metro area.
Many factors combined to make Harvey—the first category 3 or higher hurricane to hit America since October 2005—so dangerous. However, experts are saying that climate change has only made conditions worse.
In order to understand why, a little science lesson is in order: The greenhouse gases that humans are pumping into the environment trap heat in the atmosphere, causing air and ocean temperatures to rise. The warmer these temperatures, the more moisture enters the atmosphere, and the more intense our storms become. In the case of Texas, the surrounding Gulf of Mexico has recently experienced record-high temps, and this winter was the first time ever that its average temperature did not dip below 73 degrees Fahrenheit. Last week, sea-surface waters near Texas rose to between 2.7 and 7.2 degrees Fahrenheit above average.
Kevin Trenberth, a senior scientist at the U.S. National Center for Atmospheric Research told The Atlantic that this ocean heat made Harvey conditions worse, saying "Although these storms occur naturally, the storm is apt to be more intense, maybe a bit bigger, longer-lasting, and with much heavier rainfalls [because of that ocean heat]."
In an op-ed for the New York Times, Stanford professor Noah S. Diffenbaug writes that even though we don't yet know the exact role climate change played in Texas, we would be remiss in discounting it entirely. "Although seas have risen and warmed, and the atmosphere now holds more moisture, we can't yet draw definitive conclusions about the influence of climate change on Hurricane Harvey. Hurricanes are complex events, and the role of historical warming in their development continues to be studied," he writes. "But it is well established that global warming is already influencing many kinds of extremes, both in the United States and around the world, and it is critical to acknowledge this reality as we prepare for the future."
The situation in Texas is a tragic reminder of just how dangerous our natural world can become. And in order to keep extreme weather events from getting event worse, we all need to band together and act on climate change.
Here are some resources to help you get started. In the meantime, consider making a donation to the Red Cross for those affected by Harvey online, or by texting HARVEY to 90999.