5 Things You Need To Know Today (November 7, 2018)
mbg Contributor
By Caroline Muggia
mbg Contributor
Caroline Muggia is a writer, environmental advocate, and registered yoga teacher (E-RYT) with a B.A. in Environmental Studies & Psychology from Middlebury College.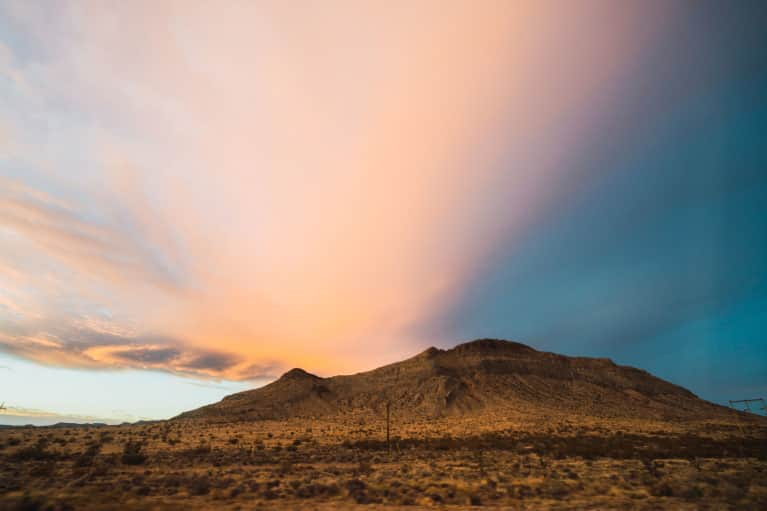 1.
The Earth's ozone layer is healing.
According to a new report from the United Nations, the ozone layer (which protects us against harmful UV rays) is beginning to recover from the negative impact of aerosol sprays. The report predicts that the ozone in the northern hemisphere will be fully healed by the 2030s, and the hole in the ozone above Antarctica by the 2060s. While this is incredible news, it's just the beginning. Some parts of the ozone have not started to recover, and it's more important than ever to continue to reduce our use of chemicals that deplete the ozone. (AP news)
2.
TMAO is your new excuse to eat more vegetables and seafood.
Both veggies and fish contain the compound trimethylamine N-oxide (TMAO), which a new study finds could reduce hypertension-related heart disease symptoms. When rats were given a low-dose treatment of TMAO, they had reduced heart thickening and exhibited fewer signs of potential heart failure. While more research is needed, it can't hurt to include more fish and vegetables in your diet, especially if you have high blood pressure. (ScienceDaily)
3.
A cup o' joe a day keeps the Alzheimer's and Parkinson's disease away.
It turns out that drinking coffee could protect us against developing Alzheimer's and Parkinson's disease. Researchers from the Krembil Brain Institute identified a cluster of compounds called phenylindanes and found that they inhibit the clumping of proteins that are present in Alzheimer's and Parkinson's. It didn't seem to matter whether the coffee was caffeinated or not—but the darker the roast, the more phenylindanes. (mbg)
4.
The immune system may play a role in postpartum depression.
Postpartum depression affects about 15 percent of all mothers, and so far there is little research on the causes. A new study found that rats exposed to stress during pregnancy (a potential risk factor for postpartum depression) had higher levels of inflammation in their brain tissue. The researchers suggest that stress could affect how immune cells function in the brain. Knowing that inflammation in the brain could contribute to postpartum depression could help scientists develop more effective treatments in the future. (ScienceDaily)
5.
One of the UK's biggest energy companies has shifted entirely to renewable energy.
ScottishPower has made the switch from coal and gas to wind power. And it doesn't stop there; they are also looking to get more consumers to switch over to electric vehicles. In partnership with manufacturer Arnold Clark, ScottishPower plans to sell a small high-speed electrical vehicle charger that can be used remotely. It sounds like they are one step ahead, and we're all about it. (Treehugger)