The One Tool That Cuts My Home-Cleaning Time In Half
mbg Contributor
By Florine Hofmann
mbg Contributor
Florine Hofmann is a student and lifestyle blogger, foodie, and creativity enthusiast with an environmentally friendly agenda. Her blog, Wasted, covers all things zero waste, sustainable fashion, healthy food and recipes, sustainable restaurants, clean beauty, sustainable travel, and sustainable home design.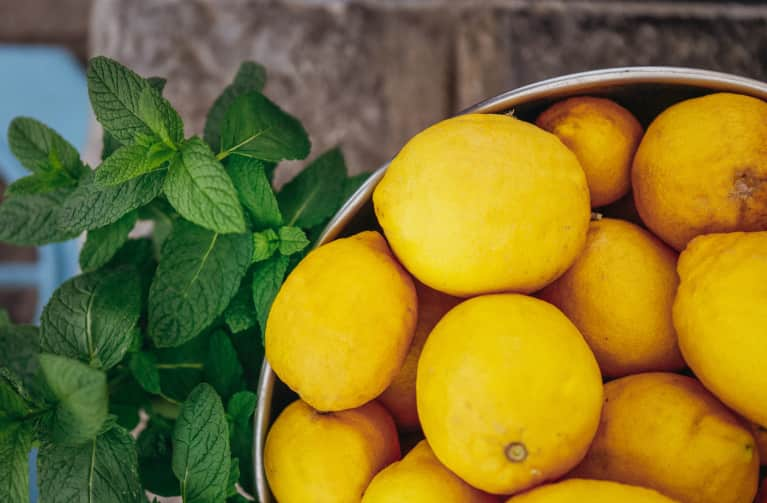 Our editors have independently chosen the products listed on this page. If you purchase something mentioned in this article, we may
earn a small commission
.
Spring is officially here—and with it comes the time-honored tradition of dusting off winter's cobwebs and giving our homes a good cleaning. This year, mbg is teaming up with trusted experts across all walks of wellness to provide a full week of spring cleaning inspiration. Today, zero-waste expert Florine Hofmann spills the one tool that's cut her cleaning time in half.
When I simplified my lifestyle and made the decision to go zero-waste a few years ago, I also consciously cut down on my cleaning cabinet. I was really surprised by just how easy it was to swap out soaps, wipes, and sprays for one ingredient: vinegar!
While you may be wondering how one thing can take the place of so many products, consider the fact that many cleaning products on the market aren't all that different from one another. They have the same base ingredients, oftentimes individualized by additives like chemical fragrances. "Fragrance" is a catchall word that could potentially mask a number of hazardous chemicals that companies don't want to publicize.
While there are certainly some great nontoxic cleaners out there, I've found that mixing up a simple scented vinegar recipe is the most convenient way to clean my apartment. Plus, vinegar is a 100 percent natural product and therefore biodegradable. It also has antibacterial properties, deodorizes efficiently, and, on top of that, might just be the most inexpensive cleaning option out there.
How I use a vinegar recipe to clean everything in my house.
Add the zest of one lemon to a bowl of distilled white vinegar and distilled water in equal parts.
Let the mixture soak for two days, then pour it into a glass spray bottle (I reused a Jack Daniel's bottle). If you are in need of a quick cleaner, go without the zest and skip this step.
For extra antibacterial properties, add a few drops of tea tree oil.
From there, you can spray your scented vinegar all over, wait about a minute, and wipe off with a reusable piece of cloth. Don't worry: The vinegar smell will fade quickly and leave nothing but a fresh, clean scent with a hint of citrus. Personally, I use vinegar on all my surfaces, but I recommend caution when it comes to cleaning wooden floors, granite, marble, or waxed surfaces, as it might change their appearance. Always test the spray on a small area first, just in case. (If you don't want to use vinegar on a certain surface, natural castile soap and hot water should do the trick!)
Switching over to one natural cleaning product has basically cut my cleaning routine in half. I can freshen up my fridge with a few sprays, then move on to polish my glasses and water taps within seconds. I'm still amazed every time I find a new use for scented vinegar: Fabric softener, stain remover, air freshener, hair conditioner, it truly does it all!
Next up, check out some more of Florine's healthy, zero-waste home hacks.