Why The Shoes You Wear While Walking Are Super Important
mbg Contributor
By Krysten Peck
mbg Contributor
Krysten Peck is a freelance writer specializing in arts, wellness, brands, and visual storytelling. She received a bachelor's degree from Dickinson College.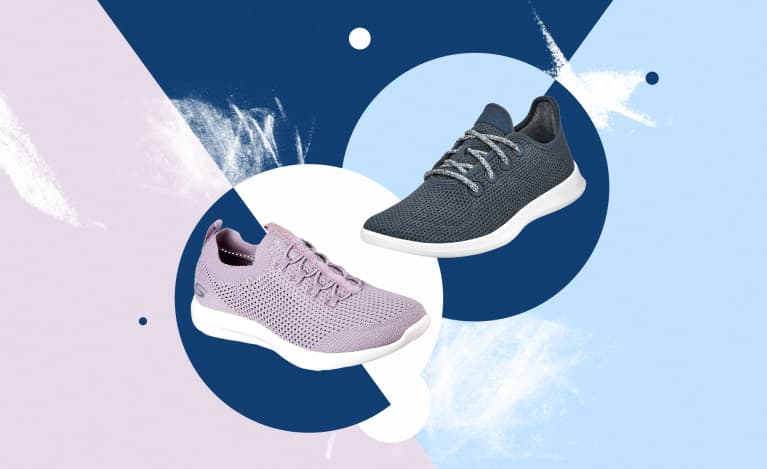 By now, we're all familiar with the benefits of various forms of exercise—from HIIT to cycling to bootcamp lessons to even power yoga, the fitness landscape is bursting with more options by the season. With unlimited choices, it's easy to slip into the mindset of "more is more" and forget about the fundamental basis of our movement and first form of exercise: walking.
The studies spotlighting the health advantages of walking as a daily form of exercise also reveal the importance of footwear when it comes to foot health, posture, and maximizing the exercise benefits of walking. But how often do we really consider our movement when we walk? As it turns out, the way we move when we walk has a lot to do with our choice of footwear.
According to Dr. Rachel Tavel, a physical therapist and gait specialist at the Brooklyn-based Physio Logic, no one walk or walker is the same. "Along with differences in height, weight, fitness level, and general health and body type, there are different types of walkers (and runners). Why? Because different styles make sense for different body types," she told mbg.
Factors like speed, cadence, arm movement, and hip alignment all play a role in the larger discussion around walking styles and footwear needs. Oftentimes, these are the same factors that can cause obstacles in our walking patterns and, ultimately, our health.
"Thankfully, there are a wide array of sneakers that cater to the different types of gait we all have when it comes to walking and overall body alignment," says Dr. Tavel. "Some sneakers have a wider outflare at the heel to help stabilize a less stable ankle. Others have built-in arch support for those who frequently "over" pronate when walking or running, causing pain somewhere else in the body."
And even though walking is generally regarded as a universal form of movement, the more specialized—be it for walking, running, or climbing—a fit of a sneaker, the better the stride and comfort levels. For those looking to take the first step in finding comfortable shoes designed for walking, here are four sneakers that offer up maximum support, fit, comfort, and breathability to carry you throughout your day-to-day or movement-focused adventures.
If you're looking for a snug fit: Adidas Alphabounce Beyond Shoe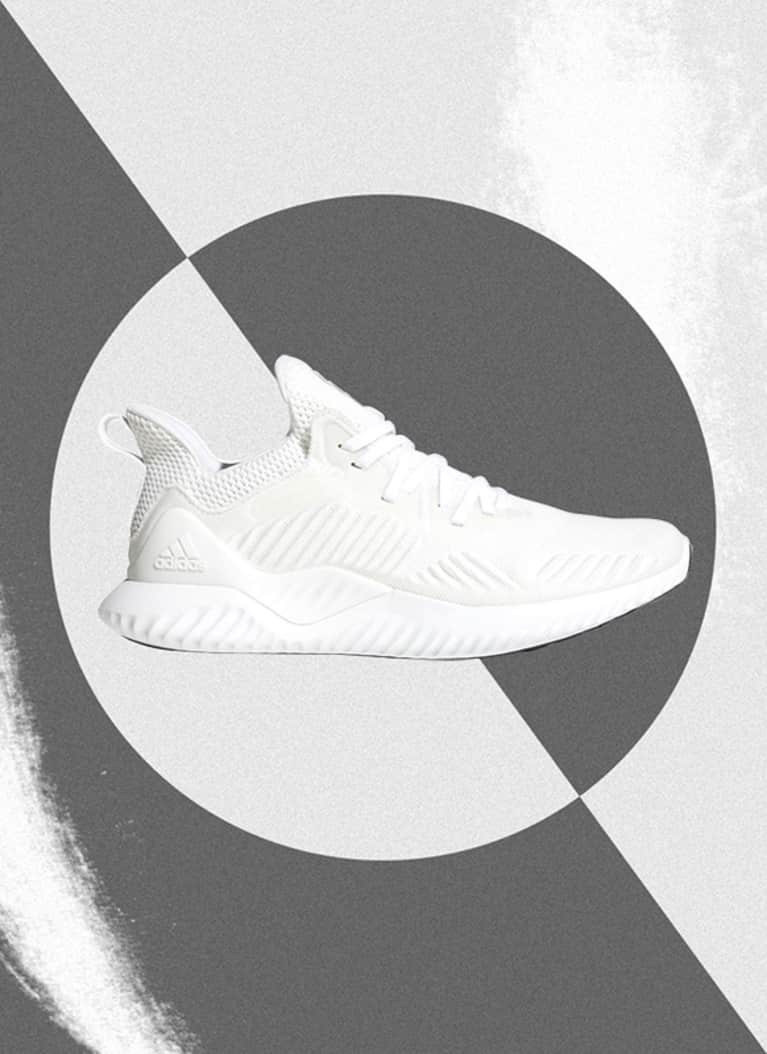 There's nothing worse than an ill-fitting shoe when roaming the streets or knee-deep in adventure outdoors. These Adidas sneakers hug your foot without the feeling of constraint. Plus, the cushioned sole provides some bounce support in case you want some extra pep in your step.
If you're looking for breathability: Skechers Studio Comfort—Life Line Shoe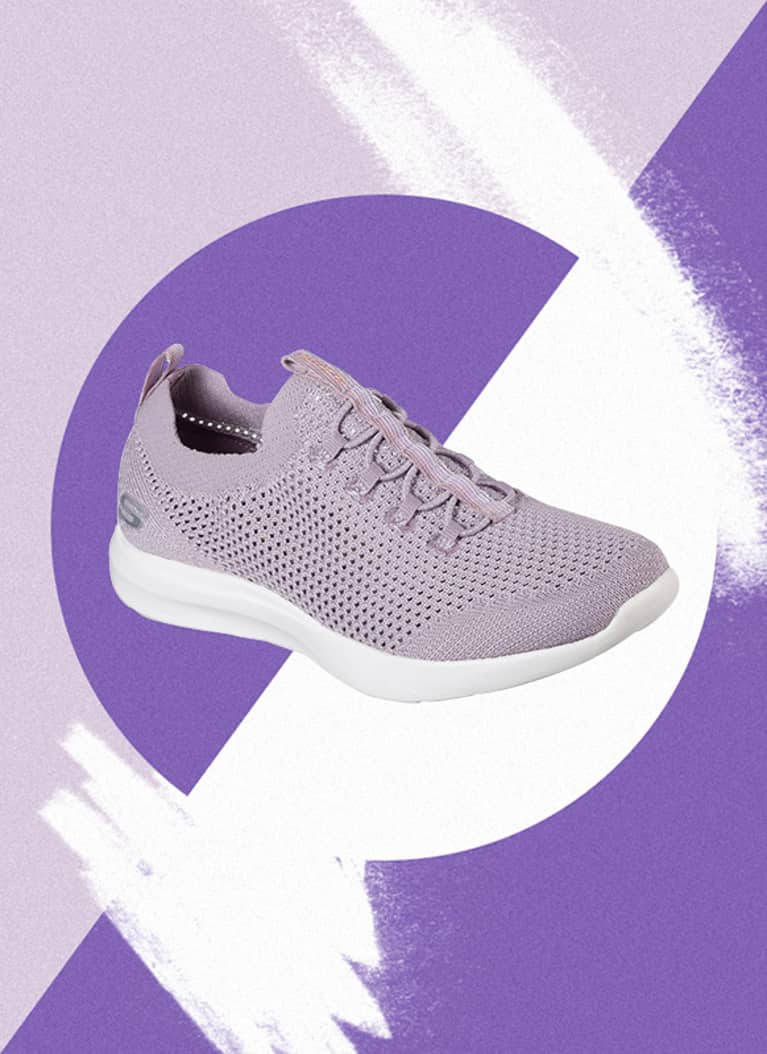 Support and breathability should go hand-in-hand when shopping for sneakers. The Life Line shoe from Skechers was designed with these two factors in mind—with some added benefits. The upper part of the shoe features open-mesh panels that allow for a breezy stride with less sweat. For support, there's a memory-foam cushioned insole to provide extra support and extra cooling effects.
If you're looking for support: the Nike Epic React Flyknit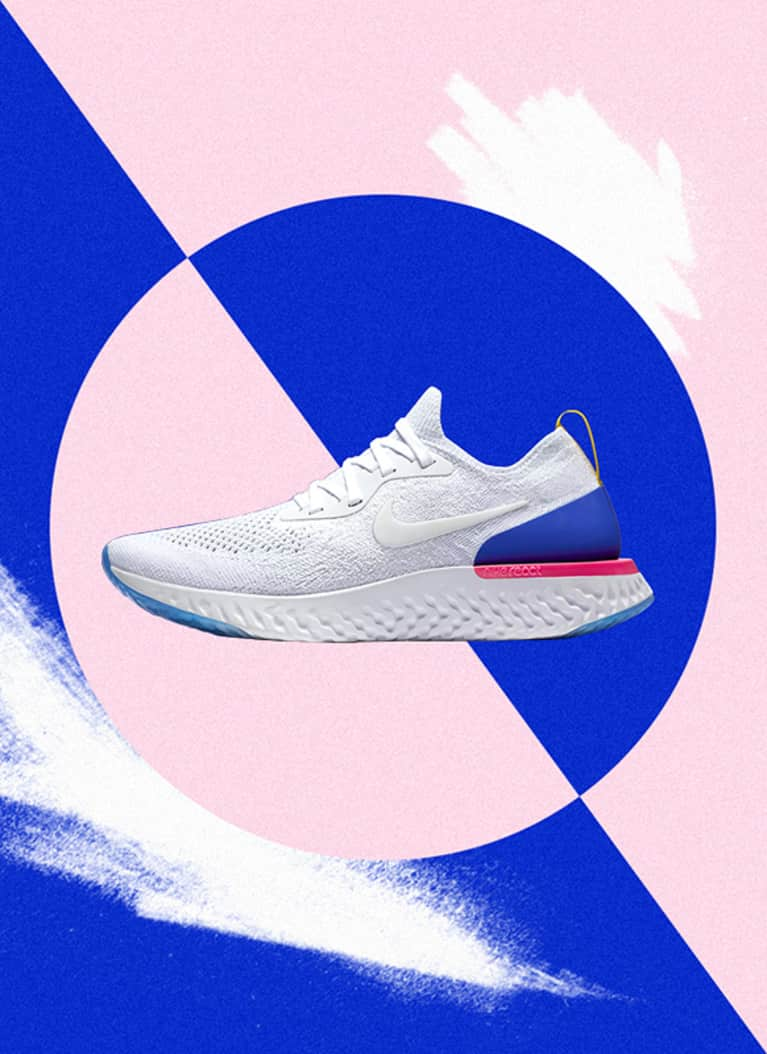 Whether you're walking or running, maximum support in a sneaker is kind of a no-brainer. Nike's new Epic React Flyknit sneaker was developed with this necessity in mind. The shoe is powered by a specialized foam cushioning (Nike React) designed in-house by a team of scientists, designers, and chemists who incorporated runner and athlete feedback when building the model.
If you're looking for a light fit: Allbirds Tree Runners
Sometimes we want the benefits of wearing sneakers without feeling like we're wearing sneakers. The new Tree Runners from Allbirds are light enough to make you feel like you're walking on air but provide stability. They're also très sustainable, made with eucalyptus-tree fiber that's eco-friendly and provides a breezy feel for your feet—so equally beneficial for the environment and your sweat glands.
On the hunt for a pair of leggings to go with your new kicks? We rounded up 11 of our favorite ones here.