A Celebrity Trainer On The One Thing You Need To Change To Make Exercise Goals Stick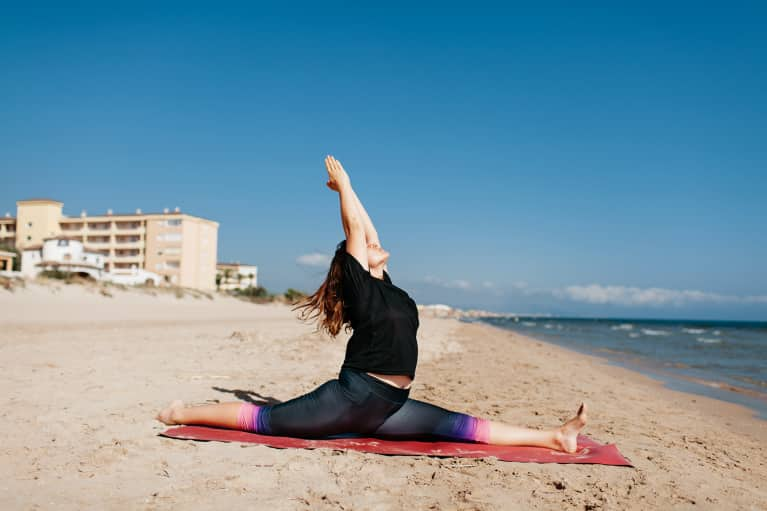 Before there were personal trainers everywhere, there was JJ Virgin. An early pioneer in the wellness world, Virgin was studying exercise science as an undergraduate at the University of California, Los Angeles. "I was one of the first personal trainers in the United States," she says. "And at that time, we were told that if you wanted to lose weight you had to eat less and exercise more. As a result, I was eating 10 grams of fat per day—I was a mess!"
But the conversation around health and wellness has shifted in the years since Virgin started building her health empire, and she couldn't be more thrilled that the emphasis is now centered on paying attention to your intuition. "The No. 1 thing we can do is take personal responsibility. The minute you pick a diet and it's based on points, you stop being able to connect the dots between how we feel and what we're eating," she explains. "I used to be a marathon runner, I was tired all the time, and I was 25 percent body fat versus 15 percent body fat, which is what I am now. It wasn't working for me, but that's what we we were told we were supposed to do at the time. So I really had to go back to connect the dots."
And if you ask Virgin, she'll tell you the main thing people do wrong when they set exercise goals is follow a specific program. Here's her recommendation for actually sticking to your exercise goals this year.
Find that one thing you really love.
Virgin has had experiences with exercising in ways that only make her unhappy and unhealthy, which is why she encourages people to experiment until they find what they love. "You have to find the one thing you really dig or the variety of things you really dig," she explains. "Then you have to really realize that you have to make exercise like brushing your teeth, because once you connect how it makes you feel, you'll get addicted to it."
"I want to be a yoga person, but I'm just not," she continues. "I hate it. But for me, HIIT and resistance training—I love it, I love the way it makes me feel, I like the vibe of a gym. I don't like the vibe of classes, but some people live for them."
Surround yourself with other people who care about health and wellness.
In the true spirit of You. We. All, Virgin says the No. 1 thing you can do if you actually want to build an exercise habit is to surround yourself with people who also value being healthy and fit. "The best thing you can do to ensure that you stay fit is find fitter friends. Your income is the average of the five people you hang out with the most, and then obesity studies came out that said the same thing," she explains. "If you hang out with people who have better habits and are fit, you tend to be fitter, too. You need to hang out with people who are already where they want to be."
How to find fitter friends.
Virgin is the first to admit that finding fitter friends is easier said than done, which is why she suggests using social media to make that happen. "The challenge is, when you have your set group of friends and they're not healthy and fit, when you step out of that pattern, people are crabby more often than they're supportive," she explains. "But being online changes everything. You can get into these groups with people with like-minded interests and find an accountability partner."
Want more tips from Virgin? Read up on her daily routine.