The Nontoxic Kitchen Kit Every Parent Needs
mbg Sustainability Editor
By Emma Loewe
mbg Sustainability Editor
Emma Loewe is the Sustainability Editor at mindbodygreen and the author of "The Spirit Almanac: A Modern Guide To Ancient Self Care."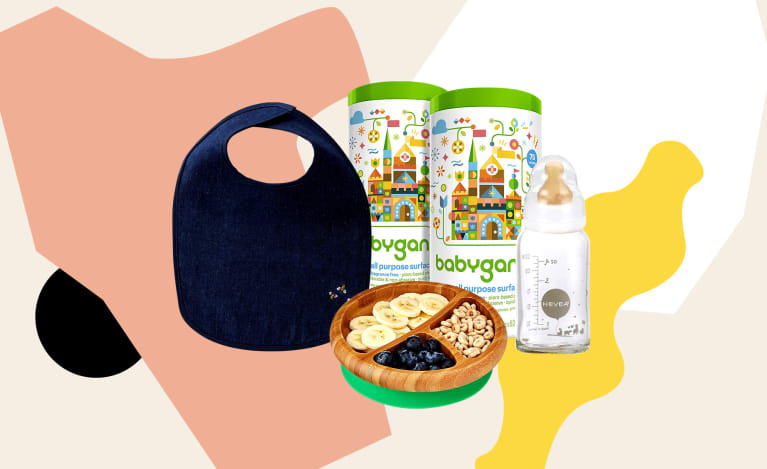 Our editors have independently chosen the products listed on this page. If you purchase something mentioned in this article, we may
earn a small commission
.
Kitchens are a major hub of the home, and they only get more important once kids come along. We reached out to experts who know their way around a healthy kitchen to snag the top nontoxic products that every new parent should have on his or her radar. They check off all the boxes: affordable, stylish, and made with the environment in mind. Bonus: A few of them double as educational tools to help your baby forge positive habits in the kitchen as they grow older, too.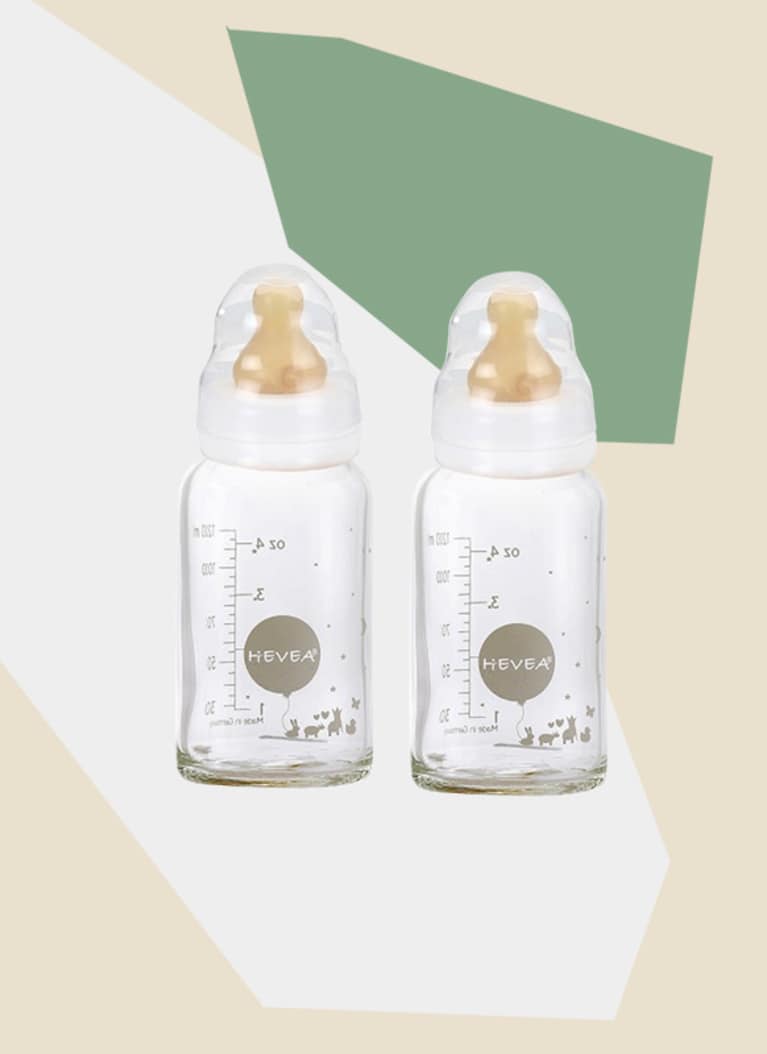 Choosing the perfect baby bottle can seem daunting, but Jenna Coviello of Take Good Care, a nontoxic home consultancy, recommends starting by looking for glass options with a silicone or natural rubber nipple. "Plastic, BPA, and BPA alternatives leach into food, especially milk because of the high fat content. A glass bottle is the safest option, and a silicone or, better yet, natural rubber nipple ensures that your baby is feeding with something completely nontoxic." She recommends Hevea's glass bottles, which come in a two-pack and are free of BPA, phthalates, and PVCs.
Glass Bottle, Hevea ($25 for 2)
Keep your tot's clothes mess-free (well, as mess-free as possible) with an organic bib that won't irritate their sensitive skin. This option from Bambu is made from an earth-friendly bamboo and organic cotton mix, and every purchase goes toward research on how to protect one of the world's most vulnerable populations, the honeybee. Its dark denim finish hides stains and will stay vibrant after multiple washes.
Hemp Denim Baby Bib, Bambu ($12)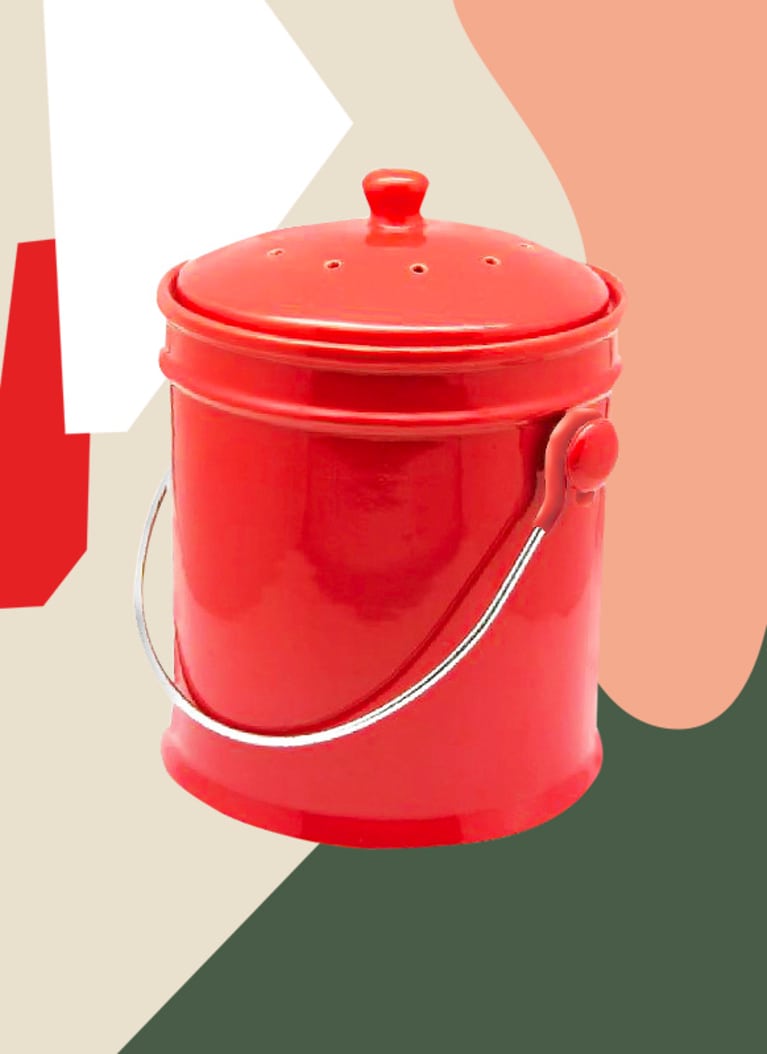 It's never too early to teach your child good lifelong habits. Casey Powers of Ecocentric Mom, a monthly subscription service that connects mommas with healthy products, has found composting to be a great way to lead by example in the kitchen. "We've recently begun collecting compost at home thanks to a program at my daughter's nursery school that allows us to participate in their composting program," she tells mbg. "It's one thing to try to talk to your kids about not being wasteful and not throwing out things that can be reused or recycled, but I'm finding it much easier to help my girls really understand how the choices we make impact our environment when we have to talk about every item we throw in the garbage to decide if we can include it in our 'special red bucket.'"
Ceramic Compost Bin, Natural Home ($34.99)
4. Nontoxic counter wipes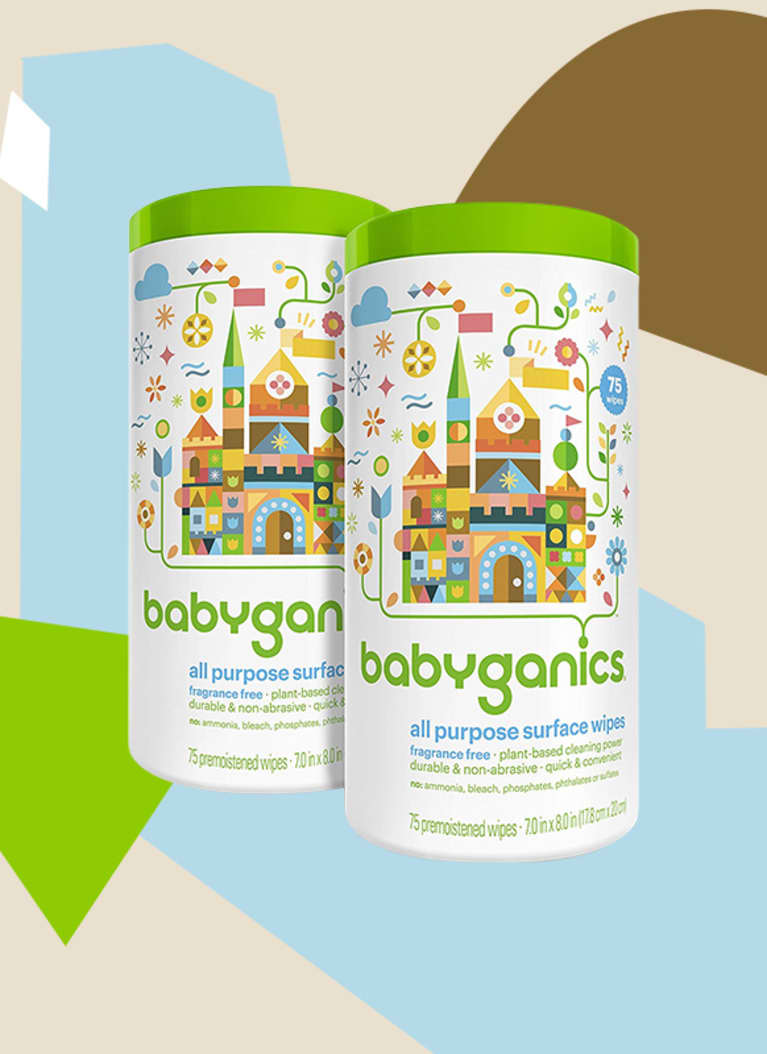 While rags and reusable wipes are the most eco-friendly tools for cleaning up spills, sometimes when you have kids single-use wipes are just plain ol' necessary. For those messy moments, Coviello recommends Babyganics wipes that are pediatrician- and dermatologist-tested and formulated without ammonia, bleach, phosphates, phthalates, sulfates, artificial fragrances, or dyes.
All-Purpose Surface Wipes, Babyganics ($12.56 for 150 wipes)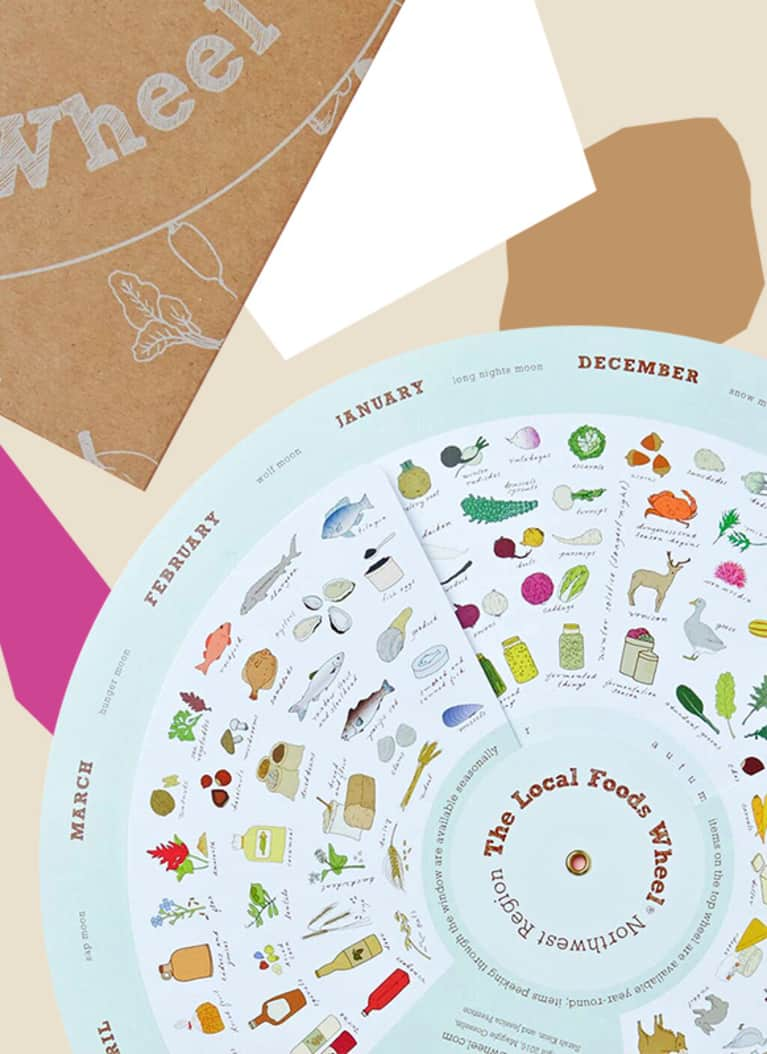 This illustrated food wheel makes it fun to get your child involved with mealtime from the sidelines. You can show them what's growing in your area (SF Bay Area, Southern California, Northeast, Northwest, and Upper Midwest are the regions available so far) month by month to show them the importance of eating locally, while getting them excited about using colorful, healthy ingredients.
The Local Foods Wheel, 48 & Sea ($17)
6. Stasher reusable snack bags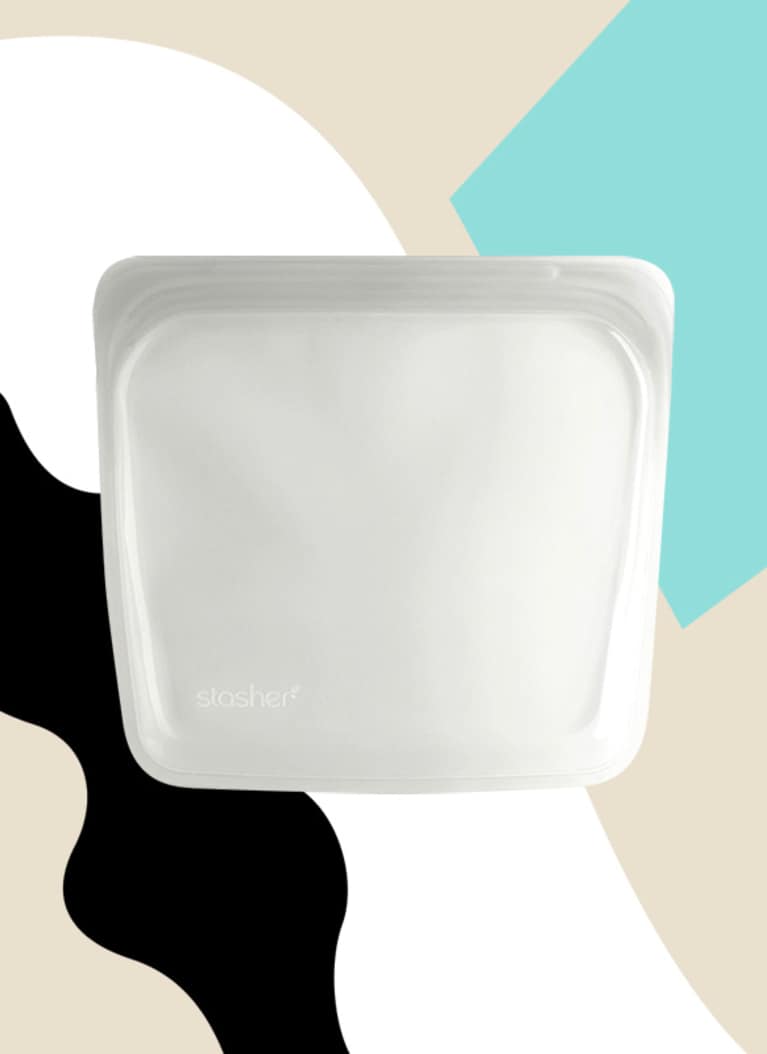 Beyond being easier on the earth than disposable plastic baggies that end up in landfill, reusable food bags are super multifunctional. "These little gems have become an organizing system for my kids' lives. We have a stack of them for lunch and snacks, of course, but also use them to store and carry art supplies, stickers, and much of the other clutter that comes with toddler life," says Powers.
Reusable Silicone Food Bag, Stasher ($11.99)
7. A bamboo suction plate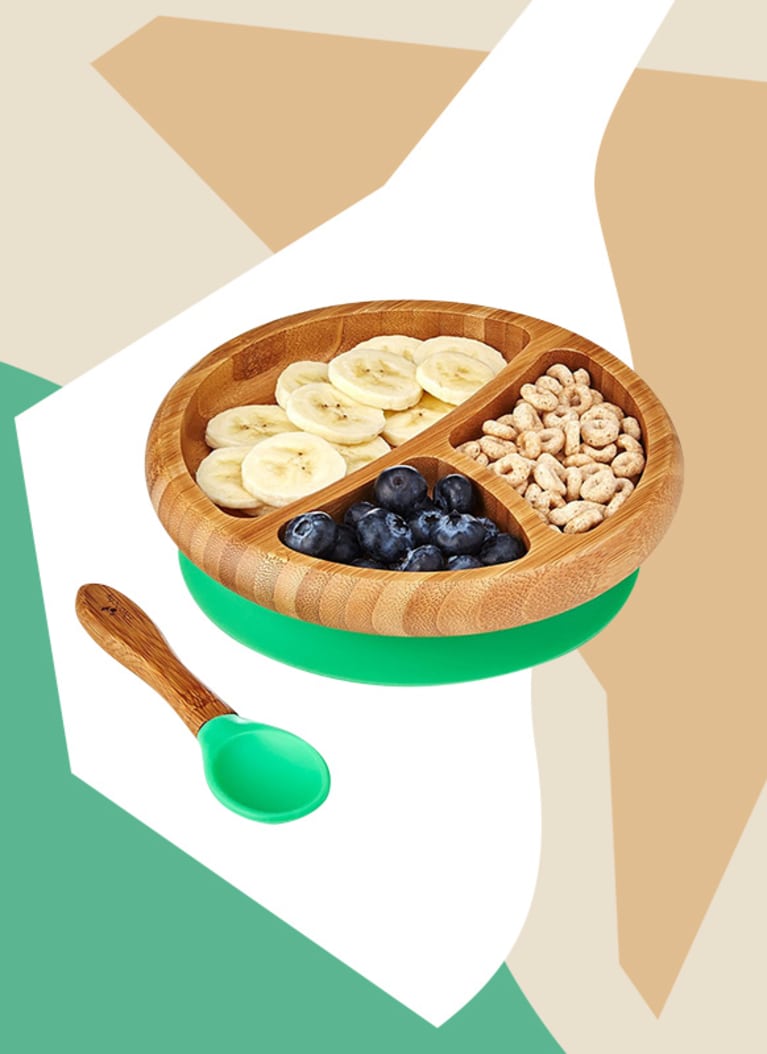 Nixing plastic plates and silverware in favor of bamboo can help you avoid chemical leaching. Plus, bamboo is a compostable material that grows quickly without the addition of chemical fertilizers. This bamboo plate and spoon combo comes with a detachable silicone suction layer that will keep them secured in place no matter how messy mealtime gets.
Bamboo Suction Baby Plate Set, Uncommon Goods ($20)
Psst...Here are six more eco-friendly kitchen swaps to try at home.