These Are The Most Supportive Swimsuits For Active Women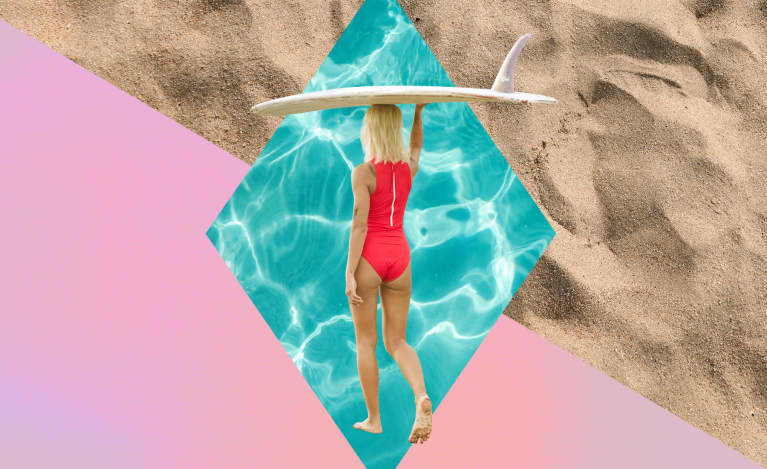 Finding a bathing suit is like finding a partner—it takes time, effort, and once you find the one you love, you become pretty keen on keeping them (barring something isn't glaringly wrong). This is especially true if you're someone who loves the beach but won't spend more than 20 minutes lying on it—you'd rather play volleyball, go for a walk, or do something with a bit more movement, and you need apparel that complements that.
Traditional bathing suits aren't exactly activewear, but if you're looking for a suit to support your sprightly beach needs, there are plenty of options. Here are our top picks this season.
If you're looking for a custom fit...
Adjustable clothing, in particular swimwear, is revolutionary if you're someone who likes to move. This top has adjustable straps for you to tighten or loosen as you please for a custom fit. It's also fully lined and quick-drying, meaning you can go from surf to sand without that uncomfortable wet swimsuit feeling (you know the one). This fit is best for medium support, and you can find the bottoms here.
Sport Mesh Crossback Bikini Top, Nike ($42)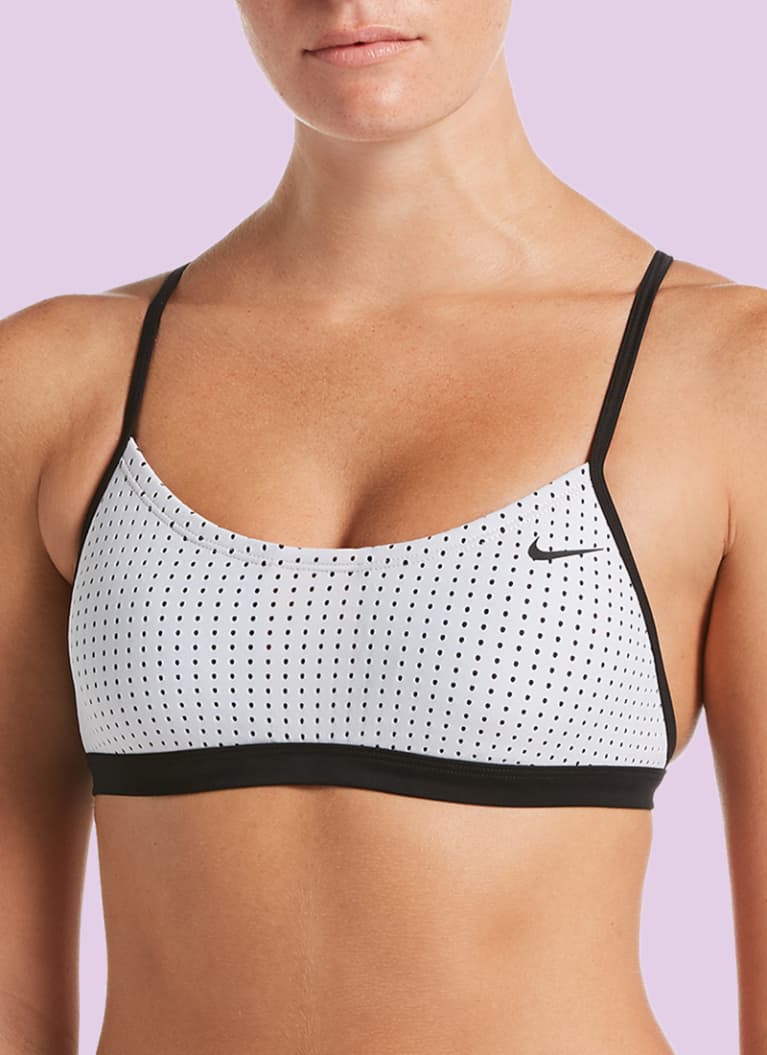 mbg creative
If you're looking for a simple one piece...
Speedo is back, baby. The beloved retro brand has proved that classic and functional sticks, and they've revamped their offerings to accommodate all levels of support—you can filter their suits by light, medium, or high support. This one-piece is comfortable, flattering, and spares you the tan lines of a competitive swimmer-cut suit. Get the all black, or check out their other colors—they all have that '80s and '90s feel. Did we mention they offer tons of plus sizes? Check, please.
Conservative Side-Shirred Tank, Speedo ($72)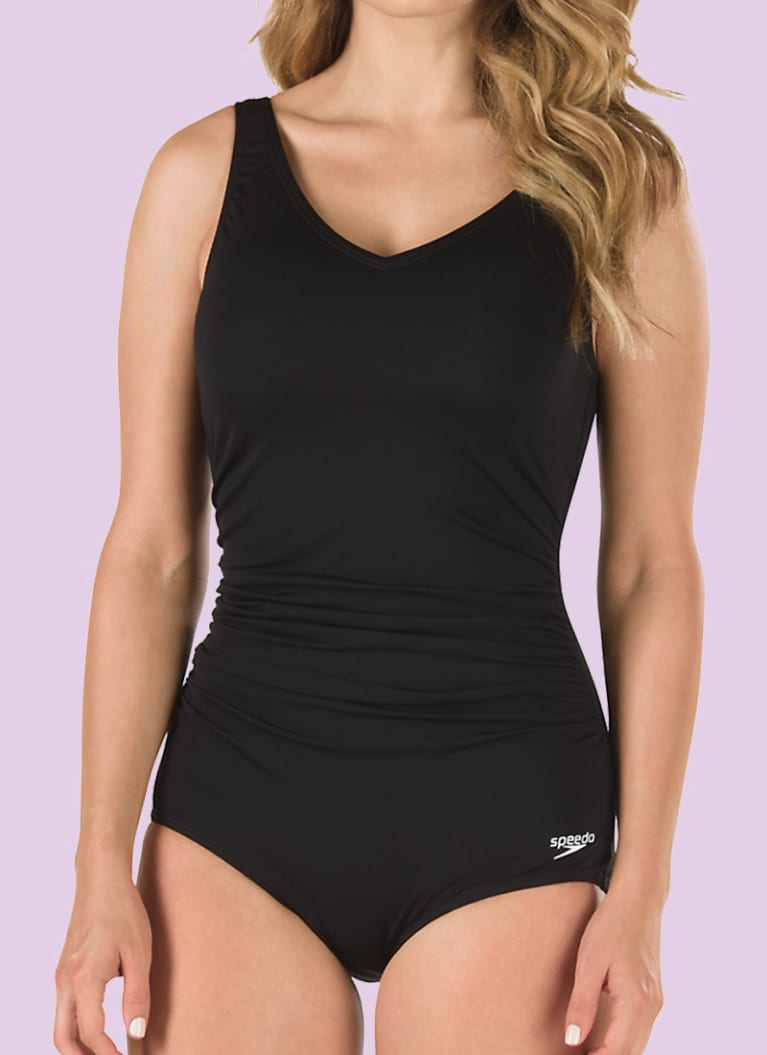 mbg creative
For a bottom that won't quit...
Often overlooked are supportive swimsuit bottoms—the ones that don't slouch or fall down and that don't leave us baring serious cheek (unless that's your thing, in which case, bare all). Aerie is a gold mine for swimsuit bottoms, and they carry every shape—from bikini and cheeky to high-waisted and hipster. Snag this one in olive for a unique color that literally flatters everyone or in black because why ruin a perfect thing?
High-Waisted Bikini Bottom, Aerie (reg. price $24.95, sale price $17.46)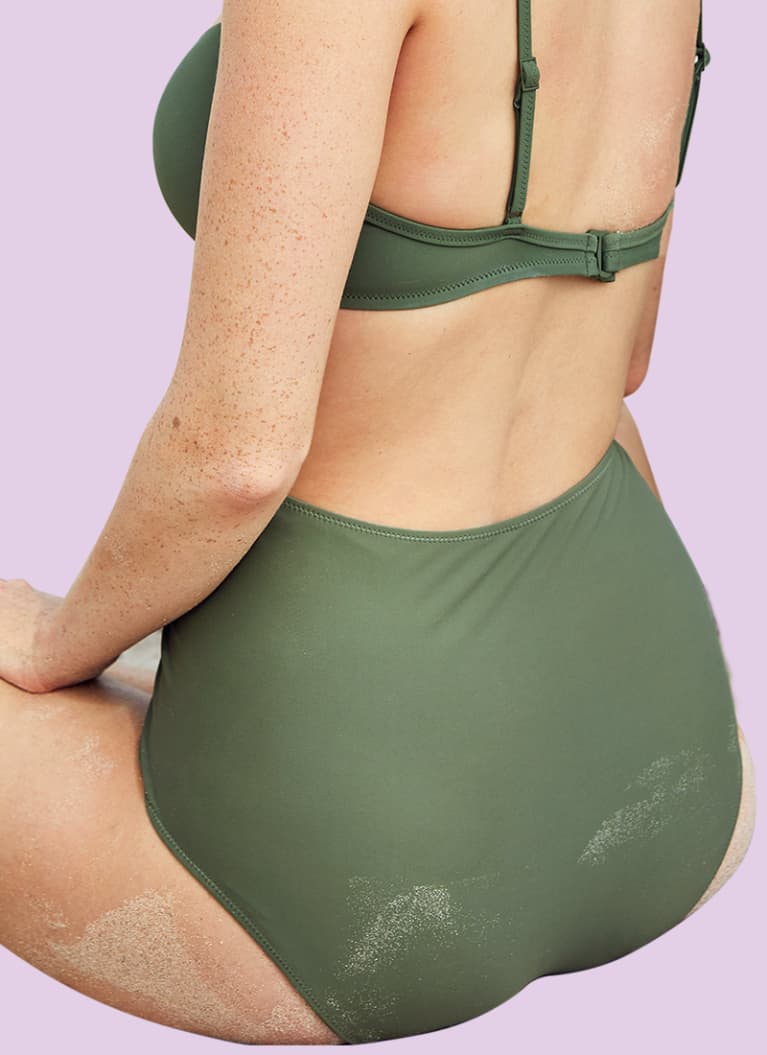 mbg creative
If you're straight-up active, in and out of the water...
Another brand most-known for its competitive swimwear, TYR is also a beacon of women's swimsuits. Whatever cup size, level of support, suit style, strap width, or color scheme you're looking for, chances are they have it, and it's of higher quality than you'd get elsewhere. This suit, in particular, is designed to be worn in and out of the water and is a solid option for the super-active among us (read: the one who can't sit still on the beach or wants to toss around a Frisbee). Wear this for medium support, and peruse their site if you want even more.
Women's Jojo Top-Serpiente, TYR (reg. price, $44.99, sale price $19.99)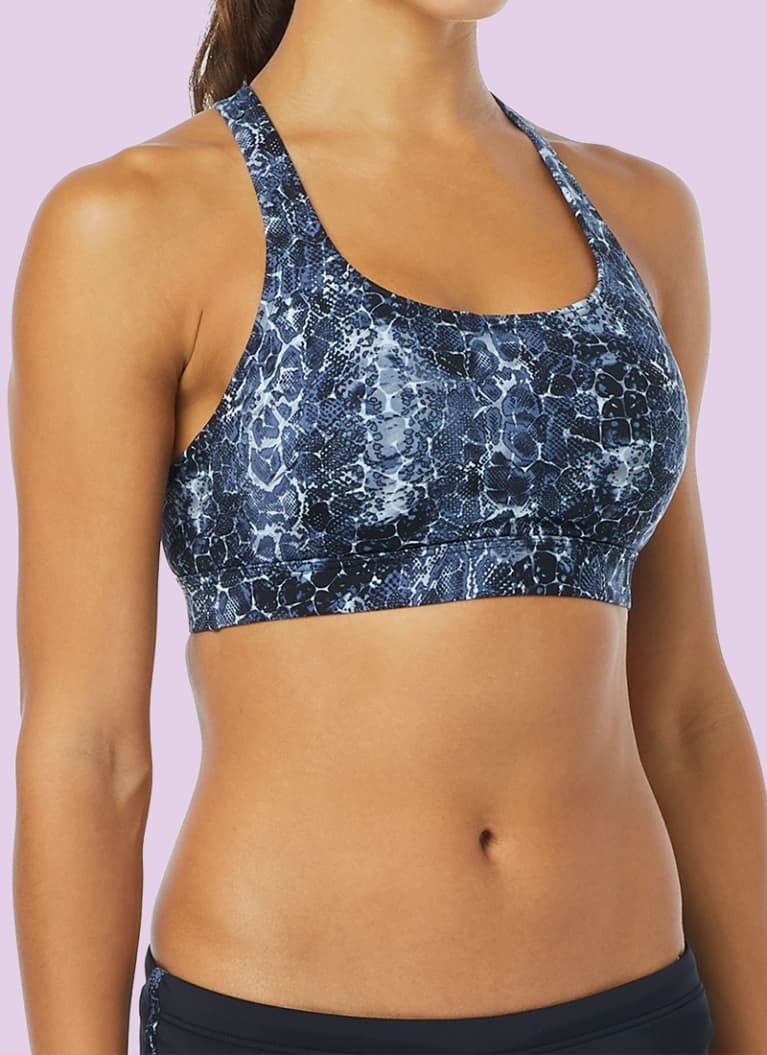 mbg creative